El Segundo Movers
El Segundo movers are a professional and licensed moving team that can assist you with your local and long distance moves. El Segundo, which means "the Second" in Spanish, a name it was given after Chevron opened its second oil refinery in the area in 1911, is a city located on the Santa Monica Bay in Los Angeles County. Predominately a blue-collar city, El Segundo is extraordinarily business friendly and conveniently located right next to Los Angeles International Airport. Because of its prime location near LAX, El Segundo has become a hub for the aerospace industry, housing industry leaders like; Boeing, Lockheed Martin, and Northrop Grumman to name a few.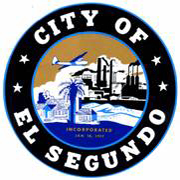 El Segundo provides perfect access to Santa Monica, Venice, and Manhattan Beach; local hot spots for some sandy fun-in-the-sun. For those looking for entertainment and excitement, Hollywood, downtown Los Angeles, and even Disneyland are all only a short drive away. If you have a family, the school district is one of the best in the state, providing a quality education to every student. Whether its work, or pleasure, that draws you to the area, El Segundo is a great place to settle down. If you're ready to make a move into, or out of, the area, hiring the right El Segundo moving company is of the utmost importance. With unparalleled services, and the best El Segundo movers, Acclaimed El Segundo Movers and Storage is the right moving company for you.
El Segundo Movers
For years, Acclaimed El Segundo Movers and Storage has been the leader in residential and commercial moving in El Segundo; helping people transition across the city, across the nation, and even across the world. Our El Segundo movers are experts on the area, and understand the care and concern that each move requires. We can maneuver a moving truck through all of the narrow, coastal roads that make up much of the city. We work carefully around custom, or historic, architecture; to ensure that both building and furniture stay in pristine condition. If you have bulky or large furniture, we have tools like dollies, lifts, and carts to ensure that those items are moved properly. Our El Segundo movers go above and beyond to provide you with the most efficient and effective moving services. We have unmatched experienced, highly skilled movers, and an "A" rating with the Better Business Bureau, allowing Acclaimed to lay claim to the title, premier El Segundo moving company.
A fully comprehensive, full-service moving company, Acclaimed assists you through every step of the moving process, including with planning, preparations, and packing. Each of our El Segundo movers goes through our innovative hybrid training course, which gives them an unmatched knowledge of how to properly wrap, pack, and move any item. The packing service we offer ensures the safe transportation of your belongings, and is a great option for valuable items like; artwork, antiques, sculptures, flat-screen TVs, mirrors, computer monitors, and even network servers. Moreover, our El Segundo movers have a fleet of top-of-the-line trucks equipped with GPS at their disposal, and use only industry-protection-standards setting packing materials. If you'll need storage, we have space available in our massive, secure, storage facility; featuring 24/7 video surveillance, and a state-of-the-art climate-control system that protects belongings from pests, mold, and rust. We're dedicated to developing lasting relationships with each person we help, and our El Segundo movers do what it takes to make your relocation and effortless and enjoyable experience.
El Segundo Moving Services
Now Acclaimed El Segundo Movers and Storage's full-service package includes:
Step-by-step direction throughout your relocation at the hands of Acclaimed's expert moving consultants. Our El Segundo consultants know how to ease your concerns and answer all of your questions. Additionally, all of our representatives are available by phone, during business hours, and by email, at all times, to provide assistance.
Long distance moving. Our cross country moving services efficiently transition you to any state, province, or territory in North America. We can also relocate you anywhere in the world.
Office moving. Our commercial services are great for offices, warehouses, and retail facilities of all shapes and sizes. We can also relocate restaurants, airports, hospitals, etc., to any place in the world.
Professional, highly trained movers. We provide as many men as your move requires, and each of our relocation specialists is a clean-cut, company man who is dedicated to making your move an enjoyable experience. Acclaimed El Segundo movers go through an innovative training process.
A full inventory of each item being moved. We utilize color-coded labels so your inventory clearly indicates what goes where, keeping the entire moving process organized. Our system also makes unpacking quick and painless.
A ffll pack of all household goods. The packing service ensures that items receive the ultimate protection and insurance coverage, and includes the use of industry leading packing materials. Acclaimed uses only industrial strength packing paper, ultra-thick moving blankets, industrial cardboard boxes, and custom, hand-crafted crates, to provide maximum protection throughout the transition.
We will disassemble and reassemble all of your bulky or large furniture; Pianos, billiards tables, cubicles, custom tables, desks, network servers, beds, etc. We provide any necessary tools, and we won't lose any screws or parts.
Hand-crafted crates for all valuable or delicate items, like; flat-screen TV's, computer monitors, mirrors, antiques, artwork, sculptures. Your El Segundo movers build custom crates out of wood or cardboard, to ensure that your valuables remain protected from start to finish.
A growing fleet of reliable, GPS equipped, company trucks handle all transportation. The advanced global positioning systems keep our trucks on time by providing up-to-the-minute traffic reports, as well as, alternative routes. The GPS also keeps customers informed as to the whereabouts of their belongings.
Vault-based storage space in an enormous, state-of-the-art, storage facility. Our facility has 24/7 video surveillance, and our cutting edge climate-control system shields your belongings from outside elements like pests, mold, and rust.
El Segundo Moving Quote
As you prepare to move, the move crucial step in the process is obtaining an accurate estimate for the total cost of the move. For a free, no-obligation quote from the El Segundo experts at Acclaimed Movers and Storage, click on the moving quote generator that is conveniently located throughout our site, or give us a call at (888) 668-3703 and speak directly with one of our sales representatives. Furthermore, Acclaimed now offers free on-site estimates for our El Segundo customers. Our estimator comes to your home or business to physically assess the move, and then provides you with a "not to exceed" quote. We've eliminated all surprises and made the process of obtaining en estimate effortless.
Acclaimed El Segundo Movers and Storage is committed to providing quality, comprehensive moving services at affordable rates. We pride ourselves on our adaptability, and the continued evolution of our services, as we work to exceed the needs of the El Segundo moving market. As an independent business, we're doing our part to boost the local economy, and we stop at nothing to make each move an easy and enjoyable experience. Acclaimed Movers and Storage, we'll get you moving.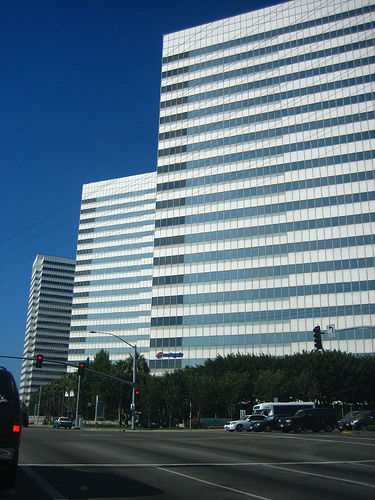 El Segundo Sky Line
Resources for those moving to El Segundo, CA
Moving services provided in cities near El Segundo, CA