Acclaimed Local Movers
Moving is oft considered the most stressful event a person will encounter during their lives, and that's why it's important to have a local moving company you can trust for your next relocation. Acclaimed Local Movers has spent over a decade building the trust of the nation, developing into the premier, local, residential and commercial moving company. A fully comprehensive, full-service, luxury moving company, Acclaimed has the ability to move homes and businesses of any size. We've comprised a team of the nation's best local movers, individuals who care about you and your move, and supplied them with the industry's finest materials to provide you with an unparalleled local moving experience. As a testament to our continued success, the Better Business Bureau has awarded us it's coveted "A" rating. If the time is right for you to make a local move, then it's time to call Acclaimed Local Movers.
Local Movers
Acclaimed Local Movers is dedicated to providing the most effective, efficient local moving services in the nation, which is why we supply our local movers with industry leading equipment and materials. From state-of-the-art piano tilters to extra-strong moving boxes, our team has the tools they need to work quickly while protecting your stuff, and they've also been through our training program. Our in-house training provides them with an extensive knowledge of how to properly wrap, pack, and move any item. When you let us take care of the packing, we use our skill and equipment to ensure that your items arrive in the same condition they left in, and all of your flat-screen TV's, artwork, pianos, pool tables, antiques, and other electronics get custom-built crates. We use our very own fleet of trucks for all transportation of your belongings, bio-diesel beasts of various sizes that are equipped with GPS. Every move with Acclaimed Local Movers is sure to be an amazing, effortless experience. When you're ready to get moving, Acclaimed is ready to help.
Acclaimed Local Movers guarantees that every move we perform includes these options:
A team of the industry's most professional movers. Clean-cut, company men are what you will get, no day laborers here, all of whom have extensive experience working in the moving industry. We also put our local movers through intense training to ensure that they are ready for anything you throw at them. These guys are the best in the business, guaranteed.
Guidance throughout your local move. We start by assigning a moving consultant to you relocation, who helps you plan and prepare. Next, our local movers work with you to create a detailed inventory of everything being moved to keep the entire process organized. Then our team completes the move, and assists with any necessary unpacking. All the while, our consultants and movers are available to answer questions and ease concerns.
Services that meet your individual needs. No matter what you need to move locally, be it a business, home, vehicle, or something else, we can take care of it for you. Commercial moves and auto shipping are two of our specialties, as we have extensive experience with both.
An environmentally friendly relocation. We believe in doing our part for the environment, and that's why we've converted to soy based paper and soy based ink for all of our contracts. We've also converted our trucks to run on bio-diesel fuel, a move that has drastically reduced our carbon footprint.
Local Moving Quote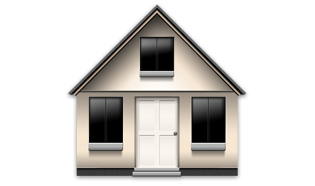 Local moves, or relocations of less than one hundred miles, are billed based on an hourly rate with maximum and minimum tariffs being regulated by the Department of Transportation. Your moving quote should show you the rate, the anticipated number of hours for labor, as well as, any additional fees for packing, materials, and specialized services. If at any time you feel that the rate you have gotten exceeds the maximum allowed amount, check in with the Federal Motor Carriers Safety Administration or your local Public Utilities Commission. To get a free, no-obligation quote and an affordable rate from the experts at Acclaimed Local Movers, go online and try-out our moving quote generator. You can also give one of our amiable sales experts a call, and they can provide a quote over the phone. Also, Acclaimed is happy to set up a free on-site estimate, which includes a "not to exceed" quote price for your move. With an on-site estimate you are protected from unexpected costs and fees, and you can enjoy the convenience of our estimator coming to your home or business. Local relocations have never been simpler, so get a quote today and we'll get you moving.