LOCAL MOVING
Moving is often considered the most stressful event that a person will encounter during their entire lives. Therefore, it is of the upmost importance to have a local moving company you can trust for your next relocation.  However, that now begs the question- Who can you really rely on to have your best interest at heart?  Unfortunately, there is rampant skepticism among the public when it comes to moving companies.  The ugly truth is that most Americans have a negative view of movers, and a large majority of the public is wary of being scammed, overcharged, or stolen from. So how do the good, honest movers distinguish themselves from the crowd?  Well, here at Acclaimed Local Movers,  what we've done is spend over a decade building the trust of the nation; developing into the premier, local, residential and commercial moving company. A fully comprehensive, full-service, luxury moving company, Acclaimed has the ability to move homes and businesses of any size. We've comprised a team of the nation's best local movers, individuals who care not only about your move, but about you as well, and we've supplied them with the industry's finest materials.  This allows our staff to provide you with an unparalleled local moving experience from the start to the finish. If the time is right for you to make a local move, then it's time to call Acclaimed Local Movers, a full-service, licensed, insured and bonded Los Angeles moving and storage company.
Local Movers
Acclaimed Local Movers is dedicated to providing the most effective, efficient local moving services in the nation, which is why we supply our local movers with industry leading equipment and materials. Whether Agoura Hills moving company, Beverly Hills moving company, Woodland Hills moving company, Santa Monica moving company or any other moving company Acclaimed Movers offers you local moving companies in each and every place. From state-of-the-art piano tilters to extra-strong moving boxes, our team has the tools they need to work quickly while protecting your stuff, and they've also been through our training program. Our in-house training provides them with an extensive knowledge of how to properly wrap, pack, and move any item. When you let us take care of the packing, we use our skill and equipment to ensure that your items arrive in the same condition they left in, and all of your flat-screen TV's, artwork, pianos, pool tables, antiques, and other electronics get custom-built crates. We use our very own fleet of trucks for all transportation of your belongings, bio-diesel beasts of various sizes that are equipped with GPS. Every move with Acclaimed Local Movers is sure to be an amazing, effortless experience. When you're ready to get moving, Acclaimed is ready to help.
Acclaimed Local Movers guarantees that every move we perform includes these options:
A team of the industry's most professional movers. Clean-cut, company men are what you will get, no day laborers here, all of whom have extensive experience working in the moving industry. We also put our local movers through intense training to ensure that they are ready for anything you throw at them. These guys are the best in the business, guaranteed. We testallofemployees on three different metrics – strength, stamina, and spatial relationships (or the 3 S's). 

Strength testing is an obvious benchmark of competency in the industry, as you, the customer, does not want to hire a mover that struggles to carry your 30 pound suitcase down the stairs. Plus, by fully vetting our staff for proper strength levels, damages to your heavy belongings become much less likely.
Stamina testing is equally important to strength, because if you are out of energy after carrying in one dresser, what good is that? This is why we thoroughly test our employees to be positive that they are athletes in every sense of the word, and are able to endure an 8 hour day of running up and down stairs in a controlled and cautious manner.
Spatial relationships are the final factor that potential employees are judged upon. This is, simply put, specifies how some object is located in space in relation to some reference object.  This is an essential skill for a mover to possess, as a large majority of the job consists of stacking, angling, and maneuvering materials in the most efficient and safe way possible.  There might be the misconception out there that movers aren't the most intelligent people on the planet, but we're here to prove that stereotype wrong, one perfectly executed move at a time.

Guidance throughout your local move. We start by assigning a moving consultant to you relocation, who helps you plan and prepare for the big day. This involves walking through your home, giving inside advice and tips on the most efficient steps to take and mapping out the best possible move plan. Next, our local movers work with you to create a detailed inventory of everything being moved to keep the entire process organized.  We also take the time to mark down the condition of all of your belongings before they are moved, so that you know exactly what to expect on the other end. Then our team completes the move, with an unrivaled level of care and efficiency, before assistanting with any necessary unpacking, reassembly, etc. All the while, our consultants and movers are available to answer your questions, ease any concerns, and keep the process moving along as smoothly as possible.
Services that meet your individual needs. No matter what you need to move locally, be it a business, home, vehicle, or something else, we can take care of it for you. Having been in business for over 10 years, we have seen it all, and we have moved it all. Commercial moves and auto shipping are two of our specialties, as we have extensive experience with both.
An environmentally friendly relocation. We believe in doing our part for the environment, and that's why we've converted to soy based paper and soy based ink for all of our contracts. We've also converted our trucks to run on bio-diesel fuel, a move that has drastically reduced our carbon footprint. With a fleet of trucks as large as ours, this switch to a more environmentally friendly fuel has allowed all of us to sleep easier at night knowing we are helping the issues, not hurting them.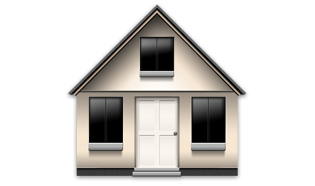 Local Moving Quote
Local moves, or relocations of less than one hundred miles, are billed based on an hourly rate with maximum and minimum tariffs.  The number of trucks  and the amount of manpower will determine these rates, which are regulated by the Department of Transportation. Your moving quote will show you this rate, the anticipated number of hours for labor, and any additional fees for packing, materials, and specialized services. The prices for these additional services will all be listed very clearly in the contract, and will be reviewed with you before the start of any Acclaimed move.  If at any time you feel that the rate you have gotten exceeds the maximum allowed amount, please check in with the Federal Motor Carriers Safety Administration or your local Public Utilities Commission. To get a free, no-obligation quote and an affordable rate from the experts at Acclaimed Local Movers, try-out our moving quote generator, located conveniently to the right of your screen. All you need to do is simply fill out the handful of windows, then click the large orange button reading "Get Free Estimate." If you'd prefer, you can also give one of our amiable sales experts a call, and they can provide you with a quote over the phone. Furthermore, Acclaimed is happy to set up a free on-site estimate, which includes a "not to exceed" quote price for your move. With an on-site estimate you are protected from unexpected costs and fees, and you can enjoy the convenience of our estimator coming to your home or business. This is the most accurate way of estimating a move down to the smallest detail. Local relocations have never been simpler, so get a quote today and we'll get you moving.