The long-standing city of Moorpark trusts only one company for its luxury residential and commercial moving needs, Acclaimed Moorpark Movers. Acclaimed has years of experience moving every type of building in the city, and we have developed an unequaled understanding of the nuances of relocating people in the area. No matter the distance or the size of the move, Acclaimed is prepared to handle it.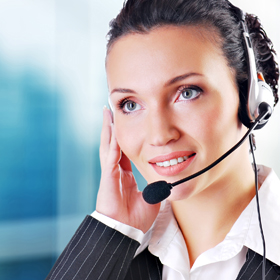 We are a fully comprehensive, full-service moving company, meaning we assist you through every step of the relocation process, creating a personalized moving experience. As a testament to our hard work and commitment to excellence, Google has given us a 4 and a 1/2 star rating while Moving Authority lists us a 5 star reputable company. If you need to move into or out of the community, you need the assistance of Acclaimed Moorpark Movers.
Moorpark Movers
Acclaimed strives to make every move an incredible, luxury experience, which is why we supply our Moorpark movers with cutting-edge materials and equipment. Things like state-of-the-art piano tilters, lifts, dollies, and reinforced boxes help make the relocation of your items efficient and safe. We also put all of our relocation specialists through an extensive training course, which ensures that they can properly wrap, pack, and move any item. When our Moorpark movers take care of the packing, your items are sure to arrive in the condition that they left in, and all fragile and valuable items get hand-built crates for specially-tailored protection. Moreover, all of our movers use extreme caution and care when handling your things to make certain that your move is a successful one. Transportation of your belongings is carried out by Acclaimed's own fleet of top-of-the-line trucks equipped with GPS. These reliable trucks all meet California's rigid standards, and are cleaned and maintained regularly. Acclaimed takes care of the heavy lifting so that you can worry about the more important things. When you're ready to move, Acclaimed Moorpark Movers is ready to help.
Acclaimed Moorpark Movers offers these incredible options with every full-service relocation:
Organization, efficiency, and a luxury experience We assign a Moorpark moving consultant to assist you with planning and prep, and to keep things organized, while our relocation specialists create a detailed inventory and label all boxes to keep your move efficient. Our local movers also always provides service with a smile, and will work tirelessly to ensure that your move is a top quality, luxury experience.
An environmentally sound relocation We use only soy based paper and soy based ink on all of our contracts as part of our efforts to create a sustainable workplace. We also fuel all of our trucks with bio-diesel, which has drastically reduced our carbon footprint.
Long distance movers No matter how far you need to go, Acclaimed's long distance moving services will get you there. Our packing service is also perfect for these relocations, as it provides the protection necessary for long transitions.
Office Movers We offer comprehensive commercial services that are perfect for any office, warehouse, retail facility, restaurant, airport, medical clinic, or any other type of business. We work quickly and efficiently so your company faces as little downtime as possible.
Car Movers We have multiple methods for transporting your vehicle, meaning no matter where you're going, you have options as to how your automobile gets there.
The Ventura County city of Moorpark, California, has a history which dates back to the year 1900. The first post office was requested, and from then onward, Moorpark has rapidly advanced into a sprawling residential community with 19 parks, a flourishing public transportation system, and at one time, even boasted an enormous chicken farm known as Egg City. The population sits at a respectable 35,000 residents (as estimated in 2013) and the Academic Decathlon Team of Moorpark High School made a record of winning four national championships between the years of 1998 and 2009. Several events happen around Moorpark every year, including American Civil War Re-enactments in November, an apricot festival in late spring and early summer, a fireworks display on the eve of every July 3rd, and "Country Day," which is held in either late September or early October of each year.

    The city of Moorpark is also committed to providing an energy-efficient place to live for all its residents. Since the year 2009, official efforts have been taken on behalf of energy conservation, throughout town for all the enjoy, such as more sustainable lighting fixtures in public parking lots. In addition to these energy-saving efforts, Moorpark has taken action and drafted a water-saving plan to combat the dry and arid Southern California climate. The Moorpark City Library system is comprehensive and offers a place for all age groups to feel at home, including a space just for children, a teen zone, and eBooks and audiobooks for adults on the go. With several types of sports and dance classes offered by the Moorpark City Parks and Recreation Department, fun and new friends are just a signup away.
Moorpark Moving Quote
Every Moorpark relocation begins in the same place as other moves, with obtaining a moving quote. As you prepare to gather quotes, know exactly what you will be moving so the moving company can provide you with the most accurate estimate possible. Remember, if you surprise your moving company with additional items or packing needs on moving day, the cost of your move is going to increase. For a free, no-obligation quote from the trusted experts at Acclaimed Moorpark Movers visit our website and enter your information into the easy-to-use moving quote generator. You can also place a call to one of our courteous and knowledgeable sales representatives who are available six days a week. Additionally, we would love to schedule a free on-site estimate for you, which comes with a binding, written moving quote. Because our estimator comes right to your home or business, you get the most accurate estimate possible, and you're protected from unexpected costs and fees. Acclaimed has made the relocation process effortless and enjoyable, so get a quote today and we'll get you moving.