A growing city just outside of Riverside, Beaumont, California, has the feel of an All-American town, though it sits amidst an enormous desert. As a master-planned community, there are big plans for Beaumont, and it's expected to see its population quadruple in the next thirty years. For now, the city has ample shopping choice, excellent fine dining options, and great public schools, which suit the needs of the locals.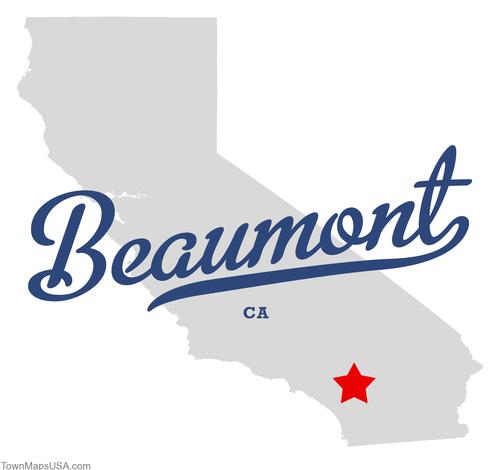 Beaumont is perfectly situated for outdoor enthusiasts, as the city sits on the edge of San Bernardino National Forrest, and is close to Perris Reservoir as well as just a short drive from the ocean. The local economy is being fueled by the ongoing expansion project, and the intention is to build thousands of new homes to accommodate the expected increase in population. The hope is that Beaumont will maintain its small town roots, while providing all of the excitement and opportunity that comes with a big city. Regardless of what brings you to the area, Beaumont is great place to settle down for individuals and families alike. When you're ready to move into, or out of, the city, hiring the right Beaumont moving company is crucial. With unparalleled experience, and ultra-skilled Beaumont movers, Acclaimed Beaumont Movers and Storage is the right moving company for you. For nearly a decade, Acclaimed has been the first choice for all residential and commercial moving needs in the Beaumont area, and we've help people with local and long distance relocations.
Beaumont Movers
We believe that every move should be an incredible, luxurious experience that makes you a lifelong customer. That's why when it comes to our team of relocation specialists, we only employ the best of the best. We begin by selecting only the most qualified relocation specialists in the business; movers who have years of previous experience and insider knowledge of the ins and outs of the moving industry. Next, we enlist each new mover hired by our company into our specially-crafted, in-depth Acclaimed Movers training course. This course was designed in-house to ensure that all of our relocation specialists are remarkably skilled in the areas of wrapping, packing, disassembly, reassembly, and physical moving of the items of our customers. It's essential to us as the premier luxury moving company in the Beaumont area that we employ only the most professional and qualified relocation specialists in the business, so we make certain that all of our movers undergo the kind of training required to go above and beyond for our customers.

    Moreover, we equip our team with cutting-edge materials and equipment, like piano tilters, lifts, and reinforced moving boxes. Our skilled professionals and the equipment they have at their disposal combine to create a packing service with a standard of unparalleled quality. You can rest assured that when Acclaimed takes care of the packing for you, your items are sure to arrive in the same condition in which they left your care. Our packing service also includes custom crating for all special items like flat-screen TV's, artwork, pianos, pool tables, and antiques. All transportation of your belongings is carried out by our very own fleet of top-of-the-line trucks equipped with GPS. Each truck is cleaned and maintained regularly, and meets all of California's strict regulations and standards. We've already taken care of the little things, so now let us take care of the heavy lifting as well. The only finger you'll have to lift during your move is the one you use to call Acclaimed Beaumont Movers.
Beaumont Moving Services
Acclaimed Beaumont Movers and Storage offers these industry leading services:
Our professional movers guide you through each step of your relocation, making sure you have all the assistance and guidance you need. They are available by phone, during our business hours, and by email, at all times, to remove the stress from your transition. Our Beaumont consultants will simplify the moving process.
Long distance moving. Our interstate moving services simplify the process of relocating to any state, province, or territory in North America. We can also move you anywhere in the world.
Office moving. Our commercial moving services are great for warehouses, offices, and retail facilities of all shapes and sizes. We can also move casinos, hospitals, restaurants, small airports, etc., helping your business make a seamless transition to your new location.
A team of experienced movers, who are Beaumont experts. All of our relocation specialists are clean-cut, professionals, who have a passion for the moving industry. Acclaimed Beaumont movers go above and beyond to make each move relaxing and enjoyable.
A complete, itemized inventory of every item being moved. Our movers label each and every box and item with a color-coded marking system, which keeps your move organized from beginning to end. The labels also clearly indicate where to unload, making unpacking a breeze.
A professional pack of all of your household good. Acclaimed uses industry-protection-standards setting packing paper, super-thick moving blankets, industrial strength cardboard boxes, and hand-built crates, to protect your belongings to the fullest.
Our Beaumont movers disassemble and reassemble all large items, and provide maximum protection for; pool tables, pianos, cubicles, custom furniture, desks, dining tables, beds, etc. Our Beaumont movers bring the tools, and always use caution and care when handling your items.
Custom crates for all valuable or fragile belongings, such as; flat-screen TV's, artwork, mirrors, antiques, sculptures, monitors, and network servers. Your Beaumont movers design specialized crates out of cardboard or wood, ensuring that your valuables are secure throughout the transition.
Transportation provided by our fleet of company trucks. We have only reliable, top-of-the-line trucks equipped with GPS. The GPS allows our consultants to provide you with instant tracking details on your shipments, and also prevents drivers from getting lost or stuck in nasty traffic.
Space in our vault-based, secure storage facility; featuring round-the-clock video surveillance and a state-of-the-art climate-control system that protects your stuff from outside elements.
Beaumont Moving Quote
Getting a fair and accurate estimate for the total cost of a move is the first and most crucial step in the process. It's best to obtain quotes from multiple moving companies, that way you can compare and contrast, and choose the best company for you. For a free, no-obligation quote from the experts at Acclaimed Beaumont Movers and Storage, click on the moving quote generator you'll find throughout our site. Or, you can call (888) 668-3703 to speak directly with one of our courteous and informed sales representatives. Also, Acclaimed now offers free on-site estimates for our Beaumont customers, where we send an estimator to directly to your home or business to physically asses your move. From there you receive a "not to exceed" quote, which protects you from hidden fees and unexpected costs. Our on-site estimate service makes the process of getting an accurate quote simple and efficient.
Acclaimed Beaumont Movers and Storage continues to develop long lasting relationships with each person we help. Our company goal is simple, to define professionalism, reliability, and affordability in the moving industry, while providing a service of the highest quality. We continue to adapt and improve with the moving market, with the intent of being the Bentley of moving companies. When it's time for you to do any residential or commercial moving in Beaumont, be sure to the hire the best Beaumont Movers. Acclaimed Movers and Storage, We'll get you moving.