Beverly Hills Movers
Beverly Hills epitomizes the timeless yet modern beauty and class of Southern California that continues to draw in the country's most successful celebrities and professionals. Its lush homes, glamorous shopping plazas and elegant landscape are a few of the many ways Beverly Hills stands out as one of the most comfortable places to live in Los Angeles.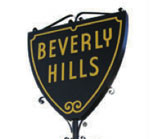 Along with Bel Air and Holmby Hills, Beverly Hills is part of the "Platinum Triangle" of Los Angeles, a name used to refer to the three most lavish cities in the greater Los Angeles area. When the residents of Beverly Hills are in need of top-quality, impeccable relocation services, there is only one name that is trusted for an enjoyable, stress-free move in this opulent community: Acclaimed Beverly Hills Movers.
The luxury moving services provided by Acclaimed Moving and Storage have been refined through years of service to our loyal customer base throughout these neighborhoods and the beautiful Southern California hills and coasts. Acclaimed Moving and Storage has worked meticulously to ensure that we provide the finest quality moving services to every job with an unrivaled level of expert professionalism and care. Our staff of skilled movers are committed, full-time employees, devoted to performing at the reputed Acclaimed level of excellence. Every move we undertake is carefully coordinated by one of our qualified project coordinators to ensure that on moving day, your household items arrive on time by exceptionally trained, equipped, and prepared moving specialists. At Acclaimed Beverly Hills, we strive to provide all our clients with a smooth, efficient, and stress-free move. Consult with an Acclaimed customer service representative today to find out how Acclaimed can provide for your moving needs.
Beverly Hills Moving Services
Luxury Moving Services Available for Local, Long Distance, and International Moving
Acclaimed Beverly Hills Moving provides its luxury full-service moving services for homes and businesses of any size, and to anywhere in the world. Our movers provide expert assistance in packing household and office furnishings for the safest possible transit, using the finest high-grade protective materials and equipment available to the industry. Acclaimed movers can assist with disassembling furniture and packing for relocation with careful method to ensure that your possessions are transported and received in the same excellent quality as they were. Whether you are moving locally or all the way to another country, Acclaimed can provide the quality service and materials you need to ensure the safest and most efficient move for your goods.
Beverly Hills Moving Quote
Acclaimed Moving and Storage is fully licensed and insured, and our exemplary standings with online reviews and our loyal customer base are further testament to the excellence of Acclaimed moving and storage services. When you call Acclaimed, you will be greeted by one of our loyal and adept customer service representatives. Our representatives are happy to offer their advise on planning your move and can walk you through the steps to generate a Free Moving quote right over the phone, or even set up a meeting for you with one of our relocation consultants. Every single employee at Acclaimed is committed to providing the most efficient and professional services to meet our customers' every need and concern. Our commitment to being the very best moving service available to Beverly Hills and the Los Angeles area is elemental to the continued success of Acclaimed. Call (888)668-3703 today to speak with one of our representatives.
We believe that moving quotes are a major factor in your decision about which company to choose, which is why we use full transparency with our quotes, providing a list of every service, material, and item that you could or will pay for. We offer quotes that are reasonable, but that will also cover the costs we will incur during the move.