Posted by: James Simon 5 years, 10 months ago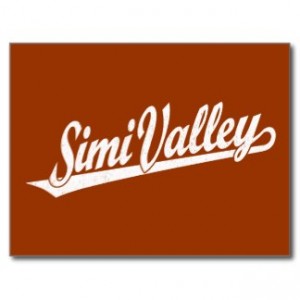 The need for the best movers in Simi Valley is at an all time high, and looking at the city, you can understand why. A beautiful city with a reputation for safety and a proximity to the beach, desert, mountains, and the thriving metropolis of Los Angeles, it's no wonder that it's the ultimate desire in a residential destination. Nestled in the San Fernando Valley and surrounded by gorgeous mountains, the only challenge with finding the best Simi Valley movers is knowing which company can handle the narrow and winding roads, common traffic jams, historic districts and homes, and custom architecture that are all so common when moving in California. This means you're looking for a locally-based company with a great reputation that can be your one-stop shop Simi Valley movers.
The Best Movers in Simi Valley | Professional Movers

When you're choosing the best movers in Simi Valley to handle your moving experience, these are the things you should be looking for to ensure that you are choosing the best possible company. After you've determined what you'll require from your moving company, your maximum moving budget, and the details of your move such as the date and type, here are a few basic things you should expect from a  moving company that does things professionally:
You want a company whose services begin even before your move, all the way back in the planning stages of your moving process. This means they should have an in-office staff of professional moving consultants or customer service representatives, ideally both, to offer assistance and guidance so you know for a fact that everything is covered. They should be available for your move from the beginning to the end and after, should any problems or concerns arise even after the last box has reached its final destination.
Their movers should be professional, full-time company staff members who are experts in their field and well-trained, so you don't have to worry that your belongings are being handled by day laborers or temporary help. They should be trained in all aspects of the moving process, including packing and crating, padding and wrapping, the disassembly and reassembly of furniture, the handling and transport of bulky or oddly shaped furniture and high-end items, and any specialty services the company provides, such as art and piano moving or auto-transport. They should also take the time, as they pack your belongings, to create a comprehensive inventory for an easy, last day checklist.
These Simi Valley movers should provide their own sturdy and durable supplies. Their equipment should be well-maintained in order to maximize the safety and efficiency of your move, and their materials should be bleach-free and acid-free to ensure that your belongings are kept in top condition. Ideally, they will be using top quality, double wall boxes. Their movers must be trained to pack each box and crate to maximize the space available and achieve the best blocking and bracing, which will allow the boxes and crates to withstand the most external pressure during the moving process and ensure the safety of the items stored inside.
Your company should own a fleet of well-maintained trucks that meet all safety standards and are proudly branded with the company name. Ideally, these trucks will be fitted with GPS units for to-the-minute updates on your move.
If you require specialty services—for example, storage options or auto-transport—you should make sure your company can provide these services and be your one-stop shop for your move so that you don't have to worry about accumulating extra fees by hiring an outside company.
The Best Movers in Simi Valley | Choosing Acclaimed

When you're looking to hire the best professional Simi Valley movers, you need look no further than Acclaimed Movers and Storage. We are a company that has been providing luxury, full-service moving to the state of California for nearly a decade and provide an unmatched standard of service to our customers, no matter how big or small their move may be. We work hard to tailor our services to your unique needs, providing all of the above services and more, including storage, auto-transport, piano moving, art shipping, etc., and we do it all with a number one priority of customer satisfaction.
We are registered as a licensed and insured moving company with the Federal Motor Carrier Safety administration, and we boast an A rating with Moving Authority. We also offer a free, no-obligation quote, so call Acclaimed Movers and Storage today and find out why we're the best Simi Valley movers for you.
Social Links

Like us on Facebook
Follow us on Twitter
Join us on Linked In
Watch us on YouTube
Share on Facebook