Would You Trust Any Office Moving Company?
Nearly twelve million people call Los Angeles home, or travel there for work on any given day. The city is a hub for the entertainment industry, the shipping industry, and a world center for business; Los Angeles had an estimated gross metropolitan product of $831 billion in 2008. Business in the city is booming, which means that more and more companies are moving into bigger and better locations. When you're moving an office, warehouse, or retail facility of any size, hiring the right office moving company is a critical step in the process. Acclaimed Movers and Storage is the leading, luxury, office moving company in Los Angeles. Our wealth of experience, and expert movers, make us the perfect choice for any office moving.
Office Moving
Acclaimed Movers and Storage has performed office moves throughout Southern California for years. We have garnered a unique knowledge of the city, which allows us to work efficiently under any circumstances. Custom architecture or historic buildings are not a problem, as we understand the care and precision required to protect both building and furniture. Los Angeles' high traffic areas and narrow, congested streets are also not an issue, as our office moving team has GPS systems to choose the fastest routes, and can maneuver a moving truck into the tightest windows. We can also handle large network servers, and bulky office furniture, as we have dollies, lifts, and materials like masonite to protect floors. At Acclaimed, our unmatched experience, industry leading equipment, and highly-skilled movers, set us apart from the office moving competition. We are dedicated to making your office move relaxing and enjoyable.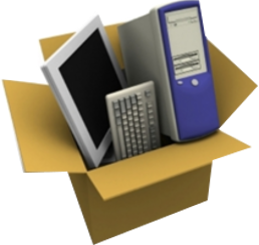 Acclaimed is a fully comprehensive, full-service, office moving company. We cover every step of your office move from planning, to packing, to delivery. All of our movers are given in-depth training on how to properly wrap, pack, and move any item. The professional packing service we offer ensures the safe transportation of belongings, while also fortifying boxes, allowing them to support greater external pressure. Desks, filing cabinets, network servers, artwork, we can and will move it all. Moreover, we operate a fleet of top-of-the-line trucks equipped with GPS, and use only the industry's strongest and safest packing materials. If you need storage, we have space available in our enormous, secure, storage facility; featuring 24 hour surveillance, and a climate-control system that keeps out pests, mold, and rust. At Acclaimed we do office moving right.
Office Moving Quotes
When you're doing any office moving, Acclaimed Movers and Storage has your back. We help you through every step, including the most important one, obtaining an accurate moving quote. For a free, no-obligation quote, from Acclaimed Movers and Storage, visit www.Acclaimedmovers.com, or call (888) 668-3703. Additionally, Acclaimed offers free on-site estimates, and "Not to Exceed" quotes, which protect the customer and provide the most accurate quote possible. We come to you, making the estimate process simple and effective.
Acclaimed is aggressively working to provide the most comprehensive and affordable office moving services in Los Angeles. Our goal is to develop lasting relationships with everyone we move, and to define professionalism and reliability in the moving industry. We continue to evolve in our efforts to become the national leader in office moving. Acclaimed Movers and Storage has office moving solutions for any Los Angeles business that's looking to move. Call, or go online, today. We'll get you moving.