Would You Trust Any Office Moving Company?
Nearly twelve million people call Los Angeles home, or commute into the city for work on any given day. The City of Angels is a hub for the entertainment industry, the shipping industry, and a global leader in the world of business; in the year 2008 alone, Los Angeles had an estimated gross metropolitan product of $831 billion. Business in the city is booming, which means that more and more companies are moving into bigger and better locations. When you are moving an office, warehouse, or retail facility of any size, hiring the right office moving company is a critical step in the process. Acclaimed Movers and Storage is the leading office moving company in Los Angeles, providing a luxurious, stress-free moving experience to each and every customer. Our wealth of experience combined with our expert team of movers and consultants make us the perfect choice for any office moving.
Office Moving
Acclaimed Movers and Storage has performed office moves throughout Southern California for years. We have garnered a unique knowledge of the city, which allows us to work efficiently under any circumstances. Custom architecture or preserved, historic buildings are not a problem, as we have firsthand knowledge of the care and precision required to protect both the customer's moving space and their furniture. Los Angeles's high traffic areas and narrow, congested streets are also not an issue for our dedicated staff, as our office moving team has a global positioning system installed in every truck in our fleet to choose the fastest routes, and can maneuver a moving truck into the tightest windows. We have dollies, lifts, and materials like Masonite to protect floors at our disposal, and can also handle large network servers, as well as bulky office furniture. At Acclaimed, our unmatched experience, industry-leading equipment, and highly-skilled movers are what set us apart from the office-moving competition. We are dedicated to subtracting the stress from your commercial relocation, and making your office move relaxing and enjoyable.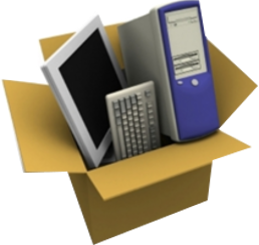 Acclaimed Movers and Storage is a fully comprehensive, full-service office moving company that takes pride in providing a luxury-level moving experience at an affordable price. We cover every step of your office move from planning, to packing, to delivery. All of our movers are given in-depth training on how to properly wrap, pack, and move any item. The professional packing service we offer ensures the safe transportation of our customers' belongings in fortified, durable boxes, an aspect which allows them to support greater external pressure. Desks, filing cabinets, network servers, artwork: you name it, we can and will move it all. With Acclaimed, you never have to worry about your office doors being closed for too long. We are committed to reducing our downtime in order to deliver a streamlined, stress-free move so that you can get from your old office to your new one as fast and efficiently as possible. Moreover, we operate a fleet of top-of-the-line trucks equipped with GPS for up-to-the-minute tracking capabilities of your items, and we make it our priority to use only the industry's strongest and safest packing materials. If you need storage, we have space available in our enormous, secure storage facility; featuring 24 hour surveillance, and a climate-control system that keeps out pests, mold, and rust. At Acclaimed, we make sure to do office moving right.
Office Moving Quotes
When you're doing any office moving, Acclaimed Movers and Storage has your back. We help you through every step, including the most important one: obtaining an accurate moving quote. For a free, no-obligation quote from Acclaimed Movers and Storage, visit www.Acclaimedmovers.com, or call (888) 668-3703. You can obtain ballpark-estimate quotes for your move either through our online quote generator, or by speaking to one of our qualified, courteous moving consultants over the phone. Additionally, Acclaimed offers free on-site estimates, and "Not to Exceed" quotes, which protect the customer and provide the most accurate quote possible. We can come to you, making the estimate process simple and effective.
            Acclaimed is aggressively working to provide the most comprehensive and affordable office moving services in Los Angeles. Our goal is to develop lasting relationships with everyone we move, and to define professionalism and reliability in the moving industry. We continue to evolve in our efforts to become the national leader in office moving. Acclaimed Movers and Storage has office moving solutions for any Los Angeles business that's looking to move. Call us or go online today. We'll get you moving.
Office Moving Pointers
Moving the location of your business can be one of the most stressful and overwhelming experiences that an entrepreneur faces in their entire career.  But fear not, because if you begin the planning process early, follow our eight step guideline below, and hire our top of the line Acclaimed Movers, then it will be nothing but smooth sailing from out of the old office and into the new.
Alert Your Employees
The best step to take once you have decided that you will be moving your office? Letting your hard-working employees know!  Not only do you want to avoid a confused worker showing up to an empty office building on a Monday morning, but it's important to give your staff an adequate notice so that they can begin to pack up themselves.  Plus, this gives your employees the appropriate amount of time to alert any of their customers, clients or vendors about the move, in order to make the process as smooth as possible, on both a personal and professional level.
            If possible, start thinking about your transition about 3-6 months in advance in order to attend to all of the oft overlooked details of corporate moving.  A commercial move is usually more in-depth and involved than a simple house to house residential move, and should be prepped for accordingly.
Give Employees A Checklist To Keep Organized
Since it is impossible to know exactly what every single one of your unique and diverse employees will need from their old desk to their brand new digs, empower them with the decision. Distribute a blank checklist to all of your employees, and kindly ask them to write down everything that they will need to have transported to the new office. Then, as they pack up their supplies, they have a master list of their own making in order to ensure that they get everything that they know they will need.  Also, a good way to delegate responsibility, since there is already a lot on everyone's plate with a corporate move.
            Also, once you are aware of the floor plan of the new office, hand out a map of it to employees.  This not only keeps everybody on the same page and feeling involved, but it is a great chance for employees to visualize what they will want to bring to their new spot, and what they think will just not work out in the new environment.
Get The IT Department On The Line
This is of crucial importance with offices or facilities that have a large technology presence. Please, give your IT department a minimum of three months' warning so that they may begin the process of relocation for any and all technical supplies, as well as any shut downs, back ups, data storage, etc., that needs to be taken care of ahead of a large office move.  In order for a corporate move to go off without a hitch, it's vital to have the IT department involved early and often for their various expertise.
            On this same token, let the IT department scout out the new location as early as possible as well. This will allow for maximum time to plan any possible upgrades, reconfigurations, integrations, and, simply put, allow for as smooth of a landing as possible on the other end.  A corporate move is already a very large expense; the last thing that you want to happen is a loss of productivity afterwards, especially one that is so easily preventable.
Change Your Address On Your Website, Business Cards, Prominent Local Advertisements, Etc.
You don't want to be the corporation that spends a ton of time and energy to move into a beautiful new office building only to have all of your advertisements sending your customers to the wrong location! In order to avoid this colossal gaffe, make sure that you get all of your company and employee business cards updated with the proper address, as well as all local advertisements, website information, etc.  You also want to make sure that you have properly alerted the public and potential customers as to your new whereabouts.
Finally, get in touch with Google and request to have your online listing changed about 1 month ahead of the move.  It is important to get an early start on this, because Google will need to take the time to confirm this information as factual.
Lighten the Load
Have you been dying for an excuse to spring clean the office for the last dozen spring seasons but never got around to it?  Well, now is your chance!  Don't bring anything to the new office space that you don't have any need for anymore.  Sell it, donate it, trash it, whatever you please, but this can be a fantastic opportunity to both de-clutter and optimize your work space as you move forward as a corporation.
            Something to be noted as well: Anything that you decide to donate is eligible as a tax write off, so please inquire with your accounting team and keep documentation of any and all donations for tax season.
Plan Any Meetings, Conferences, or Deadlines Accordingly
You don't want to be trying to close a merger deal while dollies full of filing cabinets are whizzing by you.  Not only does it give an unprofessional vibe to your clients, but it also makes for a much less efficient move.  In order to avoid this disaster, be highly vigilant of what is scheduled around moving day.  As a rule of thumb, it is generally smart to avoid planning any meetings, conferences or deadlines within 3 days before the move or 3 days after, just to ensure that you are settled into the new office space and the chaos level is as low as it can be.  No one wants to be scrambling over a quarterly report while they try to find what box they packed their stapler in.  So when the moving date is set, mark it down and plan accordingly around it.
Color-Code For Larger Offices
The larger the company that is being moved, the more adept this suggestion is.  For an office with several different departments or divisions, color-coding your move can be a massive time saver in the long run.  While it might seem simple and elementary, large corporate moves can be quite the undertaking, and any way to ensure proper organization is usually a smart one. You don't want to end up with your logistics department supplies in the marketing conference room, right?
            Color-coding is just one option that has paid dividends in the past, but whatever system of organization that you may choose, be sure that your employees are all on the same page.
Schedule With Both The Building You Are Moving Into And Out Of
Corporate moves offer another unique challenge, in the sense that you have two different building guideline's to deal with simultaneously - both the building that you will be moving into and out of.  You will need to coordinate the use of the freight elevator, loading dock, the building supervisor, along with the normal day to day operations of both buildings, assuming that your business is not the only tenant.  Therefore, it is of the upmost importance that you communicate efficiently with all parties involved, keep plans very transparent, and alert both buildings if there is any change to the plan at all.  This might seem unnecessary and like doing double the work, but is definitely in the corporation's best interest in the long run.
            Furthermore, check with the buildings about any other unique or special rules. It's possible that they require floors be protected, for elevators to be padded, doorways to be covered, etc.  It is also never a bad idea to bring a measuring tape to the new building to be absolutely positive that all large belongings will fit.
Security Concerns
Does your business deal with highly confidential documents?  Are there standing regulations within your industry about the transportation of certain materials?  Are there guidelines about whose eyes are privy to certain information?  If you are in an industry such as this, and are arranging for a corporate move, please be sure that you have taken the proper precautions to protect yourself and your company.  Whether it needs to be moved separately, with an escort, etc., we are happy to work with you in whatever capacity is needed. Also, it is wise to instruct employees to personally handle any of their most valuable items to guarantee that they arrive in pristine condition.
Leave Your Old Office As Nice As When You Found It
This might sound childish, but the rule that we all learned in kindergarten can be helpfully applied when moving offices.  Beyond the personally courteous and basically human dignity that would compel you to clean your old space, there is also likely a large deposit still being held by your businesses landlord.  There is no sense in leaving any money on the table in a situation such as this, so do a full sweep of the office before closing the door for the last time. If cleaning the building yourself is too overwhelming of a task, hire help.