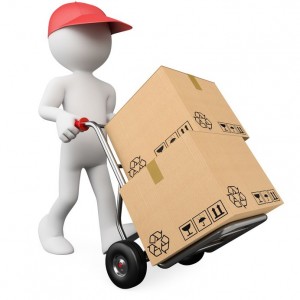 Because of the size of Los Angeles, and the need for efficiency and speed when moving a business, every office move requires the assistance of highly-trained individuals who specialize in making commercial relocations. These office movers have a unique understanding of the nuances of office moves, as well as, the necessary tools to simplify the entire process. They also understand how to work efficiently within the city, which saves you both time and money. Your company needs to make a smooth transition, with as little downtime as possible, which is why you need great office movers for your next move. Acclaimed Movers, Los Angeles' premier, luxury moving company, has assembled a team of the nation's most skilled office movers and they're ready to get you moving today.
Office Movers
All of Acclaimed's office movers have years of experience in the industry, and working in California. Our experience includes moving offices, warehouses, retail facilities, restaurants, and more. We provide fully comprehensive, luxury, office moving services; and our office movers always use precision and care when handling your furniture. Our packing service features the use of techniques which reinforce the strength of your boxes, and includes custom crating for all electronics, flat-screen TVs and monitors, artwork, and any other fragile or valuable items. For transportation our office movers have a fleet of top-of-the-line trucks at their disposal, including trucks equipped with lift-gates for heavier materials and equipment. Our entire fleet also features GPS so that we can circumvent traffic and find the most efficient routes. We have the city's most skilled and dedicated office movers, which is why we've earned an "A" rating from the Better Business Bureau. When it's time for your office to make a move into the future, it's time to let the Acclaimed office movers make the entire process effortless and enjoyable.
Office Moving Quote
Getting a quote for good office movers has never been easier, as you can obtain one online, over the phone, or in-person. Make sure that you obtain as many quotes as possible, to get a more broad idea of what your move should cost. For a free, no-obligation quote from the commercial moving experts at Acclaimed Office Movers, visit our website and input your information into the quote generator. You can also give us a call six days a week and speak directly with one of our knowledgeable sales reps. If you would like the most accurate moving quote possible, we're happy to set up a free on-site estimate. Our estimator will come to your office, physically assess the move, and then provide you with a "not to exceed" quote that protects you from unexpected fees and costs. Acclaimed is taking the stress out of office relocations, so get a quote today and we'll get you moving.