Office Movers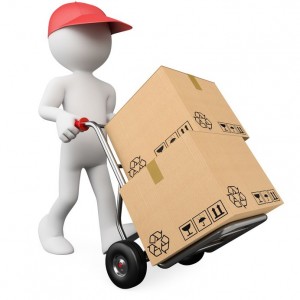 Due to the sheer enormity in size of Los Angeles, as well as the need for efficiency and speed when moving a business, every office move requires the assistance of highly-trained individuals who specialize in making commercial relocations. These office movers have a unique understanding of the nuances of office and commercial moves, as well as the necessary tools to simplify the entire process from beginning to end. They also understand how to work efficiently and navigate within the city, which saves the customer both time and money. Your company needs to make a smooth transition with as little downtime as possible, which is why you need qualified, professional office movers for your next move. Acclaimed Movers, the premier, luxury moving company in the greater Los Angeles area, has assembled a team of the nation's most skilled office movers to provide each and every customer with excellent, unparalleled moving services, and they're ready to get you moving today.
All of Acclaimed's office movers have years of experience in the moving industry, as well as working in the state of California. Our experience includes moving offices, warehouses, retail facilities, restaurants, and more. We provide fully comprehensive office moving services with a standard of impeccable luxury at an affordable price; and our office movers always use precision and care when handling your personal belongings. Our packing service features the use of techniques which reinforce the strength of the boxes we provide, and includes custom crating for all electronics, flat-screen TVs and monitors, artwork, and any other fragile or valuable items. For transportation, our office movers have a fleet of top-of-the-line, eco-friendly trucks at their disposal, including trucks equipped with lift-gates for heavier materials and equipment. Our entire fleet also features global positioning systems (or GPS) so that we can not only circumvent traffic and find the most efficient routes, but provide our customers with the ability to track their moving truck at any time for maximum peace of mind.
At Acclaimed Movers and Storage, we recognize the old adage that time is money. We believe in streamlining the moving process in order to decrease downtime and keep your business running as smoothly as possible. In the event that you need to keep your doors open during the moving process, our movers will do everything possible to handle your move in a discreet, swift manner so that you can continue with business as usual. We employ the city's most skilled and dedicated office movers, which is why you need professionals to care for your expensive and irreplaceable equipemnt, documents, and files. When it's time for your office to make a move into the future, it's time to let the Acclaimed office movers make the entire process effortless and enjoyable.
When you make the decision to move your office space, it's not something that is generally taken lightly. Making any sort of relocation is a huge step in your life, whether it's just across the street or to the other side of the planet. Your office, however, is probably the most sensitive environment for you to think about having to move: you have worked for years to build a successful business, which is now being put into the shifty hands of impending change. Even if you are doing well and expanding your business to a larger building, it's a tense thought to consider having to close your doors for a few days and work in a state of transition for a little while. However, this doesn't have to be the case. If you are organized and pay attention to detail, if you begin your preparation early, and if you have the right team of moving professionals on your side, you can get the job done with ease and simplicity. Once all your I's are dotted and your T's are crossed, you can get back to business in your brand-new, super-organized office environment.
Office Moving Quote
Getting a quote for exceptional office movers has never been easier, as you can obtain one online, over the phone, or in person. Make sure that you obtain as many quotes as possible in order to get a more broad idea of what your move should cost. For a free, no-obligation quote from the commercial moving experts at Acclaimed Office Movers, visit our website and input your information into the quote generator. You can also give us a call six days a week and speak directly with one of our knowledgeable sales consultants. If you would like the most accurate moving quote possible, we're happy to set up a free on-site estimate. Our estimator will come to your office, physically assess the move with a comprehensive evaluation of the services required, and then provide you with a "not to exceed" quote which protects you from unexpected fees and costs. Acclaimed Movers and Storage is taking the stress out of office relocations, so get a quote today and we'll get you moving.