Posted by: James Simon 6 years, 4 months ago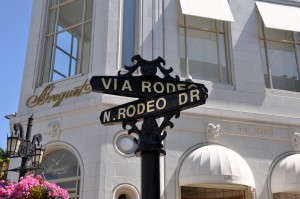 As the single most sought-after residential destination in the entire thriving metropolis of Los Angeles, it's no wonder that there is always a high demand for a great Beverly Hills moving company. Nestled in the heart of the action and boasting a reputation for being one of the most luxurious neighborhoods in Los Angeles, California, the country, and even the world, there is never a shortage of things to do, places to eat, and people to see. Famous for its beautiful homes, upscale shopping, and high cost of living, it's no wonder why finding an affordable Beverly Hills moving company might be a bit of a challenge. But if you're up to the task, there are a few simple research steps you can follow in order to acquire the best Beverly Hills moving company for your unique moving experience.
Beverly Hills Moving Company | Researching the Companies

• Start by compiling a long list of every Beverly Hills moving company using Internet search websites such as Google or Bing. You can even go old school with word of mouth or Yellow Pages, and if you're willing to pay the fee, Angie's List is also a great resource when hiring a Beverly Hills moving company. No matter what your method may be, your end result should be a comprehensive list of moving companies to sift through in order to find the best Beverly Hills moving company.
• The first step in weeding out those pesky rogue moving companies is by using customer review websites such as Yelp! and CitySearch in order to see what kind of standard of service they have provided to customers in the past. Make sure you look into two or more sites in order to gather a wide range of data and find the most accurate rating, and even read the negative reviews to see what kinds of problems occurred and how the company handled them, as a company with a track record for great service recovery is exactly the kind of Beverly Hills moving company you should be looking for.
• Next, use the FMCSA Website in order to determine what year the company began business and see how much experience they have in the industry. You can also look up the companies movingauthority.com rating, so you can see how trustworthy prior customers have deemed the company. Make sure you're looking at the correct company by comparing the phone number and address on the FMCSA website with the ones on the company's website.
• At the Federal Motor Carrier Safety Administration website, check the company's DOT and MC license numbers with the ones on their website. The FMCSA will be able to tell you if you're looking at a company that is registered as licensed and insured with the FMCSA and holds all the permits necessary to perform every aspect of your move.
Beverly Hills Moving Company | Acclaimed Movers and Storage

For the better part of a decade, Acclaimed Movers and Storage has been perfecting the art of a luxury, full-service moving in the state of California. Providing an unmatched standard of service and customer satisfaction and boasting a loyal customer base, Acclaimed can easily count itself as the best Beverly Hills moving company.
At Acclaimed, our locally-based movers are experienced and well-trained experts in their field, and they are accustomed to navigating the narrow or winding roads, common traffic congestion, historic districts and homes, and custom architecture that are all so common in Los Angeles. We work hard to tailor our services to every customer's unique needs, no matter how great or small they may be, providing everything from storage options to auto-transport, art and piano moving to "green" moving, which we achieve with our eco-friendly trucks that run on bio-diesel fuel and keep our carbon footprint low.
Acclaimed offers a free, no-obligation quote that is a "Not to Exceed" comprehensive moving price, so call us today and find out for yourself why we're the best Beverly Hills moving company.
Social Links
Like us on Facebook
Follow us on Twitter
Join us on Linked In
Watch us on YouTube
Share on Facebook