The first choice for all residential and commercial relocations in Indian Wells, Acclaimed Indian Wells Movers has performed local relocations for nearly a decade. We have moved every different style of home and business that the city has to offer, constantly refining our abilities along the way to provide the most comprehensive moving services possible.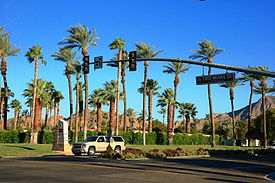 As a luxury, full-service moving company we will assist you through every phase of the relocation process, including with preparations, planning, and coordination. Acclaimed Indian Wells Movers also cares about the environment, which is why we use bio-diesel fuel in our trucks, and soy based ink and paper for our contracts. Our unwavering dedication to providing great services, along with our quality movers and equipment distinguishes us from the average moving company.
Indian Wells Movers
We believe in always providing top quality service on every relocation, which is why all of our Indian Wells movers are seasoned veterans of the moving industry. In addition to their experience, we put them through a rigorous, in-house training program that ensures they can properly wrap, pack, and move anything. When our Indian Wells movers handle the packing, your stuff is sure to travel safely and securely, and all of your delicate and valuable items receive specially tailored protection. Furthermore, we transport all of your items with our fleet of eco-friendly, cutting edge trucks equipped with GPS, and use only the industry's most advanced packing materials. We have the best movers, best equipment, and best attitude because we want your move to be an effortless and enjoyable experience.
Luxury relocations with Acclaimed Indian Wells Movers always include these awesome options:
Indian Wells moving consultants These local experts will help coordinate your move, assisting with the selection of dates and times, helping you find materials, and providing quotes and information so you can choose the perfect services for your move.
Indian Wells movers Our local moving team is comprised of seasoned, clean-cut, company men; there are no neophyte movers here. Not only do our Indian Wells movers get extensive training, but they're also supplied with the best materials and equipment.
An organized, efficient moving experience We create a comprehensive inventory of all of the items being moved, with corresponding color-coded labels for boxes, so that your move stays organized through every phase. We also use only company-owned trucks, so you can rest assured your stuff is always in our well-trained hands.
Comprehensive services We offer commercial moving services for when you have a business or office that needs to relocate. If you need long distance moving services, we have those, including interstate moving and international moving. For those people relocating with a vehicle, we have auto transport services as well.
Reliable transportation Our ever-expanding fleet of trucks is comprised of top-of-the-line trucks of varying sizes. Also, each of our trucks has been converted to bio-diesel fuel, which has drastically reduced our carbon footprint. For better navigation, and up-to-the-minute tracking of shipments, we added navigation to each and every truck.
Indian Wells, California, sits on the middle-left-hand side of Riverside County in the Coachella Valley, and is known mostly for its international tennis tournament. The name of the game has been changed from the Indian Wells Masters Tennis Tournament to the BNP Paribas Open, but this competition still holds its place as the fifth-largest tennis tournament in the world, bringing Indian Wells to fame alongside it. Indian Wells boasts the colossal Indian Wells Tennis Garden, which features the second-largest stadium specific to tennis in world record. Due to its cementation in the sports community, Indian Wells has a luxury sports theme and is home to many golf clubs and resort hotels.
Indian Wells Moving Quote
As every move begins in the same place, with a moving quote, it's important to understand that this is purely an estimate for the total cost of the move and is subject to change. For a more firm, binding moving quote, you will need to have an on-site estimate performed. Acclaimed Indian Wells Movers offers multiple methods for getting a moving quote; you can visit our website and input your information into our moving quote generator, you can call and speak directly with one of our sales representatives, or you can call and set up a free on-site estimate. With our on-site estimate, an Acclaimed Indian Wells estimator will come to your home or business to physical calculate your moving quote, and then provide you with a binding estimate that protects you from hidden fees and rising costs. We believe that moving should be easy and stress-free, which is why we're simplifying every step in the process. Get a quote today, and we'll get you moving.