Acclaimed Brea Movers has been performing residential and commercial relocations in and around Brea for years, and even has experience transitioning people across the country and around the world. Our Brea Movers have an expert knowledge of the city, and have enough experience to overcome any obstacles that can arise during a move.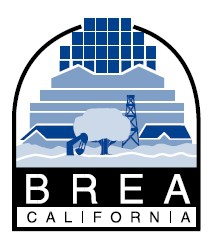 We have experience working around custom architecture, and understand the precision and care required to protect both home and furniture. For valuable, or fragile items, we create custom boxes and use industry-protection-standards setting packing materials for the best protection possible. If you have narrow or congested roads, our Brea movers will get a moving truck as close as is humanly possible. Our unbeatable services, experienced Brea movers, and allow Acclaimed to lay claim to the title to be top class, premier Brea moving company.
As a full-service, fully comprehensive, luxury moving company, Acclaimed will guide you step-by-step through your move, including assisting with packing. Our packing service ensures the safe transportation of belongings, while fortifying boxes, and provides the perfect amount of protection for flat-screen TV's, artwork, antiques, mirrors, crystal, and more. Each of our Brea movers goes through or unique, new training program, which makes them experts at wrapping, packing, and moving anything. Moreover, our Brea movers operate a fleet of reliable, bio-diesel trucks equipped with GPS, and use only the industries finest packing materials. When storage is necessary, we have space available for long-term or short-term periods, in our colossal, secure facility. Our storage facility features round-the-clock video surveillance, and a state-of-the-art climate-control system that keeps your belongings protected. Our Brea movers will work tirelessly to ensure that your move is an effortless and enjoyable experience.
Brea Moving Services
Our Brea movers now offer these unparalleled services:
Guidance from Acclaimed's expert moving consultants during the course of your move. They are available by phone, during our business hours, and by email, at all times, to answer any questions and provide comprehensive assistance. Our Brea consultants will make sure your move is an awesome experience.
Long distance moving Our interstate moving services streamline the entire relocation process, seamlessly transitioning you to any state, province, or territory in North America. We can also relocate you anywhere in the world.
Ofifce moving Our office moving services are great for businesses of any size, including warehouses, offices, and retail facilities. We also have experience with restaurants, medical clinics, small airports, etc., ensuring that your business makes a smooth transition.
Professional, clean-cut, company men who are Brea experts All of our relocation specialists go through intense training and have a desire to help people. Acclaimed Brea movers do whatever it takes to get the job done right.
A detailed, color-coded inventory of every item being moved Our movers work with you to create an itemized list of your stuff so your move stays organized. The labels also make the unpacking process easy and efficient.
A full-pack of your household goods including kitchen, garage, etc. Acclaimed uses the industry's best and strongest packing paper, super-thick moving blankets, industrial strength cardboard boxes, and hand-built crates, to protect your belongings to the fullest.
We'll disassemble, and if necessary reassemble any items that require it. We'll also provide maximum protection for; pool tables, pianos, custom furniture, desks, network servers, etc. Our Brea movers bring the tools, and make sure to keep track of all loose screws and pieces.
We'll design custom crates for all flat-screen TV's, artwork, mirrors, antiques, sculptures, monitors, network servers, and other fragile or valuable items. Your Brea movers hand build crates out of cardboard or wood, ensuring that each item is properly protected throughout the move.
Transportation provided by Acclaimed's own Brea trucks Our Brea fleet features reliable, top-of-the-line trucks equipped with GPS. With our newly installed global positioning systems, our drivers are never lost, can avoid bad traffic, and can update you on the whereabouts of your stuff at any time.
Long-term or short-term storage in our state-of-art, secure, storage facility; featuring round-the-clock video surveillance and our advanced climate-control system that protects your stuff from outside elements. Our vault-based storage is perfect for any item.
The process of obtaining a quote from a moving company is the first step in the direction of a successful, stress-free move. However, sometimes it can seem like the price of your relocation is ballooning right before your eyes. While there certainly are rogue moving companies out there who make money by scamming their customers (for example:
by packing and loading all of someone's worldly possessions into their truck and then handing the customer a new contract with an outrageous price), here at Acclaimed Movers and Storage, we are committed to fighting against that stereotype. The quote you receive from us online or over the phone is a rough estimate, and once the move is actually assessed in person (either by one of our skilled estimators in an on-site quote or on moving day by your team of professional moving specialists), the price will be more accurate for the services you need during your relocation. It can be very difficult for a relocation consultant to accurately assess the scope of move, which is why we recommend choosing the Acclaimed on-site estimate when you want to obtain a quote for our services to you. We will ensure that before you sign any contract with us, you understand and agree to all the services being provided and the price tag on those services. If our customers aren't happy, then we aren't happy.
Brea Moving Quote
It's essential, as you prepare to move, to get multiple quotes to make sure you get a fair and accurate estimate for the total cost of your relocation. For a free, no-obligation quote from the expert Brea movers at Acclaimed, click on the easy-to-use moving quote generator located throughout our website. Or, you can get a quote directly from one of our courteous and knowledgeable sales representatives, by calling (888) 668-3703. Furthermore, Acclaimed now offers free on-site estimates for our Brea customers, where we send an estimator to your door to physically assess the move. Our estimator will give you a "not to exceed" quote, and will make the entire estimate process simple and easy.