Amidst the foothills of the San Gabriel Mountains, the city of Sierra Madre trusts one moving company for all of its residential and commercial moving needs, Acclaimed Sierra Madre Movers. A fully comprehensive, full-service, luxury moving company, Acclaimed has experience moving all types of buildings and can perform any move. We can help you relocate locally, and we can also help you make a long distance move to any place in the world.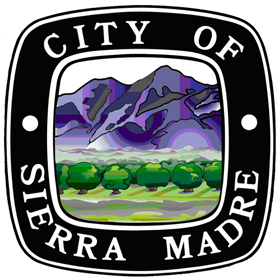 Our team of Sierra Madre movers has an unparalleled set of skills and tools, which allows us to safely and securely work in a mountainous environment. We've developed our services around the local moving needs, providing a top quality moving experience that has earned us a 5 star rating from Moving Authority. If you need to make a move into or out of the area, you need Acclaimed Sierra Madre Movers.
Sierra Madre Movers
On every move, Acclaimed Sierra Madre Movers uses the industry's most advanced tools and materials, so that your items get the ultimate protection. For bulky instruments and furniture we use piano tilters, lifts, and dollies, allowing us to protect both building and furniture. For smaller items we use reinforced boxes, and extra-thick packing paper to ensure that it's protected throughout. Moreover, we put our Sierra Madre movers through an innovative training program, which ensures that they can correctly wrap, pack, and move any item under the sun. The Acclaimed packing service, our most sought after option, reinforces your boxes for the journey and includes custom crating for all special and delicate items. The transportation of your belongings is always conducted by top-of-the-line trucks from the colossal Acclaimed fleet. We equip each of our trucks with a state-of-the-art GPS so that we can track shipments and keep our drivers on the right course. With the very best tools and materials at our disposal, along with highly trained and dedicated movers, Acclaimed Sierra Madre Movers is taking the stress out of moving.
Acclaimed Sierra Madre Movers always includes these awesome options with a full-service move:
Sierra Madre moving consultants Our local moving consultants are tasked with guiding you through your move, helping you with logistics and any issues along the way. Whether it's finding the right date, or even the right services, our consultants will simplify the preparation and planning process. They'll have answers for all of your moving related questions.
Sierra Madre's best movers Every member of our Sierra Madre relocation team is a clean-cut, company man who has spent years working for Acclaimed. We only hire experienced professionals who have a passion for the industry and for helping people. Our Sierra Madre movers will always provide premium quality service, with a smile.
Comprehensive moving solutions Beyond local moves, we also handle long distance moving, office moving, and auto moving. Our Sierra Madre long distance movers handle both international and interstate moves, making it easy to go anywhere in the world. Our Sierra Madre office movers focus on helping your business make a smooth, but quick transition to a new location so that there's little downtime. With our auto movers, we'll ship any vehicle to any place in the world, making sure that it remains in the same condition it left in.
Most commonly associated with resorts in the mountain towns of the neighboring San Gabriel Mountains and Valley, the city of present-day Sierra Madre has attracted people from all walks of life since the nineteenth century. With an estimated population of some 11,000 residents, this city has a variety of things to do while maintaining that tight-knit, small town feel. Wisteria vines can be spotted on private property the town, bathing the residents in a fragrant, lilac delight. The wisteria is known as the largest flowering plant by the Guinness Book of World Records, and is considered one of the seven horticultural wonders of the world. Every year, the wisteria vines are on display in the Wilson nursery for the public to visit. There is an infamous "Jailhouse Inn" in Sierra Madre, with only one guest room styled in the fashion of a jail cell, so visitors can pay to be incarcerated…only if just for the night. This inn is known as one of the smallest and definitely one of the most uncommon bed and breakfast establishments in America. There are several notable landmarks in the area which set Sierra Madre apart, including the Old North Church, the Sierra Madre Pioneer Cemetery, and the Sierra Madre Memorial Park.
Sierra Madre Moving Quote
Acclaimed Sierra Madre Movers prints all of its moving quotes and contracts on soy based paper with a soy based ink. Our recent switch to these eco-friendly contracts is just a small part of our efforts to create a more sustainable workplace. Additionally, we offer digital quotes that use no paper at all. For a free, paperless, no-obligation quote from the seasoned professionals at Acclaimed Sierra Madre Movers, head to our website and utilize the moving quote generator on our home page. You can also give us a call, and we can get you a quote over the phone in minutes. Also, we offer free on-site estimates for all of our Sierra Madre customers, which comes with a "not to exceed" quote price. We'll send an expert estimator to your home or business, where they will physically assess the move so that we can give you the most accurate estimate possible. It's never been easier to relocate a home or business, so get a quote from Acclaimed Sierra Madre Movers today and we'll get you moving.