For the census-designated community of La Crescenta, one name is synonymous with professionalism, reliability, and affordability in the moving industry: Acclaimed La Crescenta Movers. Acclaimed has spent the better part of a decade learning all of the nuances of moving in the community by performing relocating services to every type of building and establishment offered in the area.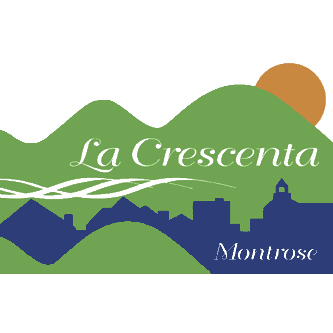 This education and professional know-how has translated into unequalled skills as well as comprehensive services that are designed specifically for La Crescenta. As a luxury moving company, we also provide our service with a smile, demonstrating a level of dedication and care not usually seen in the moving industry.
La Crescenta Movers
Because we believe our La Crescenta movers should be the best of the best, they are all graduates of our ground-breaking training course, which ensures that they have an in-depth knowledge of how to properly wrap, pack, and move all belongings. When our La Crescenta movers handle the packing for you, your items will be transported safely and securely, and all valuable or fragile items receive specialized protection. All of our transportation is provided by the colossal Acclaimed fleet of moving vehicles, which features bio-diesel trucks of varying sizes that come equipped with GPS. Moreover, our La Crescenta movers have the industry's finest materials and equipment at their disposal. When you need to make an efficient, effortless move into or out of the community, you need the assistance of Acclaimed La Crescenta Movers. We'll put our superior movers and tools to the test, so that your next move is a great one.
            When your relocation involves the assistance of Acclaimed La Crescenta Movers, it will include:
A team of La Crescenta's most skilled professionals Not only do you get clean-cut, company men as your La Crescenta movers, but you also get a moving consultant who is an industry expert. With our team assisting you, any fears and concerns you may have regarding your relocation will go right out the window. Let us handle all the work required for a successful move. You will be happier with the results in the end.
An organized, well-coordinated relocation using our custom inventory and labeling system, your move stays organized and on track, no matter the distance or destination. We utilize a comprehensive, color-coded system which is an instrumental part of preventing losses during the relocation process, and simplifies the unpacking process for our customers. Gone are the days of fishing around through stacks of boxes to find one little thing. With this method, you know right where your things are at any given moment.
A personalized moving experience We cater our services to meet your needs; if you need to go around the country, or even the world, we have an excellent long distance moving department. If you have a business that needs to relocate, we offer commercial moving, which is perfect for companies of all shapes and sizes. If you have an automobile, we have vehicle shipping to transport it safely to wherever you need to go.
Environmentally-safe transportation Each of the trucks in our massive fleet runs on bio-diesel fuel to leave a minimal carbon footprint. Also, all of our contracts are printed on soy based paper with soy based ink. We at Acclaimed Movers and Storage are committed not only to bringing optimal customer satisfaction, but also offering services that are gentle to the world around us. With Acclaimed, you can be sure that you're choosing a company that does its part to help the environment.
Trucks equipped with global positioning system Every truck in our fleet of transport vehicles is outfitted with a global positioning system (or GPS) device, which can prove to be an instrumental tool in the navigation around the area. With these systems in place, our drivers can expertly map the best routes to take for your move, which saves both time and money.
The small area of La Crescenta-Montrose, California, a census-designated place in the city of Glendale, has been notoriously recognized over the years for its two infamous sanitariums: Rockhaven Sanitarium and Kimball Sanitarium. Rockhaven was the first, built on Honolulu Avenue and entirely of stone, in the early 1920s. Many of its patients were actors and famous people, including Gladys Baker and Billie Burke, which gave Rockhaven its moniker "The Screen Actors' Sanitarium." It was closed in 2006, and is currently owned by the city of Glendale which, as of 2016, is considering an "adaptive reuse" for the space. Kimball Sanitarium was a much darker place. Housed in a Victorian-style mansion from the 1920s to the 1960s, Kimball was home to insulin shock therapy patients and as well as those on morphine withdrawal, and was finally closed by the request of local residents in the 1960s. The sanitarium was torn down and replaced with a shopping center, and the construction crews which handled the demolition spoke of straightjackets and padded cells in the basement of the old mansion. Today, a grocery store stands where Kimball used to be.
La Crescenta Moving Quote
Your moving quote needs to be an accurate assessment of the total cost for your relocation, which means you need to know exactly what will be making the move with you. Be sure to describe everything to the moving company, so that there are no surprises for either the movers or you on moving day. For a quote from Acclaimed La Crescenta Movers, check out our online moving quote generator that is located throughout our website, or give one of our sales representatives a call. Also, we are happy to set up an on-site estimate for you, which is free of charge and provides a more accurate estimate, as well as a binding moving quote in writing. We send one of our estimators to you for a comprehensive evaluation of what services you require, which makes it quick and easy to get a moving quote and get your relocation rolling.
We're redefining what it means to be a great moving company, so get a quote today and we'll get you moving. You can call us or send us an email on our website asking any questions regarding moving and storage. Our associates will be available Monday through Friday during regular business hours. If you have already decided to move, they can get your move processed and planned so you won't have to worry about it in the future. At Acclaimed La Crescenta Movers, we provide the best moving service and storage service the city has to offer.