For more than a decade, Acclaimed Oak Hills Movers has been the leader in luxury residential and commercial relocations for the community of Oak Hills. We have experience with every type of building, business, and home imaginable, and we offer fully comprehensive services. Our experience has allowed us to tailor our services to meet the needs of the local moving market.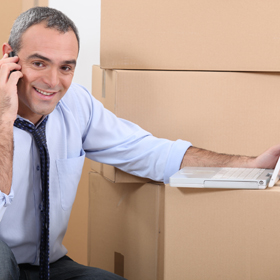 As a full-service, luxury moving company, we can help you transition to anywhere in the world with ease. Our Oak Hills movers are the best in the business, and they have the finest tools at their disposal as well, meaning your stuff is always in good hands with Acclaimed. If you're looking to move into or out of Oak Hills, Acclaimed Oak Hills Movers is ready to assist you.
Oak Hills Movers
In our ongoing efforts to remain the premier moving company for the community, Acclaimed has supplied all of its Oak Hills movers with cutting-edge tools and equipment. We have piano tilters, super-strong boxes, lifts, and other equipment that simplifies the process of moving any item. Moreover, all of our Oak Hills movers go through an intense training course, which makes certain that they can pack and move anything. With Acclaimed's full pack, your items are sure to be transported safely, and all fragile and valuable items receive specially tailored protection in the form of hand-made crates. For transportation, Acclaimed uses only its own top-of-the-line trucks equipped with GPS. These bio-diesel machines are cleaned and maintained regularly, and adhere to all of California's rules and regulations. No matter where you're moving, no matter how much stuff you have, Acclaimed can and will get you there. When you need to move, you need Acclaimed Oak Hills Movers.
Acclaimed Oak Hills Movers always offers these unequalled options:
An organized, well-coordinated relocation Our moving consultants work with you to ensure that your move stays organized and on-track. They coordinate dates, help you gather supplies, and are always available to answer your moving questions and assuage your concerns.
The industry's most efficient and effective movers Our Oak Hills movers go through extensive training to ensure that they are the best in the business. These clean-cut professionals care about you and your move, and have an unparalleled work ethic. Expect nothing less than the best from our movers.
Office moving We move offices of any size, using our skills and tools to make your transition quick and efficient. When your company moves with us, there will be as little downtime and lost business as possible.
Long distance moving We have the best international and interstate movers in the country, and we have experience moving people all over the world. This service includes assistance with all necessary paperwork.
Auto Transport We move all types of automobiles, and offer you options as to how your vehicle travels. Bringing your car with you has never been simpler.
Oak Hills Moving Quote
As you gather moving quotes, which is the first step for any relocation, understand that all tariffs for moves of less than 100 miles are set by the local Public Utilities Commission. If you feel that the rate you have been given is too high, check with the PUC, and if there is an issue they will follow up with the company. Also, to get a moving quote that will accurately reflect the total cost for your move, be sure to have a clear idea of exactly what you will be moving. For a free, no-obligation quote from Acclaimed Oak Hills Movers, try the easy-to-use quote generator located throughout our website. You can also call us directly, and speak with one of our incredible sales representatives, who will get you a quote in no-time. Additionally, we now offer free on-site estimates for our Oak Hills customers. Our on-site provides you with the most accurate estimate possible because our estimator personally gauges the move. Acclaimed Oak Hills Movers has removed the stress and difficulty from relocating, so get a quote today, and we'll get you moving.