When the people of La Quinta and the Coachella Valley need quality moving services, there's only once company they turn to, Acclaimed La Quinta Movers. With ten years of experience moving homes and business in the city, Acclaimed has an unparalleled knowledge of how to efficiently complete a relocation in the area. La Quinta is an eclectic place with lots of attractions including restaurants, shops and events.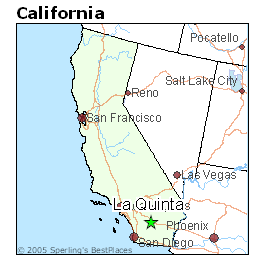 We pride ourselves on having the industry's best movers and equipment, and we put that to the test with every relocation to provide you with a luxury moving experience. Our unwavering commitment to providing the best possible service and our extensive 11 years of experience in the industry set us apart from other companies. As a testament to our committment, both Google and Moving Authority have listed us as a top-rated, quality company. If you need to move a home or business into, or out of, the area, then you need Acclaimed La Quinta Movers.
La Quinta Movers
To make certain that our La Quinta movers have the necessary skills for your move, we put them all through an arduous, yet innovative training program that makes them experts in the field of wrapping, packing, and move any item. We're so certain of their skills that our packing service ensures the safe transportation of your belongings, including items like flat-screen TV's, electronics, antiques, artwork, pool tables, and pianos, which get customized protection. Additionally, all transportation is conducted by Acclaimed's own ever-expanding fleet of trucks equipped with GPS, and we provide our La Quinta movers with cutting-edge packing materials. When you move with us, your stuff is in good hands, no matter what it is or where it needs to go. We'll make your next relocation an effortless and enjoyable experience.
As you plan your next relocation, remember that Acclaimed La Quinta Movers offers these incredible services:
Pre-move guidance for all La Quinta moving Whether you have a business or a home, our La Quinta moving consultants will help coordinate your relocation. Picking dates, finding materials, and choosing the right services has never been simpler.
A luxury relocation Our clean-cut, professional, La Quinta movers care about making your move a great one, and as such, expect efficient service with a smile. Additionally, we'll create a detailed inventory so nothing gets lost, and our packing service will protect your stuff. This along with our GPS tracking system will make sure none of your items get lost in the shipping process.
Quality Transportation All of our trucks are cleaned and maintained regularly, so that your items have reliable transportation. Additionally, we fuel them up using an eco-friendly bio-diesel, which drastically reduces our carbon footprint. The go-green movement has even translated to our contracts, which are printed on soy paper with soy based ink.
Services to suit your needs If your business needs to relocate, we do commercial moving. If you need to travel a great distance, we do long distance moving. If you have a vehicle, we do auto shipping. We have solutions for all of your moving needs.
As a neighbor to the boutique spa town of Desert Hot Springs and the luxury sports haven Indian Wells, the city of La Quinta, California, has established itself as one with many resorts and luxurious locales for its guests and residents to frequent. La Quinta has been cited in the Robb Report as the top golding destination in all of the United States. The Santa Rosa Mountains curl around La Quinta, which draw the most attention to La Quinta's geographical statistics. The San Andreas Fault is also nearby, and tourists and residents alike can take adventurous Jeep tours along the fault line. The ethnic diversity in La Quinta is very vast in comparison to other cities in Southern California; in addition to a high population of Mexicans and Mexican-Americans, there are French, Italian, German, Polish, British, Bosnian, and Armenian residents in the community.
Hailed as "The Gem of the Desert," La Quinta is a town of  around 220,000 which serves as a haven of luxury and relaxation. Known primarily for its thriving golfing community, the city of la Quinta itself is much more par for the course in terms of things to do and activities offered. There are several citywide art installations to honor cultural appreciation and the emerging talent of the residents of La Quinta, as well as several events held year-round at the La Quinta Museum including TED Talks, design seminars, crafts fairs, and more. The La Quinta Arts Festival is held each year in March, hosted by the La Quinta Arts Foundation. This award-winning festival comprises the works from artists all over the Coachella Valley and is supplemented by a huge array of food, wine, live entertainment, and crafts. This event is not only a wealth of fun for the entire family, but also a fundraiser with a portion of the proceeds collected going to the La Quinta Arts Foundation's primary mission to cultivate and support the arts in an ongoing way.
La Quinta Moving Quote
The total cost of your move will have a major influence on which company you choose as your professional mover, and so it's important to get as many quotes as possible. Once you've gathered multiple quotes, you can compare and find the company that offers the services you need at a rate you can afford. For a quote from the movers synonymous with reliability, affordability, and professionalism in the moving industry, visit the Acclaimed La Quinta Movers website and enter your information into our quote generator, or call and speak with one of our sales representatives. Also, we can now schedule a free on-site estimate for all of our La Quinta customers, where an estimator comes directly to you to assess the move. With an on-site estimate, you get a written, binding moving quote that protects you from unexpected costs and fees. We've eliminated the hassle from moving, making a normally stressful experience easy. Get a quote today, and we'll get you moving. You can call us or send us an email on our website asking any questions regarding moving and storage. Our associates will be available Monday through Friday during regular business hours. If you have already decided to move, they can get your move processed and planned so you won't have to worry about it in the future. At Acclaimed La Quinta Movers, we provide the best moving service and storage service the city has to offer.