Located in Los Angeles' south bay region, Harbor City is an eclectic community that provides a domicile to all walks of life. Home to a beautiful lake, minutes from Long Beach, and a short drive from downtown L.A., the community is a great place to work or play. There are many stores and restaurants to visit, you will find it hard to decide where to go everyday. This city has become the perfect place for those with an active lifestyle as everyone living here are always on the move and looking for things to do. Whether you are young or old, Harbor City is the place to be and moving here will never be easier as it is with us at Acclaimed Harbor City Movers and Storage.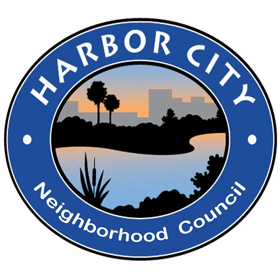 One of Harbor City's most famous former resident caused quite the commotion when he used to reside in Machado Lake, but Reggie the Alligator was eventually transplanted to the Los Angeles Zoo. Whether for business or pleasure, Harbor City is an amazing place to be. If you're looking to make a move to, or from, the area, Acclaimed Harbor City Movers and Storage is here to help. Our moving ans storage service is on of the best in the city and is very popular with those who are frequent movers.
Acclaimed is Harbor City's most experienced professional mover. Years of moving people in, and out, of the area has helped their relocation specialists develop a unique understanding of the subtle nuances of moving around Harbor City. Acclaimed Harbor City Moving Company is equipped with the knowledge and tools to tackle any move under any circumstances. No matter what, or when you're moving in Harbor City, Acclaimed is the professional moving company to call.
A full-service, fully comprehensive moving company, Acclaimed handles residential, commercial, local, national, and even international relocations. As you can see, we handle all types of moves, so we are experienced for whatever move you have for us to do. They work on each move individually, guiding the client through their transition, with the help of skilled moving consultants. Acclaimed relocation specialists are extensively trained in how to properly wrap, pack, and move items of any size or shape. Additionally, Acclaimed has a fleet of top-of-the-line trucks featuring GPS, as well as, industry protection standards setting packing material. Our GPS tracking system allows us to keep track of where your items are at any point during your move. Your items will never be lost as we will always have an eye on where they are at any given time. If storage is required, Acclaimed has an enormous, climate-controlled, secure storage facility. 24 hour surveillance, and a temperature control system that prevents rust, fading, and wear to your possessions, helps ensure that any belongings are safely stored with Acclaimed. When you remove your items from storage, they will be the same condition as they were when they were first placed in there.
What will your move be like? On your selected day and time, an Acclaimed truck, and relocation team, will arrive at your door. With your help, the team will carefully inspect and then inventory all of the items you would like to have moved. Next, the relocation specialists will safely and securely wrap and pack all of the selected belongings, before loading them into the truck. From there, all your items begin the journey to their new address, unless there is a stop off time, at which point they will be stored in the abovementioned facility.
Despite boasting a population larger than that of some incorporated cities in Southern California, the neighborhood of Harbor City is still a district of Los Angeles proper. With an estimate of just under 9000 residents per square mile, this titan of a neighborhood is, according to United States Census data, a popular spot to live from birth. In all the areas of Los Angeles County, most of the people of Harbor City had lived there the longest. There are several recreational areas in Harbor City, including the Ken Molloy Harbor Regional Park, which boasts a well-lit baseball diamond, jogging path, bicycle trails, and a place to cook some barbecue if you're feeling hungry after a long day in the Great Outdoors.
Ranked as the top option for relocation within the city of Los Angeles by the real estate website Radpad, Harbor City is an up-and-coming neighborhood within LA that sits inland between Long Beach and Redondo Beach. With a population of roughly 26,000 residents of all different ethnicities, Harbor City is recognized by the "Mapping LA" projected conducted in the year 2009 by the Los Angeles Times as strikingly diverse, with about 36 percent of the population born in a foreign country.

    The community of Harbor City is an exciting getaway from the hustle and bustle of the city, with offerings for every type for families and singles alike. With the booming area of Torrance just nearby, residents of Harbor City can enjoy maintained city parks as well as indoor play places for the kids (on days that you want to beat the Southern California heat). There are Italian-style Gondolas in which you can take a ride through Long Beach, in addition to boat cruise parties that take off from Long Beach.
Acclaimed Harbor City Movers and Storage offers award winning service at affordable rates, with the peace of mind of knowing that your belongings are taken care of. We are Harbor City's commercial and residential moving experts, so call us today to set up a free no-obligation quote. We'll get you moving. (888) 668-3703.
Do you want full service Harbor City movers in California? Call for free estimate 888-668-3703. You can also send us an email through our website for a free quote. Our associates will be available Monday through Friday during regular business hours to answer any questions you may have about moving. They will also be able to help you get started on your move if you have already decided to do so. At Acclaimed Harbor City Movers and Storage we bring the best to our customers with our top rated moving and storage services in the city.