The affluent, master-planned community of Laguna Niguel uses only one company when it comes to luxury residential and commercial relocations, Acclaimed Laguna Niguel Movers. Acclaimed has spent the last ten years developing an unequalled knowledge of how to move any home or business into and out of the area, preparing us to handle any relocation.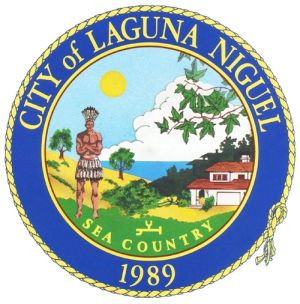 As a full-service, fully comprehensive, luxury moving company, we focus on using our skills to create life-long customers out of each person we help. We have adapted our services to meet the evolving needs of the local moving market, and have earned ourselves a 5 star rating on Moving Authority. When you need to move to or from Laguna Niguel, you need the authority on local relocations, Acclaimed Laguna Niguel Movers.
Laguna Niguel Movers
Every Acclaimed Laguna Niguel mover is a clean-cut, experienced, company man, who has been through our rigorous, trying, training program. Our training ensures that each mover has an extensive knowledge of how to properly wrap, pack, and move any item. As a result, our packing service ensures that safe transportation of your belongings, further fortifies your boxes, and includes custom protection for delicate and valuable items. We also properly disassemble, protect, and reassemble all large furniture and equipment. Moreover, all Acclaimed transportation is conducted by our own fleet of top-of-the-line trucks equipped with GPS, and every Laguna Niguel mover uses the industry's most advanced packing materials and equipment. Our goal is to define professionalism, reliability, and affordability in the Laguna Niguel moving industry. When you move with Acclaimed Laguna Niguel Movers, you're in for an effortless and enjoyable experience.
Here is what you should expect during every full-service move with Acclaimed Laguna Niguel Movers:
Assistance from expert Laguna Niguel moving consultants who help guide you through the pre-move process. Our consultants job is to help you plan and prepare, and to erase any concerns and worries you may have. If you have questions, they have answers.
Comprehensive services that are designed to meet your various moving needs We offer long distance moving for our customers that need to travel cross-country, or even internationally. For businesses looking to make a move, we extensive experience with commercial moving that is perfect for any company. If you have an automobile, we have various vehicle transport services. We have moving solutions for all of your relocation needs.
A team of Laguna Niguel movers, who are local experts Not only do we have an in-depth knowledge of the moving industry and proper techniques, but we also know the lay of the land, meaning we work with maximum efficiency. We also guarantee that we can properly pack a box, wrap all large furniture, and transport anything safely. Put our skills to the test and you won't be disappointed.
Transportation you can trust We use our own fleet of trucks for all transportation. These trucks run on an eco-friendly bio-diesel fuel, and all come equipped with GPS so that we can track shipments and keep our drivers on the right path. Furthermore, we clean and perform maintenance on the trucks regularly to make certain you get luxury transportation every time you move with us.
Just inland and south of Laguna Beach, the community of Laguna Niguel is the home to almost 63,000 people and counting. With its hilly landscape and proximity to the California coastline as well as the Laguna Coast Wilderness Park, there are limitless possibilities for how to spend a day in this affluent community. With seven distinctly different trails for hiking and mountain biking in the area, one can really take advantage of the year- round sunshine and enjoyable temperatures that Southern California has to offer. Spread throughout the city are safe and clean parks for families and kids to enjoy, including a fully-fenced Pooch Park especially created for dogs.

The Parks and Recreation Department of Laguna Niguel offers several sports leagues which can be joined by teens and adults alike including football, baseball, softball among many others. Special programs for kids and teens are popular in the area all twelve months of the year, including summer camps, aquatic events, skateboarding, and dance workshops. There are also a new line of classes that kids and teens can take right here in Laguna Niguel which teach skills for life: cooking classes, job interview classes, and self-defense classes to name a few.
Laguna Niguel Moving Quote
Every Laguna Niguel move begins with the same process, obtaining moving quotes to gauge what the total cost of the relocation will be. To get the services you need, at a rate you approve of, be sure to gather as many quotes as possible to compare and contrast. Do not choose a company based solely on a low quote, as many rogue movers use low offers as a way to get a foot in the door. For a free, no-obligation moving quote from the trusted experts at Acclaimed Laguna Niguel Movers, input your information into our websites handy moving quote generator, or give one of our sales representatives a call. We can also set up a free on-site estimate for you, which comes with a "not to exceed" rate for your move. Our estimator comes to your door, physically evaluates the move, and then provides you with the most accurate moving quote possible. We take care of the little things and the heavy lifting, so you can worry about the stuff that really matters. Get a quote today, and we'll get you moving.