Acclaimed Gardena Movers, the first choice for all of Gardena's commercial and residential moving solutions, has years of performing all kinds of relocations under its proverbial belt. These types of moves include office, business, residential, long distance and local. There's not a single type or size of business or home that we have not moved, and our fully comprehensive services assist with every aspect of each relocation. We move all types of items to and from anywhere in the states. There is no items that is too large or too heavy for us to move. At Acclaimed Movers and Storage, if you got it, we can move it for you.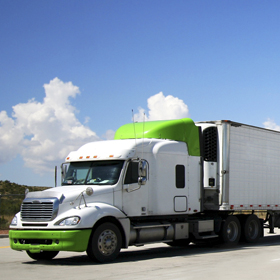 When you need help with planning, our moving consultants can guide you through. When you need help with packing, our movers will ensure that each box is properly packed and each item properly wrapped. When you need help unpacking, our movers will put your stuff exactly where it needs to go. For every move into or out of Gardena, you need Acclaimed Gardena Movers.
Gardena Movers
Although we hire only the most qualified relocation specialists, we also put each of our Gardena movers through an arduous training program to make sure that they have an expert knowledge of how to wrap, pack, and move any item. Because our movers are so talented, our packing service ensures that your belongings arrive at the new location exactly as they should. We also provide customized packing in crates for flat-screen TV's, artwork, antiques, electronics, and other delicate items. Moreover, our Gardena movers utilize a fleet of clean, reliable, bio-diesel trucks equipped with GPS, and have the industry's strongest and safest packing materials at their disposal. Our unequalled skills and industry leading equipment help us make each and every move an effortless and enjoyable experience for you.
Any move with the Acclaimed Gardena movers is sure to include great services, such as:
A Comprehensive inventory Our Gardena movers inventory every single item that is to be relocated, which makes unpacking simple and efficient. It also helps keep the move organized.
Premium Packing Service Our packing service offers industry leading protection for your belongings. It also includes hand-built crates for your fragile items, disassembly and reassembly for large items, and the use of the best materials the moving industry has to offer.
A team of the most skilled Gardena movers Our team members are all local experts, and they love to help people. They're also the best movers the industry has to offer.
Clean trucks and transportation We regularly scrub and clean our trucks to ensure that your items don't pick up any unnecessary filth. We also use bio-diesel fuels as part of our efforts to help the environment.
Nestled in the southwestern corner of Los Angeles County, the small city of Gardena, California is home to nearly 59,000 residents and has the most dense population of Japanese-Americans in the mainland United States. Gardena has an unusual; asset for a city in Southern California to have: a naturally-occurring marshland where water sits above ground in a swamp during all months of the year. Several types of trees and vegetation are indigenous to these wetlands in Gardena.

If the tranquil suburban community of Gardena is your new home, let Acclaimed Gardena movers handle the heavy lifting for you. For the better part of ten years, Acclaimed has made a name for itself around the Greater Los Angeles area by redefining quality and what it means to make a move. When our consultants and relocation specialists work with clients on a job, we make it a priority to exceed their needs as a standard. As a testament to our continued service and dedication to going above and beyond for our customers, Moving Authority has awarded us its five-star rating. When you are looking to relocate, look no further than Acclaimed Gardena Movers to take care of everything. We'll get you moving.


Gardena Moving Quote
Moving quotes can be obtained in a variety of ways, with the most common methods being over-the-phone or through the internet. The phone allows you to speak directly with a person, simplifying the process of explaining exactly what's being moved. The internet allows you to get a quote from nearly anywhere, expediting the process of getting a reasonable estimate. Acclaimed's Gardena movers offer both methods, you can use our website, or give us a call to get a free, no-obligation quote. In both instances, we will provide you with a fair and accurate estimate as soon as possible. Furthermore, we can perform a free on-site estimate, where we send an expert to you to evaluate the move. Our on-site estimate service shields you from hidden fees and unexpected costs, removing the hassle from getting a moving quote. If you're ready to move, get a quote today, and we'll get you moving. You can also give us a call or send us an email and we will be able to answer your questions or get you started on your next move. Our associates will be on the line Monday through Friday during regular business hours. Contact us today to get started on your move to your new location.