The port city of San Pedro has learned to trust one company for all of its residential and commercial relocations, Acclaimed San Pedro Movers. Acclaimed offers fully comprehensive, luxury moving services, which have been refined through years of relocating every type of building in the area. Whether it's a home or business, we will make sure the move is quick, efficient, and an effortless experience for you.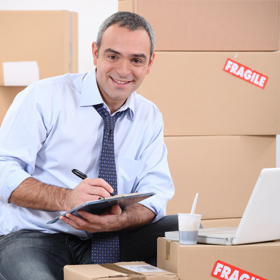 We've assembled a team of San Pedro's most experienced and dedicated professionals, people who care about providing a luxury moving experience. We've also supplied our team with the best equipment available, to make their jobs easier, and your move more enjoyable. If you're looking to make a move into or out of the community, you need to look into Acclaimed San Pedro Movers.
San Pedro Movers
Acclaimed San Pedro Movers provides all of its relocation specialists with the most advanced materials and tools on the market today. To lessen the burden of lifting large pianos, we have piano tilters. For large items and tight spaces, we have lifts, which allow us to maneuver your furniture effectively out the building. Our packing materials include reinforced moving boxes, extra-strength packing paper, and ultra-thick moving blankets. In addition to the cutting-edge tools we also put our San Pedro movers through an advanced training program, which ensures that they can properly pack and move all of your belongings. When we pack for you, your items will arrive in the same condition that they left in and all special items are protected by hand-built moving crates. To transport your items, Acclaimed has amassed a fleet of top-of-the-line trucks equipped with GPS. Our trucks run on an efficient bio-diesel fuel, which has made a dramatic impact on our carbon footprint. When you move with Acclaimed San Pedro Movers, you get the industry's most skilled movers, the finest technology, and an inspiring moving experience that you will never forget.
Here is what's included in a full-service relocation with Acclaimed San Pedro Movers:
All items inventoried We work with you to create an in-depth inventory of all items being moved, that way we can properly label boxes and keep track of everything during the relocation. Our inventory, along with the assistance of our moving consultants, is what keeps your move organized.
All items professionally packed and wrapped We use our superior skills and tools to pack up all of the items that will be moved. When we pack your boxes, we're careful to fill all of the space, providing maximum protection for your belongings. We also bring our own tools to perform all disassembly and reassembly, and then professionally wrap those items in moving blankets and shrink wrap. Our packing service will make sure that your items are transported safely.
Eco-friendly contracts and transportation We have recently converted our contracts over to a soy paper, with a soy-based ink, which has reduced the amount of paper our office uses. Additionally, our trucks now run on bio-diesel fuel, which has significantly reduced the negative effect of the emissions our trucks release.
San Pedro is a vibrant community in Los Angeles which used to be its own city, but was unified with Los Angeles in the year 1909. The community ask now for its thriving fishing economy, and the Port of Los Angeles—which handles all major international seaport ventures—is located within the San Pedro district. As a prominent area with many things to see and do, San Pedro has something for everyone. Architecture buffs will enjoy visiting both the Point Fermin Lighthouse, a Victorian-era building from the late 1800s as well as the Cabrillo Marine Aquarium, which was designed by the world-renowned architect Frank Gehry (whose fame extends the world over with such notable works as the Dancing House in Prague and the Guggenheim Museum in Bilbao, Spain). During a strike for longshoremen in May of 1923, social activist and author Upton Sinclair joined with Hunter Kimbrough, Prince Hopkins and Hugh Handyman on Liberty Hill in San Pedro to read the Bill of Rights, which was credited with being the birth of the American Civil Liberties Union (ACLU). As with any community in Southern California, there is a high concentration of immigrants from Spanish-speaking countries, but San Pedro is unique in that there is a dense sector of Croatian and Norwegian immigrants. These communities are still thriving and honored today as a testament to San Pedro's importance placed on cultural diversity.
San Pedro Moving Quote
To get a great deal on your next move, gather as many moving quotes as possible, so that you can see what companies offer the services you need at a rate that fits your budget. Once you've found a company you like, follow up and do extensive research on that company to make certain that they can deliver on what they offer. For a free, no-obligation quote from the moving company you can trust, Acclaimed San Pedro Movers, be sure to visit our website and input your information into the moving quote generator on our home page. You can also give us a call and speak to one of our awesome sales representatives, who are standing by six days a week. As an added bonus, we now offer free on-site estimates, which come with a "not to exceed" quote for your move. Our San Pedro estimator makes a visit to your home or business to physically evaluate the move, and then presents you with the most accurate estimate possible. Acclaimed San Pedro Movers is making moving a more enjoyable experience. Get a quote today, and we'll get you moving.