Looking for a mover in the busy city of Encino? At Acclaimed Movers & Storage, we are proud to meet your relocation needs! Encino is the perfect place for you to move to and start a new chapter in your life.
Encino is a district in the city of Los Angeles that is located in the center of the San Fernando Valley and sits on the northern end of the Santa Monica Mountains. Encino is a hilly district, and takes its name from the Spanish word for evergreen. The name is shortened from Rancho Los Encinos which was a parcel of land given to Mission Indians by the Mexican government.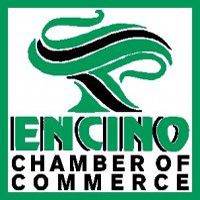 The major thoroughfare of Ventura Boulevard offers many shopping centers, and opportunities for recreation. The economy in Encino is mostly based on the service industry. There are major sectors for healthcare, social, and other professional services with the healthcare industry providing a bulk of the jobs. Encino offers city living in Southern California with year-round, warm weather and a modern feel.
Encino boasts a variety of parks and recreation activities in addition to its shopping centers and malls. The city has a cricket complex with the best grass cricket pitches in the United States. It is also close to two golf courses, offering a total of 36 holes of gold under the California sun. There is a sports complex with swimming pools, tennis courts, and even a lighted baseball diamond. Dog lovers will be pleased to know that there is a six and a half acre leash-free dog park, so man's best friend will have fun living in Encino as well. As you can see, there are many things to do in the city, making it a perfect place for someone who likes to participate in outdoor activities.
Because of all it has to offer, many people move to and from Encino, and we are the go-to resource for all moving needs. Acclaimed Encino Moving Company is a service-oriented, professional moving company specializing in providing a luxurious, stress-free moving experience. We hold ourselves to a higher standard than other movers, because we want to make every client a lifelong customer! From our highly qualified moving consultants to our trained, competent moving specialists, our staff is rigorously trained to handle all your moving needs.
Our Encino Movers
We believe that every move should be an incredible, luxurious experience that makes you a lifelong customer. That's why when it comes to our team of relocation specialists, we only employ the best of the best. We begin by selecting only the most qualified relocation specialists in the business; movers who have years of previous experience and insider knowledge of the ins and outs of the moving industry. Next, we enlist each new mover hired by our company into our specially-crafted, in-depth Acclaimed Movers training course. This course was designed in-house to ensure that all of our relocation specialists are remarkably skilled in the areas of wrapping, packing, disassembly, reassembly, and physical moving of the items of our customers. It's essential to us as the premier luxury moving company in the Encino area that we employ only the most professional and qualified relocation specialists in the business, so we make certain that all of our movers undergo the kind of training required to go above and beyond for our customers.
Moreover, we equip our team with cutting-edge materials and equipment, like piano tilters, lifts, and reinforced moving boxes. Our skilled professionals and the equipment they have at their disposal combine to create a packing service with a standard of unparalleled quality. You can rest assured that when Acclaimed takes care of the packing for you, your items are sure to arrive in the same condition in which they left your care. Our packing service also includes custom crating for all special items like flat-screen TV's, artwork, pianos, pool tables, and antiques. All transportation of your belongings is carried out by our very own fleet of top-of-the-line trucks equipped with GPS. Each truck is cleaned and maintained regularly, and meets all of California's strict regulations and standards. We've already taken care of the little things, so now let us take care of the heavy lifting as well. The only finger you'll have to lift during your move is the one you use to call Acclaimed Encino Movers.
Every relocation with Acclaimed Encino Movers comes standard with these options:
▪ Complete, comprehensive assistance Through the entire relocation process, Acclaimed's expert moving consultants can assist you in navigating through the confusion of your upcoming move. All of our talented and courteous relocation consultants are available by phone during business hours, and by email, at all times, in order to provide you the quality care you deserve. Each Encino consultant can answer all questions, and remove all stress from your transition.
Long distance moving With our long distance services, you can move to any state, province, or territory in North America. We can also coordinate an international move in order to take you anywhere in the world.
Commercial moving Our office moving services allow you to move your retail facility, warehouse, office, hospital, or any other sort of business. We know that time is money, so we are committed to reducing downtime during the move so that you can keep your doors open and get back to business.
A team expert movers who also happen to be experts on Encino Our Encino Movers are clean-cut, professional, company men who are trained to provide top quality service and who know the ins and outs of the moving process. Our skilled, competent team of relocation specialists understand the care and concern that your relocation requires and deserves, and are committed to giving you the most luxurious, stress-free moving experience possible.
An itemized inventory of all items being moved By using our custom inventory and labeling system, your move stays organized and on track, no matter the distance or destination. We utilize a comprehensive, color-coded system which is an instrumental part of preventing losses during the relocation process, and simplifies the unpacking process for our customers. Gone are the days of fishing around through stacks of boxes to find one little thing. With this method, you know right where your things are at any given moment.
Professional packing for your entire home or business This includes wrapping all personal belongings or furniture pieces in protective packing paper or moving blankets. We utilize industry leading packing materials, such as industrial strength packing paper, super-thick, insulating moving blankets, reinforced cardboard boxes, and hand-built crates. Our packing service ensures that your items arrive in the condition they left in.
Full disassembly, and reassembly, of bulky furniture, such as: cubicles, conference tables, desks, network servers, dining tables, pool tables, pianos, beds, etc. We bring our own tools, and we make sure to keep track of all screws and loose parts.
Professional crating of fragile and/or high-end belongings This includes antiques, artwork, sculptures, pool tables, pianos, and even classic cars. We will build specially fitted crates out of wood or cardboard, to provide maximum protection for your valuables.
Transportation carried out by our growing fleet of top-of-the-line, bio-diesel trucks Each truck is equipped with GPS, which allows the driver to map out alternate routes to quickly circumvent traffic, and keeps the driver from getting lost, saving you time and money. Additionally, all our trucks can we tracked, providing you peace of mind in knowing that up-to-the-minute reports on the whereabouts of your items are simply a few clicks away.
Storage space in our substantial storage facility, if needed Our beautiful storage facility uses round-the-clock video surveillance, and a temperature control system to protect belongings from outside elements such as bugs, mold, rust, and prying eyes. We store your items in vaults, meaning they are safe and sound. In the event that you no longer need our storage services, we will gladly coordinate a stress-free pickup experience so that you don't have to worry about a thing.
Encino Moving Quote
We believe that moving quotes are a major factor in your decision about which company to choose, which is why we use full transparency with our quotes, providing a list of every service, material, and item that you could or will pay for. We offer quotes that are reasonable, but that will also cover the costs we will incur during the move.
When you're ready to obtain a free, no-obligation quote from Acclaimed Encino Movers, feel free to try out the easy-to-use, online moving quote generator on our homepage. Also, we have our moving consultants available six days a week who can get you a quote in minutes over-the-phone. Moreover, we offer free on-site estimates for all of our Encino customers. With the Acclaimed on-site, our estimator physically assesses the move with a comprehensive evaluation of the services you require so that you can get a "not to exceed" quote price. Our on-site service protects you from overlooked fees and unexpected costs. When you move with Acclaimed Encino Movers, you're sure to have an effortless and enjoyable experience. Get a quote today, and we'll get you moving.