For years, Acclaimed Newbury Park Movers has gone above and beyond to establish itself as the premier residential and commercial moving company in the master-planned city of Newbury Park. We have moved every type of home and business that can be found in the community, and constantly revitalize our services to meet the local moving needs. We offer a full-service, luxury experience with every relocation, and use only the finest tools and materials.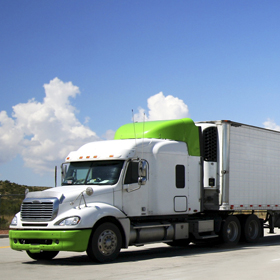 If you need to go cross-country or around the world, we handle long distance moving. If you need to move an office or business, we offer comprehensive commercial moving services. If you need to bring your vehicle with you, we offer multiple methods for vehicle shipping, meaning you have options. Our unequalled services, skills, and desire for improvement and development has been recognized by top sites such as Google, rating us as a 4 and a 1/2 star company, and Moving Authority, raitng us as a 5 star company. When you need to move into or out of the area, you need the assistance of Acclaimed Newbury Park Movers.
Newbury Park Movers
Every member of the Acclaimed Newbury Park Movers team is required to go through our in-depth training program, which ensures that they can properly pack and move any item. Our Newbury Park movers are also equipped with state-of-the-art tools and materials, which provide additional protection for your stuff. When Acclaimed handles the packing for you, it ensures the safe transportation of your belongings, and includes specially-tailored protection in the form of hand-built crates for all valuable and delicate items. Furthermore, all transportation is conducted by our own fleet of top-of-the-line trucks equipped with GPS. Our global positioning systems keep our drivers on the right course, and provide you with up-to-the-minute tracking reports on the progress of your stuff. Our skills and equipment allow us to provide the most comprehensive, affordable, and efficient moving services in the city. If you're ready to relocate, Acclaimed Newbury Park Movers is ready to get you moving.
Your next full-service relocation with Acclaimed Newbury Park Movers includes:
The industry's best materials and equipment Every move we perform includes the use of all of our cutting-edge equipment and materials, which make certain that your stuff stays protected throughout the transition. Our Newbury Park movers have all the equipment necessary to make your next move a great one.
The industry's best movers Our Newbury Park movers have been in the industry for years, and have also been through our arduous training program. That experience and training translates into an incredible moving experience for you. Additionally, every member of our team is courteous and eager to help.
Eco-friendly trucks and contracts Because we care about the environment, and are doing our part to protect it, all of our trucks run on a bio-diesel fuel. We have also converted our contracts over to a soy-based paper with soy ink. These changes have added up to a drastically reduced carbon footprint.
Newbury Park Moving Quote
All rates for moving quotes are regulated by your local Public Utilities Commission, as well as, by the Federal Motor Carriers safety administration. Those organizations set maximum and minimum tariff levels, and are tasked with patrolling the entire moving industry. If you feel that a moving quote seems outlandish, or unfair, check in with the PUC to determine whether the company in question is reputable. For a free, no-obligation quote from the most trusted name in the business, Acclaimed Newbury Park Movers, try the moving quote generator located throughout our website, or call and speak directly with one of our knowledgeable sales representatives. We can also set up a free on-site estimate for you, which comes with a binding, "not to exceed" quote. Our on-site estimator comes to you, evaluates the move in person, and then provides you with the most accurate estimate possible. Obtaining a moving quote has never been easier, so contact Acclaimed Newbury Park Movers today and we'll get you moving.