The city of Oxnard can only call one company the premier, luxury, residential and commercial moving company, Acclaimed Oxnard Movers. Acclaimed has a wealth of experience in the area, and has comprehensive services that are designed specifically to suit the needs of Oxnard. As a full-service, fully comprehensive moving company, Acclaimed will move your home or office anywhere in the world with the same ease as a move across the street.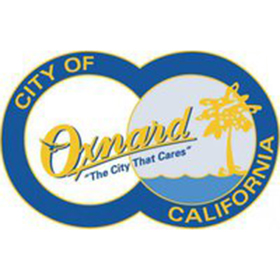 We have compiled a team of the best movers, supplied them with the most advanced materials available, and dedicated ourselves to making each move an incredible, luxury experience. In recognition of our success and continued improvements, Moving Authority ranks us with a 5 star rating. When you're ready to move to or from the area, Acclaimed Oxnard Movers is ready to guide you through to the finish.
Oxnard Movers
In our ongoing efforts to ensure that we always provide an unparalleled moving experience, we supply all of our Oxnard movers with cutting-edge equipment and materials. This includes extra-strong packing paper, super-thick moving blankets, piano tilters, and lifts, which make it easy for us to move the bulky and delicate items. Moreover, we use an in-house training program to guarantee that our Oxnard movers can pack and move literally anything. Our packing techniques, which are put to use with our full-pack service, protect your items during the transition and solidify your boxes against the external pressures of a move. Furthermore, we build custom crates for all electronics, flat-screen TV's, artwork, antiques, pool tables, pianos, and other valuable items. For the transport of your stuff, we use top-of-the-line trucks from our vast fleet. Each truck is equipped with a state-of-the-art GPS, and meets all of California's strict regulations and standards. Our excellent equipment, skilled movers, and dedication to greatness make Acclaimed Oxnard Movers the perfect choice for your next move.
Acclaimed Oxnard Movers includes these options in every full-service relocation:
Industry leading materials and equipment We use state-of-the-art piano tilters that significantly reduce the man power needed to move the instruments. We have super-thick moving blankets that provide protection for all large items. We have lifts that allow us to move furniture in and out of even the tightest buildings. Having the best equipment and materials allows us to make your move a luxury experience.
A team of clean-cut, relocation experts Every one of our Oxnard Movers is a pro, who has spent years with our company. We don't hire any day laborers, because we believe that our movers are the root of our top quality service. You will get service with a smile, and a team of movers who truly care about making your relocation a great experience.
Long distance moving We have excellent international and interstate movers who will help make your long distance transition a simple, efficient, process. Our packing service is perfect for long distance moves, as it provides the necessary protection for an extended relocation.
Office moving Acclaimed focuses on making every commercial move as quick and effective as possible. Whether your office is big or small, we can and will move it for you, while keeping the downtime and lost business to a minimum.
Auto transport With closed-crate and open-air shipping available to you, it's easy to have your car move with you. Closed-crate shipping is the safest way to move any vehicle, as it offers the most protection possible.
As one of the major names in Southern California, the booming city of Oxnard is home to a little more than 200,000 residents and was detailed in the Oxnard-Thousand Oaks-Ventura, CA Metropolitan Statistical Area as one of the most wealthy communities in the United States of America, as most people who call Oxnard home earn significantly higher than the median national income. With several stopping points from many different regional and long-haul transport providers, Oxnard serves as a popular destination for tourists, even if their visit is just a layover in transit. There is a large array of different wildlife communities within Oxnard, as the city boasts several different ecosystems, from dune-heavy beaches to sticky, swampy wetlands. The residents of Oxnard are no strangers to small earthquakes, as the city sits on an active tectonic plate and straddles the Oak Ridge Fault line. It's not uncommon when living in Oxnard to feel minor quakes which hit about 2-3 points on the Richter Scale.
Pacific Palisades is an affluent, waterfront neighborhood of Los Angeles which first began in 1911 as the home of a Western film factory and was later bought by the Southern California Methodist Episcopal Church to transform the land into a sort of religious municipality. Members of the church camped out of the land during the construction of homes, and Pacific Palisades had built 100 houses for its religious residents by the year 1925. Due to the heavy religious presence which spurred the construction of Pacific Palisades residential areas, there was a long-standing ban on drinking alcoholic beverages within the district. House of Lee, a Chinese restaurant in the neighborhood, was the only holder of a liquor license in town during this time of unofficial Prohibition.
Oxnard Moving Quote
Moving quotes are a great tool for determining approximately how much your move will cost, and they also protect you from less reputable moving companies. Unlicensed, or rogue, moving companies often submit the lowest bids in an effort to secure your business. But, once they have that foot in the door, they hold your items hostage until you pay the increased rates and hidden fees that were not a part of the estimate. Be wary of all offers that seem too good to be true. For a fair and accurate, free quote from Acclaimed Oxnard Movers, visit our home page and input your information into the quote generator. You can also call and speak directly with our sales team, who will provide you with a quote in minutes. Also, we offer free on-site estimates for all of our Oxnard customers. Our on-site includes a "not to exceed" quote, and protects you from all hidden costs and unexpected fees. Acclaimed is doing everything it can to simplify the relocation process, so get a quote today and we'll get you moving.