For the better part of a decade, one moving company has established itself as the premier residential and commercial relocation expert for the Hollywood Hills, that company is Acclaimed Hollywood Hills Movers. We have a wealth of experience in moving homes, offices, warehouses, apartments, retail facilities, and every other type of building and establishment that the community has to offer.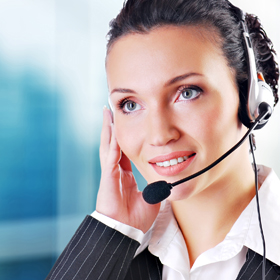 Acclaimed Movers is one of the best Professional Hollywood Hills Moving Companies!
    Finding a reliable and affordable moving company in the Hollywood Hills is no easy feat: there is the stress of trusting a group of strangers with all your worldly possessions, and also the fear that you may be getting ripped off. Acclaimed Hollywood Hills Movers understand there there is a nasty stereotype out there surrounding moving companies, and we strive to break free of this less-than-savory perception! With the many years in the moving business, we have a reputation of being both reliable and affordable movers that will handle your precious belongings with great care and responsibility. Get a moving quote today, totally free of charge, and we will instantly calculate your moving costs. Just fill the free moving quote form on the right  to start your Free Onsite Estimate.

Residential Hollywood Hills Local Movers
    We pledge to deliver the highest quality Hollywood Hills relocation service in the moving industry, guaranteed. Our strong team of well trained, professional Acclaimed Movers will handle your residential move with great care and precision. They will make sure each and every aspect of the move is taken care of with efficiency and attentiveness from start to finish. You won't have to worry about all the small things that are required to start a move, and we will ensure that our relocation consultants are with you to help at every step of the moving process. When you contact us, we'll take care of the heavy lifting for you. Our reputation and dedication to service guarantees that you can rest assured, our service is one of the best when it comes to customer satisfaction.

Commercial Movers in Hollywood Hills
    Acclaimed Movers has gained the trust of several different Hollywood Hills businesses over the years with our quality of service and dedication to the customer's needs. We carefully plan and execute every commercial move to ensure complete customer satisfaction from beginning to end. We understand that time is money, and that every hour spent in the moving process is time you're not able to keep your doors open to do business. At Acclaimed, we are committed to reducing our downtime and creating a swift, streamlined move for your home or office so that you can get back to business. All businesses who want a successful and stress-free move should come to us because of our track record with multiple businesses we have moved across the greater Los Angeles area.

Hollywood Hills Student Moving Services

    Each summer, tens of thousands of students flock to the Los Angeles area to begin the next chapter in their lives as students of higher education. With such a bustling atmosphere, fantastic schools and universities, and a year-round warm climate, it's no surprise that the need for a professional moving service for students is imperative. With our affordable Hollywood Hills moving rates and fast moving service, we are the preferred student moving services provider. The flexible moving options we provide and student moving discounts we offer have made us the best deal in the Hollywood Hills area for students of all types. Many students love and highly recommend our services because of how fast and easy it is to move when working with us. This is important because we know that students are always on a deadline so all their things must be in place before their studies begin.
Any relocation with Acclaimed Hollywood Hills Movers includes these options:
    ▪    Practical assistance throughout your relocation Our moving consultants will help you navigate through the confusion and stress of a relocation by helping to choose a moving day, gather the right materials, and select the services you need to have a smooth, stress-free move. Furthermore, they will assuage all concerns, and have answers for any questions that can arise. After our consultants get you started, our movers take over, making the labor-intensive process of moving look easy.
    ▪    Hollywood Hills long distance movers Our long distance movers handle both international and interstate relocations, meaning you're covered by our service and expertise no matter where you need to go. We provide assistance with any necessary documents, and our packing service is perfect for protecting your belongings.
    ▪    Hollywood Hills office movers We specialize in helping all types of businesses, focusing on making each relocation an efficient, speedy process. With our office movers, your company will lose as little business as is possible during the transition.
    ▪    Hollywood Hills auto movers Our auto movers offer you options as to how your vehicle is shipped, and with our closed-crate service your vehicle gets the most protection possible. We work with classic cars, daily drivers, even recreational vehicles, always using the same amount of precision and care.
    ▪    An environmentally sound relocation from beginning to end We start by providing you with an estimate and contract that are printed on soy-based paper with soy ink. Later, we transport your items in trucks that run on a bio-diesel fuel. These two small moves have significantly reduced our carbon footprint, and are just a small part of our efforts to preserve the planet.
    ▪    Storage space in our substantial storage facility, if needed Our beautiful storage facility uses round-the-clock video surveillance, and a temperature control system to protect belongings from outside elements such as bugs, mold, rust, and prying eyes. We store your items in vaults, meaning they are safe and sound. In the event that you no longer need our storage services, we will gladly coordinate a stress-free pickup experience so that you don't have to worry about a thing.

Hollywood Hills Moving Quote
    Once you're ready to make a move, the first and most crucial step in the process is obtaining a fair and accurate estimate of the total cost. For a free no-obligation quote from the Hollywood Hills experts at Acclaimed, our moving quote generator can be found throughout the site, or you can call (888) 668-3703 to speak directly with one of our outstanding moving consultants. Additionally, Acclaimed also offers free on-site estimates, which provide you with a "not to exceed" quote that protects you from hidden fees and unexpected costs. Our estimator comes right to your home or business to conduct a comprehensive evaluation of the moving services required, which makes the process of getting a quote effortless and streamlined. Our relocation consultants are available to give a consultation by phone or schedule your on-site estimate Monday through Friday during regular business hours. Acclaimed Movers and Storage is one of the best when it comes to taking care of moving your things from one place to another. Call or send us an email and our associates will be able to answer all the questions you have. At Acclaimed Movers, we provide the best moving service and storage service the city has to offer. Give us a call today, and we'll get you moving.