Acclaimed Los Angeles movers are professional and experienced in the moving process and can assist you with your local, long distance and international moves. "The City of Angels" as it's commonly known, Los Angeles is a bustling metropolis that produces a gross metropolitan product of around $700 billion each year. The city is synonymous with Hollywood and the entertainment industry, and is also a major player in the manufacturing industry, aerospace and technology industries, the fashion industry, and the tourism industry. Beyond the business world, there's an unbelievable selection of fine dining, extravagant shopping options, amazing night life, and an eclectic collection of breathe-taking neighborhoods.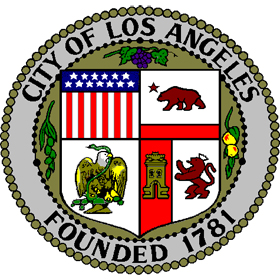 A coastal city, Los Angeles and the surrounding county has miles of gorgeous, sandy, beaches, including Santa Monica and its world famous pier. For the outdoor enthusiasts, the Santa Monica Mountains and Angeles National Forrest provide thousands of stunning hiking trails. Education in the city is provided by the Los Angeles Unified School District, which has over 800,000 students enrolled each year. There are also three public universities and dozens of private institutions within the city limits. Whether you come to Los Angeles for work, or pleasure, it's truly an incredible place to visit or settle down. If you're thinking about moving into, or out of, the area, hiring the right Los Angeles moving company is critical. You need someone with the right equipment, and highly skilled Los Angeles Movers. You need Acclaimed Movers and Storage.
Los Angeles Movers
or over a decade, Acclaimed has been the premier, full-service, residential and commercial moving company in the Los Angeles area; with additional experience relocating people across the country and around the world. Each of our Los Angeles movers has an expert knowledge of the city, its roadways, and how to work around any obstacles it can present to a move. Custom architecture and historic homes are common in the city, and our movers understand the care and concern required for protecting such delicate buildings. If you have bulky, valuable, or fragile items, our Los Angeles movers will use equipment like lifts, dollies, and carts to make sure those items stay in pristine condition. Should you have winding, tight, hill-side roads, our drivers can navigate a moving truck as close as humanly possible. We go the extra mile to make each Los Angeles move a great one, and it's reflected in our quality service from beginning to end.
As a full-service, fully comprehensive moving company, we can assist you through every step in the moving process; including with planning, preparations, and packing. Our packing service ensures the safe transportation of your belongings, while strengthening your boxes. Every one of our Los Angeles movers goes through an intense, innovative training program on how to properly wrap, pack, and move any item. This includes pianos, pool tables, artwork, antiques, custom furniture, office furniture, network servers, heavy equipment, and even automobiles. Moreover, our Los Angeles movers have a fleet of reliable, top-of-the-line trucks equipped with GPS, and use only industry-protection-standards setting packing materials. Should you need storage, we have an enormous, secure, storage facility, which is available for long-term and short-term storage. Our facility also features 24/7 video surveillance, and a state-of-the-art climate-control system that protects your belongings from elements like bugs, mold, and rust. We're dedicated to developing long, lasting relationships with each person we help, personalizing every move so that it is an effortless and enjoyable experience.
Los Angeles Moving Services
Acclaimed Los Angeles Movers and Storage's incredible full-service package includes:
Comprehensive guidance during the course of your relocation provided by Acclaimed's professional movers in Los Angeles. Each consultant is available by phone, during business hours, and by email, at all times, to answer questions and remove stresses. Our Los Angeles consultants will make your move easy and efficient.
Long distance moving. Our interstate moving services streamline the process of relocating to any state, province, or territory in North America. We'll also relocate you anywhere in the world.
office moving. Our commercial services are great for offices, warehouses, and retail facilities. We also have experience with restaurants, airports, hospitals, etc., helping your business make the transition to anywhere in the world.
A team of professional, clean-cut movers who are not only experts on the moving industry, but also on the city of Los Angeles. Our guys are company men who care about each and every move. Acclaimed Los Angeles movers work until the job is completed to your satisfaction.
An itemized, color-coded, labeled inventory of all pieces being moved. Our color based labeling system ensures that your move stays organized. The labels also make it easy for the movers to put your belongings in the right places, making unpacking an effortless process.
A complete pack of your belongings, which includes professional wrapping of each item using the industry's finest packing materials. Acclaimed uses only industrial strength packing paper, super-thick moving blankets, reinforced cardboard boxes, and custom, hand-crafted crates, to provide the ultimate protection for your stuff.
Complete disassembly and reassembly of large items; Pool tables, pianos, filing cabinets, cubicles, conference tables, desks, network servers, dining tables, beds, etc. We provide all of the tools, and we'll never lose any screws or loose parts.
Special crates for all fragile or high-end items, such as; antiques, artwork, sculptures, pool tables, pianos. Your Los Angeles movers craft custom crates out of wood or cardboard, so your valuables get the best protection possible.
Transportation is provided by our fleet of reliable, bio-diesel trucks, which are all equipped with GPS. The cutting-edge global positioning systems prevent our trucks from getting lost or stuck in traffic, as the drivers can find new routes at any time. The GPS also provides customers with updates on the progress of your move.
Storage space in our colossal, vault-based, storage facility. Our facility has round-the-clock surveillance, and a state-of-the-art climate-control system that protects belongings from all outside elements.
Moving can be a hassle. The task of packing your life up in boxes, making sure it gets safely across town (or even further), and unpacking it again are all elements of stress that can't be avoided. Sometimes, you are moving for a new job. Sometimes, to begin a new chapter of your life. Whatever the reason, the process of moving can sometimes put a bit of a damper on the excitement of starting over in a brand new place. However, that stress can be lightened with a skilled, committed team from Acclaimed Movers and Storage.

    Acclaimed Movers is the elite residential and commercial moving company in the United States. Each year, we conduct thousands of moves, which span from local jobs to long-distance, and even international moves. In addition to our residential moving services, we offer a wide range of commercial moving services such as office moving, art moving, and storage. Are you seeking a qualified, dedicated team of professionals to handle your move? Whether you're in need of a home move 20 minutes away or a car shipped to the other side of the planet, Acclaimed Movers can make this task a seamless experience for you. We know all the tips and tricks to making your move successful and anxiety-free, and will be there to help you get relocated every step of the way. Explore our website to find options for how Acclaimed Movers can provide top quality service that's right for you.
Los Angeles Moving Quote
The estimate for the total cost of a move is the most vital piece of any relocation, and it's usually the first step in the moving process. To get a free, no-obligation quote from the best movers in Los Angeles, Acclaimed Los Angeles Movers and Storage, click on the easy-to-use moving quote generator that can be found throughout our website; or call (888) 668-3703 to speak directly with a member of our courteous and knowledgeable sales team. Also, Acclaimed now offers our Los Angeles customers a free on-site estimate, which comes with a "not to exceed" quote to protect you from hidden fees and costs. Our expert estimator comes to your home or business to physically assess the move, making the process of getting a quote simple and effective.
Acclaimed Los Angeles Movers and Storage is committed to providing the most comprehensive and affordable moving services in Los Angeles. Our goal is to define professionalism, affordability, and reliability in the moving industry. We continue to evolve and expand in our efforts to meet and exceed the needs of the Los Angeles moving market, and we won't rest until each move has been perfected. When you're ready to move your home or business, make sure you get a quote from us. Acclaimed Movers and Storage, We'll get you moving.