With unparalleled experience working in the city, Acclaimed's Coachella movers are the go-to professionals for all Coachella relocations. As a fully comprehensive, full-service, luxury moving company, Acclaimed guides you through the relocation process and assists wherever necessary. With our cutting-edge equipment and equally advanced skills, you can rest assured that your move will get done right, no matter the size and scope.As a top-rate company on sites such as Google and Moving Authority, our goal is to develop long lasting relationships with each person we help. When you're ready to move into, or out of, the city, Acclaimed Coachella movers is the Coachella moving company for you.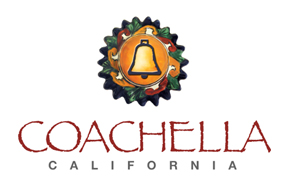 Coachella Movers
Every Acclaimed Coachella mover is an expert on the city and the moving industry. They also all participate in the company's innovative training program, which reinforces industry knowledge and ensures that each relocation specialist can properly wrap, pack, and move all household items. We don't allow workers who are not completely trained handle your things. We make sure all our workers are at tip top shape when it comes to moving knowledge. When we handle the packing for you, your items are sure to arrive in the same condition they left in, and we create custom crates for all fragile and valuable items. Moreover, our Coachella movers have a massive fleet of top-of-the-line trucks for transporting your items, and they pack up your belongings using the most advanced and safe packing materials available. If you need to store items, our Coachella movers have space available upon request for short-term and long-term periods. If you need long distance moving services, we can relocate you to anywhere in the world. If you have a special item like a pool table or piano, we have special services so that those items are moved safely and securely. Acclaimed Coachella movers go above and beyond to ensure that your move is an effortless and enjoyable experience.
When you move with the Acclaimed Coachella movers it includes these awesome services:
Service with a smile Our Coachella movers care about your move, and always show up ready to work. Our men are uniformed, company men, not day laborers, who understand all the nuances of the moving industry.
Organization and assistance Our Coachella movers and moving consultants are there for you through each part of the relocation, providing all the help you need. We inventory your items, label boxes, and keep the entire move running smoothly. We have all the tools necessary to complete your move start to finish so you won't have to worry about what is needed.
Preparation and packing help Our packing service offers unequalled protection for your stuff, and we use only industry-protection-standards setting packing materials. We make sure all your items are stored properly during a move and while they are in storage. This way, none of your items will get damaged in our hands.
Environmentally safe transportation Because our trucks use a bio-diesel fuel, they leave a very minimal carbon footprint. Additionally, they are all equipped with GPS for advanced tracking of shipments. This is so none of your items get lost in the shipping process. We know where your things are when they are the road to your new location.
The name "Coachella" is synonymous in the lingo of today's young people for its infamous music and arts festival, which is held every year in April and always beckons some of the leading names in popular culture to perform. Aside from this staple of culture here in the Coachella Valley, the city of Coachella can boast incredible spikes in population. Incorporated as a city in California in 1946, the "City of Eternal Sunshine" as it is colloquially called had only one thousand residents. According to the 2010 census results, the city of Coachella had ballooned to a sprawling city of 40,704.

Due to its close proximity to Mexico, there are three distinct cultural festivals celebrated each year in the city of Coachella: Cinco de Mayo on 05 May, 16 de Septiembre Fiestas Patrias, and 12 de Diciembre in celebration of the Virgin Mary. In addition to these, the Coachella Valley boasts several different points of interest, such as Joshua Tree National Park, the Living Desert Zoo and Gardens, Palm Springs Aerial Tramway, and San Jacinto Mountain.

If you are looking to move your home or office (or both!) to this city on the rise, let Acclaimed Movers and Storage take care of all the heavy lifting.
Iowa-born Jason L. Rector was the first known resident of what is now known as the city of Coachella, California. Rector began his adult life working for the United States Postal Service, then made a career out of farming and, later on, real estate. In the late 1800s, Rector was working for the Southern Pacific Railroad Company by compiling and prepping wood from the undeveloped Coachella Valley for use by the railroad for rail line production. This small inhabited area came to be known by word-of-mouth as "Woodspur," due to Rector's line of work. Population began accumulating in the area when Rector and his brother-in-law discovered an a water supply to the east of present-day Indio. This uncovering of artesian water led to the formation of a community which was originally slated by Rector to be called "Conchilla," Spanish for "little shells" but was misprinted as "Coachella," and the name stuck.
Today, it is estimated that some 43,000 residents live in the city of Coachella. It is one of the premier cities in Riverside County, with a popularity that lends its name to the entire valley in which it's situated. There are several options for recreation including the many designated areas in the community and well-maintained parks: Veterans Memorial Park (which offers an annual 5K road race and pancake breakfast), Bagdouma Park (featuring tennis courts, a swimming pool, boxing club and community center), and Rancho De Oro Park (which is the home of Coachella's Movies in the Park series).
Coachella Moving Quote
The first thing you will do when you begin the moving process is obtain moving quotes from multiple companies. You want to get as many as you can, so that you can compare and contrast the various price and service options. To get a free, no obligation quote from the Acclaimed Coachella movers, click on our easy-to-use quote generator or give us a call. You can also schedule a free, on-site estimate, which comes with a "not to exceed" quote. Our estimator comes to your door, making the process of getting a moving quote painless. Get a quote today, and we'll get you moving. You can give us a call at our number or send us an email and we can answer any of your questions right away. Our associates will be on the line Monday through Friday during regular business hours to answer any questions you may have regarding moving and storage. Acclaimed Coachella Movers and Storage is the best when it comes to all your moving needs, so contact us today to start on your next move.