In the past ten years, one company has established itself as the premier, residential and commercial moving company for the city of San Jacinto, Acclaimed San Jacinto Movers. There's not a single type of building that Acclaimed has not moved, performing all manner of relocations throughout the city. We are a fully comprehensive, full-service moving company that focuses on creating lasting relationships with each person we help, through providing a luxury experience.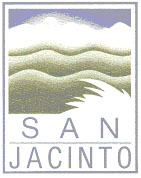 How far you're going, what you're moving, these things don't matter as we have solutions for all of your moving related needs. When you move with Acclaimed, you get the peace of mind of knowing that your belongings are in the hands of people who care about you and your move. If you're ready to make a move, make sure you choose the company that got the coveted "A" rating from the Better Business Bureau, Acclaimed San Jacinto Movers.
San Jacinto Movers
Acclaimed is quickly becoming synonymous with reliability, affordability, and efficiency in the moving industry because we have the best San Jacinto movers. Not only are they experienced, having been in the moving business for years, but they also go through are comprehensive training program, which ensures that they can pack and move all types of items. Moreover, we equip the team with cutting-edge tools like piano tilters and lifts, as well as, top-of-the-line packing materials like super-thick moving blankets, and industrial strength packing paper. Our skills and tools are put to use with our packing service, which includes custom crating for all unique or delicate items, as well as, disassembly and reassembly of your large items. After packing, your items travel in Acclaimed's state-of-the-art fleet of trucks equipped with GPS. Each truck runs on an eco-friendly bio-diesel fuel, and meets all of California's regulations and rules regarding trucks. When it's time for you to make a move, Acclaimed San Jacinto movers will make sure your move is an incredible, enjoyable experience.
Every Acclaimed San Jacinto Movers relocation includes:
Guidance from San Jacinto moving consultants We understand that moving is stressful, and even overwhelming, and that's why our moving consultants guide you through the pre-move process, helping make tough decisions easier. They will help with gathering materials, picking services, even choosing dates.
A customized inventory and full pack of all items Our San Jacinto movers will create a detailed list of every item making the move, and then they will carefully pack all of those items into boxes or onto the truck. Once the boxes are packed, the movers will use our inventory to label each box. With our inventory and packing service, your entire move stays organized, and your items are sure to travel safely.
Any moving service you may need In addition to our local movers, we have long distance movers, office movers, and car movers who are experts in their respected fields. Our long distance movers will help you make a transition to anywhere in the world, while our office movers can help with the relocation of nearly any type of business. If you have an automobile, you have choices as to how your vehicle travels, including closed-crate transportation, the safest method for moving a vehicle.
An environmentally safe relocation We use contracts that are printed on soy-based paper, with a soy ink. Additionally, we fill up all of our trucks with bio-diesel fuel, which has dramatically reduced the negative impact of our emissions. Acclaimed continues to adapt and make moves to preserve the environment we all love.
The first inhabitants of present-day San Jacinto, California, were a Native American tribe known by Spanish explorers as The Luiseño. In their native tongue, the Luiseño called themselves Payomkowishum, which translates in English to "People of the West." The settlements of these early people sat as far inland as thirty miles, and were first discovered by Spanish explorers in the 1500s. These Spanish explorers called the Native Americans Luiseño for their closeness to what was later known as the Mission San Luís Rey de Francia, which was a prominent Spanish mission in the area. This area was part of the Rancho San Jacinto Viejo land grant from Mexico in 1842, granted to José Antonio Estudillo, whose family then sold the land to American farmers. Four decades later, an official plan for the community of San Jacinto was mapped out in 1883, and it was officially incorporated in 1888, making San Jacinto one of the longest-standing American cities in its region. Today, almost 50,00 people consider San Jacinto their home, according to a 2015 census estimate. Many tourists come to the area for its military spotlight, including the Veterans Memorial in Druding Park which honors the fallen soldiers in all five of the branches of the US Armed Forces.
San Jacinto Moving Quote
The importance of the moving quote goes beyond just finding out how much you will likely pay for your move. The moving quote also allows you to determine what companies are "rogue" movers, and which ones aren't. Signs that you may be working with a rogue mover include, estimates that are extraordinarily low, fees for on-site estimates, no on-site estimates at all, and a promise of no fuel or driving charges. The process of obtaining an estimate will allow you to check on all of these things, and if you feel like you may be with a rogue mover, be sure to check out their history with the California Public Utilities Commission, which regulates the local moving industry. For a free, no-obligation quote from the licensed, insured professionals at Acclaimed San Jacinto Movers, be sure to tryout the online moving quote generator on our website or give us a call. Our sales representatives are available six days a week, and can get you a quote in minutes. Also, we would love to set you up with a free on-site estimate. We'll send our expert estimator to your home or business, have them evaluate the move, and then present you with a quote that protects you from unexpected fees and costs. Relocating has never been easier, so get a quote today and we'll get you moving.