Anytime Panorama City is in need of expert movers the city calls on the most trusted residential and commercial moving company in the area, Acclaimed Panorama City Movers. After more than a decade of moving in the area, Acclaimed has fully comprehensive services that are designed to suit the needs of the community. We provide a luxury service that includes assistance with planning and preparations, as well as, the use of the industry's finest and most durable packing materials and equipment.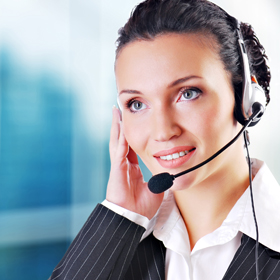 In addition to our prowess with local moves, we also perform long distance moves and even vehicle moves. In recognition of our continued success, Google has ranked us as a 4 and a 1/2 star company.
Panorama City Movers
Our relocation specialists are the heart and soul of our company, and they make it possible for us to provide a luxury experience with every move. That's why we supply our Panorama City movers with the industry's best equipment and packing materials. Moreover, we put each member of the team through arduous training, which guarantees that they can properly pack and move anything. With our full-pack service, all small items are correctly packed into boxes and padded, all large items are disassembled and wrapped, and all specialty items like flat-screen TV's and artwork are crated in hand-crafted moving crates. We transport your belongings in our fleet of state-of-the-art trucks, which are all equipped with GPS for easy navigation and tracking of shipments. In addition, our trucks run on bio-diesel fuel, and are cleaned after every move. Our job is to take care of the logistics and heavy lifting, so that your move becomes an effortless and enjoyable experience. When you're ready to move, Acclaimed Panorama City Movers is ready to make life easy.
A full-service move with Acclaimed Panorama City Movers will always include:
A complete inventory Our Panorama City movers do a walk-through before the move, and create a detailed inventory of exactly what's being moved. This allows them to organize the relocation with color-coded labels. Our inventory also makes it easy to track down items that may have been misplace or lost.
A full-pack Using our superior skills and equipment, we properly fill all boxes, wrap and load all large furniture, and build custom crates for all specialty items. If you have furniture that requires disassembly and reassembly, we have the skills and tools to do that, and will make certain that we don't lose any small parts or pieces.
A team of dedicated movers When our Panorama City movers start your move, they don't stop until the process is completely finished. Not only are these the most experience movers in the business, but they're also the most dedicated, and they care about you and your stuff. Always expect service with a smile from our Panorama City movers.
A "green" move Our colossal fleet of trucks runs on a sustainable bio-diesel fuel, which has significantly reduced the effect of our emissions. We also use contracts that are printed on soy-based paper with a soy ink, another small move towards a completely sustainable work environment. Acclaimed is aggressively evolving in an effort to have a positive impact on the environment.
Renowned as the first planned community in the San Fernando Valley following a switch from a rural economy heavily reliant on agriculture, Panorama City has grown to a bustling neighborhood which almost 70,000 people consider home. Over half of Panorama City's residents are foreign-born, which is a figure higher than that of Los Angeles proper. Additionally, most of the population is on the younger side, with the median age sitting at just 30.1 years. There as several places to hang out and socialize both indoors and outside: the Panorama Recreation Center, which features a baseball diamond, well-lit outdoor basketball court, lighted tennis courts, indoor gymnasium, a children's play area, an auditorium, and several other leisure activities. The Sepulveda Recreation Center is in the town of Panorama City, and it boasts two indoor gyms, tennis and basketball courts, a baseball diamond, and an outdoor pool for use when temperatures permit.
Panorama City Moving Quote
Use your moving quote as a doorway into the inner-workings of the moving companies you are interested in using. If the quote is extraordinarily low, it may be a result of the company not being licensed and insured, or even being a rogue mover. If the quote is extremely high, it may be the result of a company over-valuing its services or they're not interested in your business. If you choose a company based solely on the quote you receive, make sure it's a quote that will cover the costs incurred by the moving company, so that you don't end up paying more than you expect. For a reasonable quote from the experts at Acclaimed Panorama City Movers, try the moving quote generator located throughout our website, or give us a call and speak directly with a member of our sales team. Also, we now offer free on-site estimates, which come with a "not to exceed" quote for your move. We offer the "not to exceed" quote because our estimator personally assesses the move, giving us and you an accurate idea of what it will cost. Whether you're going across the street, or across the world, Acclaimed Panorama City will make it a simple, efficient process. Get a quote today, and we'll get you moving.