Originally crafted from a vineyard in the 1860's, the unincorporated area known as Altadena, in Los Angeles County, California, is a quaint city-like locale featuring historic roots and small town sensibilities. Minutes from downtown Los Angeles and the beach, Altadena removes you from the chaos of the city while still allowing you to jump back in at a moment's notice. Altadena is a great place for new families to live in. The environment is friendly and safe and there are many things to do in this city. There are many parks and attractions for the whole family to enjoy. The city has a wide selection of restaurants and shops making it easy for inhabitants of the city to get their needs satisfied. Our moving company is one of the best in this city and has the respect of all the customers that have been moved by us. Acclaimed Altadena Movers always brings the best to our customers who are looking to move.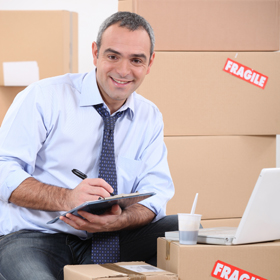 Altadena Movers
Whether you want quiet starlight filled nights while walking unpaved sidewalks, sunny days on sandy beaches, or easy access to shopping and fine dining, Altadena is the perfect place. If you're thinking about moving to, or from, Altadena, Acclaimed Altadena Movers and Storage is here to help.
Acclaimed is a fully comprehensive, full-service, luxury long distance moving company, and our unwavering commitment to customer service and efficiency has helped us earn a 5 star rating with Moving Authority and even a 4 and 1/2 star rating on Google. We maintain a fleet of top-of-the-line trucks which run on a bio-diesel fuel in order to reduce our carbon footprint in a rapidly-polluted world. Additionally, our trucks are equipped with global positioning systems (or GPS), which not only give our drivers the most accurate, concise routes possible, but allow our company (as well as customers) to know where all items are at any given moment. This makes sure your items are never lost during the shipment process.

Moreover, each of our movers receives in-depth training on how to properly wrap, pack, and move any item. Pool tables, pianos, artwork, automobiles, network servers, office furniture, you name it; we can and will move it all. At Acclaimed, we take your business seriously and ensure that each and every one of our moving specialists exceeds the industry standards. Our professional packing service ensures the safe transportation of your belongings, and also fortifies your boxes, allowing them to withstand greater external pressure. If you are downsizing or need storage space for any reason, Acclaimed has an enormous, climate-controlled, secure, storage facility; featuring 24 hour surveillance and a temperature control system that protects belongings from pests, mold, rust and the Southern California sun.
Acclaimed is, hands down, the best moving company in Altadena. With years of experience moving in the area, our relocation specialists can handle any curveball a move may incur. Our highly trained team has an extraordinary understanding of how to, safely and securely, wrap and pack any type of item. Along with their skills, our team at Acclaimed also has the best trucks and equipment in the moving business. Cars, boats, boxes, or bags, the Acclaimed Altadena Movers can and will move it all.
As a comprehensive Altadena moving company, no move is too big or too small. Commercial, residential, local, national, international, Acclaimed is equipped to handle any kind of relocation. From packing to storage, we assist you every step of the way, ensuring that your move is successful. Our Moving Consultants also guide each move on an individual, client-by-client, basis in order to personalize everything and develop lasting relationships with the people we help. Your move is important to us, and at Acclaimed our goal is to make your relocation as enjoyable, and above all, relaxing an experience as possible. So whatever type of move you are going to have, you can bet that we can take care of it.
What will your move be like? At a date and time of your choosing, an Acclaimed truck and relocation team will arrive at your door. They will work with you to create a piece-by-piece inventory of every item that is to be moved. Next, they will carefully wrap, pack, and then load all of those items into the truck. Upon completion, your belongings will begin the journey to their new address, unless there is a stop off time, at which point they will be stored in our climate controlled, secure storage facility. 24 hour surveillance, and a temperature control system that prevents wear, rust, and fading, provides you with the peace of mind that your belongings are safe. Also, during business hours, our courteous and friendly staff is available by phone and email to update you on the status of your effects.
With Acclaimed Aladena Movers and Storage, you get top flight service at affordable rates, with the safety and security of knowing your belongings are taken care of. We are Altadena's commercial and residential moving experts, so call us today to set up a free no-obligation quote and we'll get you moving (888) 668-3703.
Do you want full service Altadena movers in California? Call for free estimate 888-668-3703. You can give us a call or send us an email through our website and our associates can answer any questions you may have regarding moving and storage. Our associates will be available Monday through Friday during regular business hours to answer any of your questions. Acclaimed Movers and Storage is the number one moving and storage company and will always work to satisfy its customers. Choose Acclaimed Movers and Storage today!