Acclaimed Santa Monica Movers has served the beautiful, vibrant beachfront community of Santa Monica for over ten years, providing luxury residential and commercial moving services. As a fully comprehensive, full-service moving company, Acclaimed handles more than just the heavy lifting. From the very first contact with one of our qualified and skilled relocation consultants, Acclaimed is with you every step of the way: assisting with logistics and preparations of your move, executing the actual move in a streamlined and efficient fashion, and making the unpacking easy for you. We make it a priority to do business in a way that creates a personalized moving experience for each and every one of our customers.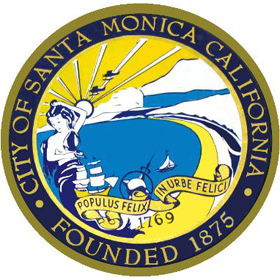 Acclaimed utilizes a team assembled with the industry's most skilled and experienced movers, and supplies that team with the most advanced relocation materials in the industry. We regularly move people across town, across the country, and across the world, making the entire process of moving effortless and even enjoyable for the customer. As a testament to our continued success and hard work, the Better Business Bureau has awarded us its coveted "A" rating. When you're ready to move to or from the Santa Monica area, Acclaimed Santa Monica Movers is ready to streamline and sizing the whole experience.
Santa Monica Movers
Each member of the Acclaimed team is a key cog in the machine, which is why we regularly put our Santa Monica movers through an arduous, intricate training program. Our training guarantees that they can properly wrap, pack, and move literally any item you have. Moreover, we make sure that our relocation specialists have top-of-the-line tools at their disposal, including lifts, dollies, piano tilters, extra-strong boxes, and ultra-thick moving blankets. With our packing service, your boxes are strengthened and reinforced by our techniques, all large furniture is properly wrapped and broken down, and all specialty items are protected by hand-crafted moving crates. When we transport your items, we do so in state-of-the-art trucks from the massive Acclaimed fleet. Each of our trucks is equipped with a GPS so that our drivers never get lost, and we also clean and maintain them daily. We go above and beyond to provide a premium, luxury moving experience that will make you a lifelong customer. If it's time to make a move, then it's time to call Acclaimed Santa Monica Movers.
A full-service move with Acclaimed Santa Monica Movers includes:
A consolidated, organized relocation As a comprehensive, luxury moving company, we assist you with every part of your move. That means our consultants work with you through the entire planning and preparations phase, and then our Santa Monica movers take over and handle the manual labor portion. We have moving solutions for all of your moving needs, and the nation is starting to take notice to our

united storage

assistance.
Santa Monica's best movers Our moving team has years of experience in the industry, but they've also been with us for years, as we don't hire any temporary laborers. We believe that continuity and team work accentuate our skills and help us provide you with a quality experience. Every move with our Santa Monica movers will include service with a smile, as well as, an unparalleled work ethic.
An efficient, environmentally friendly relocation Every truck in the Acclaimed fleet runs on a sustainable bio-diesel fuel, which has had a significant impact on our carbon footprint. We've also recently made the move to soy based paper for all of our contracts, as well as, soy based ink. We're committed to protecting the environment that we all love and enjoy even storage santa monica. U

nit sizes range on your needs but our facilities can manager the largest of jobs.



Santa Monica Moving Quote
The three main methods for obtaining a moving quote are, online, over-the-phone, and in-person. The online and over-the-phone moving quotes are convenient and quick, though they only provide a rough estimation of the total cost. In-person quotes, often called on-sites, provide you with an accurate estimate of the costs, because an expert evaluates the move in person. To get a free, no-obligation quote from Santa Monica's most trusted moving company, Acclaimed Santa Monica Movers, head to our website and input your information into the moving quote generator on our homepage. Or, pick up the phone and give us a call, our sales representatives are available six days a week during business hours to get you a quote. Additionally, we offer free on-site estimates for all of our Santa Monica customers. Our on-site estimator will come to you, assess the move, and then present you with a "not to exceed" quote price. Our on-site estimate is the most accurate moving quote you can get, and will protect you from unexpected or overlooked costs and fees. Acclaimed Santa Monica movers has made it easier than ever to move to or from the beach, so get a quote today and we'll get you moving. 
When you're ready to obtain a free, no-obligation quote from Acclaimed Santa Monica Movers, feel free to try out the easy-to-use, online moving quote generator on our homepage. Also, we have our moving consultants available six days a week who can get you a quote in minutes over-the-phone. Moreover, we offer free on-site estimates for all of our Santa Monica customers. With the Acclaimed on-site, our estimator physically assesses the move with a comprehensive evaluation of the services you require so that you can get a "not to exceed" quote price. Our on-site service protects you from overlooked fees and unexpected costs. When you move with Acclaimed Santa Monica Movers, you're sure to have an effortless and enjoyable experience. Get a quote today, and we'll get you moving.