When the affluent, breathe-taking community in the Pacific Palisades needs luxury moving services, the first choice is always Acclaimed Pacific Palisades Movers. For the past decade Acclaimed has developed its services around the needs of the local moving market, and we understand how to work in even the most delicate environments.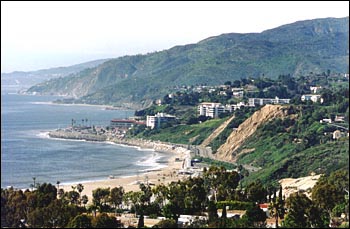 Because we have the industry's most experience and skilled movers, every move we perform is a top quality experience. Our fully comprehensive services allow us to move you across town, across the United States, or even across the world with relative ease. When it's time for you to move into or out of the area, it's time for Acclaimed Pacific Palisades Movers to take care of the heavy lifting.
Pacific Palisades Movers
Acclaimed understands that our movers are the key to providing a luxury moving experience, which is why we put each Pacific Palisades mover through arduous training. Our training course perfects their packing and moving skills, ensuring that they can properly move any item. Furthermore, we supply our movers with state-of-the-art equipment and materials, including piano tilters, lifts, dollies, reinforced boxes, and super-thick moving blankets. With our tools and experience, our packing service ensures the safe transportation of your belongings, fortifies your boxes for the transition, and includes customizable protection for your delicate, fragile, and valuable items. All transportation of your belongings is conducted by our fleet of top-of-the-line trucks equipped with GPS. Each of our trucks runs on an environmentally friendly bio-diesel fuel, and they are all cleaned and maintained on a regular basis. We've removed the stress from an often trying experience, allowing you to turn your attention to more important matters. If you're ready to move today, Acclaimed Pacific Palisades Movers is ready to help.
For every move in the Pacific Palisades, Acclaimed includes these unparalleled options:
Moving consultants for guidance and coordination We assign an expert consultant to your relocation, who is tasked with helping you find the perfect moving date, choose the right materials, and select the services that suit your move. Our moving consultants take care of the logistics, making your move a smooth, effortless process.
The hardest working, most dedicated movers Our Pacific Palisades movers have unequalled experience and skills, meaning your items are always in good hands. Our team is also courteous, and they care about making your move an easy and enjoyable process. Service with a smile is standard procedure, and our movers will work tirelessly until your move is completed.
An eco-friendly relocation We use soy-based paper and soy ink for all of our contracts, and fuel up all of our trucks with bio-diesel, two moves that have substantially reduced our carbon footprint. We believe in protecting the world we live in, and that's why we'll continue to push for a more sustainable workplace.
Any service you need We offer long distance moving, office moving, and vehicle moving services in addition to our outstanding local services. Our long distance services are perfect for those people moving cross-country or even internationally. Our office movers work with speed and efficiency, and can even handle warehouses, restaurants, retail facilities, and other businesses in addition to offices. With our vehicle moving service, you have options has to how your automobile travels, providing you the flexibility you need.
Pacific Palisades Moving Quote
The key to moving quotes is gathering as many as possible, so that you can create competition between the companies vying for the opportunity to perform your move. That competition will get you the best rate for the best services, and will allow you to pick a company that you feel comfortable working with. For a free, no-obligation quote from the Palisade's most trusted moving company, Acclaimed Pacific Palisades Movers, enter your information into our online quote generator located throughout our website, or call and speak to one of our sales representatives. Additionally, we would love to schedule you a free on-site estimate, which includes a "not to exceed" quote. We send our local estimator to your home or business, where your move is calculated by an expert who then provides you with a fair and accurate moving quote. You can trust that your move will be a successful, luxurious experience with Acclaimed Pacific Palisades Movers. Get a quote today, and we'll get you moving.