Agua Dulce, or "Sweet Water," as its name is literally translated from Spanish, was the site for Mel Brooks' hugely successful comedy film, Blazing Saddles. This quaint and quiet city, nestled between the Angeles National Forest and Castaic Lake State Park in the Sierra Pelona Valley, is removed from the chaos and calamity of Los Angeles; while still close enough to enjoy all of its amenities, including the beach and Hollywood Boulevard.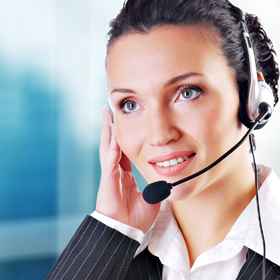 Vasquez Rocks, the former hiding place of infamous California bandit Tiburcio Vasquez, highlights the many awe-inspiring natural landmarks around Agua Dulce. The town has preserved its historical roots; with the local hardware store, restaurants, and shops maintaining an Old West feel even today. Be it for business or pleasure, Agua Dulce is an unbelievable place to spend some time. When you're relocating to or from the city, it's crucial to hire the right Agua Dulce movers to get the job done efficiently and effectively. With over ten years of dedicated, unparalleled service and experience, Acclaimed Agua Dulce Movers and Storage is the perfect moving company for you.
Agua Dulce Movers
    Acclaimed Agua Dulce Movers and Storage has a wealth of experience performing commercial and residential relocations in, and around, Agua Dulce. Whether it's a custom home, ranch, office, retail facility, warehouse, or storage unit; they have the knowledge and equipment to successfully move it. Secluded locations with winding mountain roads are not a problem, as these Agua Dulce movers know every inch of their trucks and how to maneuver them with precision and ease. High-end furniture or farm equipment, is also not a problem, as our qualified team members have previously handled all types. Additionally, Acclaimed Agua Dulce movers understand how important, stressful, and overwhelming each transition can be, and we work tirelessly to make every single move a relaxing and enjoyable experience for our customers. As an "5 Stars" rated company with Moving Authority and a renowned industry leader in customer service, Acclaimed can lay claim to the title "The Best Agua Dulce Moving Company."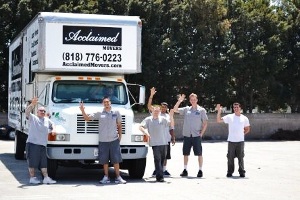 Acclaimed is a full-service, fully comprehensive, luxury moving company, meaning we help you navigate through every step of the process, including extra steps like planning and packing. Our professional packing service ensures to strengthen your boxes, which allows your personal items to remain safe while the boxes withstand external pressure throughout the transition. Here at Acclaimed, we have developed an in-depth training course which helps our all of our relocation specialists garner the skills we deem necessary to provide you the top level of service we require. All of our Agua Dulce movers must graduate from this extensive training in how to properly wrap, pack, and move any item. This includes, but is not limited to: artwork, antiques, sculptures, pianos, pool tables, classic cars, office furniture, dining tables, even boats.
Furthermore, our Agua Dulce Movers maintain a fleet of top-of-the-line trucks equipped with GPS, and utilize the industry's strongest and safest packing materials. In the event that you're moving to a smaller place or you need storage for any reason, we have space available in our massive, climate-controlled, secure storage facility, which features 24 hour video surveillance and a state-of-the-art temperature control system that keeps out pests, mold, and rust. At Acclaimed Agua Dulce Movers and Storage, we go above and beyond to make each move an effortless and enjoyable experience. You can trust our Agua Dulce Movers to get your move done efficiently and effectively.
Agua Dulce Moving Services
Acclaimed Agua Dulce Movers and Storage's unmatched service includes:   
    ▪    Practical assistance throughout your relocation Our moving consultants will help you navigate through the confusion and stress of a relocation by helping to choose a moving day, gather the right materials, and select the services you need to have a smooth, stress-free move. Furthermore, they will assuage all concerns, and have answers for any questions that can arise. After our consultants get you started, our movers take over, making the labor-intensive process of moving look easy.
    ▪    A team expert movers who also happen to be experts on Agua Dulce Our Agua Dulce movers are clean-cut, professional, company men who are trained to provide top quality service and who know the ins and outs of the moving process. Our skilled, competent team of relocation specialists understand the care and concern that your relocation requires and deserves, and are committed to giving you the most luxurious, stress-free moving experience possible.
    ▪    An inventory of all items Our Agua Dulce Movers work closely with you to make sure that every item that's being moved gets inventoried. Our inventory allows us to keep track of everything, and allows us to correctly label your boxes. By using our custom inventory and labeling system, your move stays organized and on track, no matter the distance or destination. We utilize a comprehensive, color-coded system which is an instrumental part of preventing losses during the relocation process, and simplifies the unpacking process for our customers. Gone are the days of fishing around through stacks of boxes to find one little thing. With this method, you know right where your things are at any given moment.
    ▪    A full wrap and pack of your belongings This includes the use of industry leading packing materials: industrial strength packing paper, ultra-thick moving blankets, reinforced boxes, and custom-built crates. The highlight of this option is the proper packing job, which ensures that safety and security of every item packed.
    ▪    Professional disassembly and assembly All large furniture, including beds, wardrobes, couches, desks, pool tables, and pianos require special care in order to maintain pristine status. Our team of relocation specialists are pros at breaking down furniture at Point A and reassembling it with precision at Point B. Also, we are skilled in the area of proper transportation of high-end belongings like artwork, sculptures, pool tables, and pianos.
    ▪   Transportation provided by a fleet of new, environmentally-friendly trucks. Our relocation specialists operate our growing fleet of new, top-of-the-line, eco-friendly trucks. These trucks run on a bio-diesel fuel, which drastically reduce our carbon footprint and are gentle to the environment. Additionally, all of our trucks feature global positioning systems (or GPS), which provide a two-fold benefit: our drivers can circumvent traffic and find the most effective route every single time (which saves you times and money), and the GPS can provide quick and accurate tracking reports, allowing Acclaimed to pin-point the location of your belongings during the relocation.
    ▪   Storage space in our substantial storage facility, if needed Our beautiful storage facility uses round-the-clock video surveillance, and a temperature control system to protect belongings from outside elements such as bugs, mold, rust, and prying eyes. We store your items in vaults, meaning they are safe and sound. In the event that you no longer need our storage services, we will gladly coordinate a stress-free pickup experience so that you don't have to worry about a thing.
Agua Dulce Moving – Movers Quote
Obtaining an accurate moving quote is the first and most important step in the relocation process. You can obtain a free, no-obligation quote for Acclaimed Agua Dulce Movers and Storage online, at www.Acclaimedmovers.com, or free of charge over the phone at (888) 668-3703. Acclaimed also offers free on-site estimates, which is the recommended method due to its unmatchable accuracy. An on-site estimator comes to your home or business to conduct a comprehensive assessment of the type of move you're planning and the services required. You will receive a "Not to Exceed" quote in writing, which protects the customer from rising fees and provides the most accurate estimates possible. Acclaimed is committed to making the process of getting an accurate quote effortless in hopes to simplify the entire hurdle of relocation.

    Acclaimed Agua Dulce Movers and Storage offers the industry's best service at the most affordable rates. Their goal is simply to redefine professionalism and reliability in the moving industry. Acclaimed continues to aggressively evolve and improve with each relocation their movers perform. That commitment to excellence has helped Acclaimed become the foremost Agua Dulce moving company. When choosing Agua Dulce movers, be sure to check out Acclaimed Movers and Storage, We'll get you moving.