The affluent, and incredible city of Manhattan Beach demands excellence at every turn, and that is no different when the community needs luxury residential and commercial moving services. That's why the city turns to Acclaimed Manhattan Beach Movers, the fully comprehensive, full-service, luxury moving company with over a decade of experience relocating homes and businesses in the area.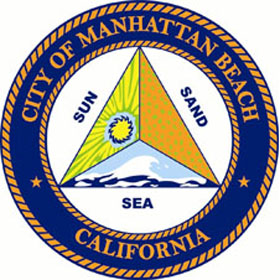 Acclaimed has aggressively adapted its services to meet the needs and demands of an ever-evolving Manhattan Beach moving market. We also understand the care and precision required for working in the custom homes and tight spaces that are commonplace in the area. Our dedication to excellence, along with superior skills and equipment, and our extensive 11 years of experience has earned Acclaimed five stars on Moving Authority's list of reputable moves as well as a 4 and a 1/2 star rating on Google. When you need to move to or from the city, you need Acclaimed Manhattan Beach Movers.
Manhattan Beach Movers
To make certain that every relocation with Acclaimed Manhattan Beach Movers is the luxury experience that you've come to expect, we supply all of our relocation specialists with most advanced packing materials and tools that the industry has to offer. Whether it's reinforced boxes, super-thick moving blankets, or state-of-the-art lifts and dollies, our Manhattan Beach movers have the very best supplies. We also put our Manhattan Beach movers through an innovative, arduous training program that ensures each of them can properly wrap, pack, and move literally anything. Our luxury packing service ensures the safe transportation of your belongings, while strengthening boxes, and includes hand-made crates for all artwork, antiques, pool tables, pianos, flat-screen TV's, electronics and other delicate or valuable items. Moreover, all transportation is conducted by Acclaimed's own fleet of reliable, top-of-the-line trucks equipped with GPS. We've got the tools and knowhow to take care of the heavy lifting, allowing you to have an effortless and enjoyable move. If you're ready to move, Acclaimed Manhattan Beach Movers is ready to help.
Acclaimed Manhattan Beach Movers includes these unparalleled options in every full-service relocation:
Comprehensive guidance throughout your relocation Our Manhattan Beach moving consultants assist you in choosing the perfect date and time for your move, finding services that suit your needs, and gathering the appropriate materials. The consultant's goal is to have answers for all of your questions.
Pre-move coordination and organization Our Manhattan Beach movers work with you to create an inventory of every item being moved. From there we will pack up all of the inventoried items and then mark the boxes using color-coded labels. Our system keeps your entire move organized and makes the unpacking process a breeze.
An expert team of relocation specialists All of our Manhattan Beach movers are company men, clean-cut professionals who have spent years working in the industry. Our team provides service with a smile, and works tirelessly until the job is done.
Customizable services designed for you We offer a variety of services, and you can pick and choose what works best for your move. If you're going to be moving a great distance, we handle long distance moving Should you need to move your business, office moving is one of our specialties. If you have an automobile, be it a classic or just a daily driver, we provide you with options as to how your vehicle is shipped.
Bio-diesel transportation and a green work environment We have converted all of the trucks in our massive fleet to an eco-friendly bio-diesel fuel, which has significantly reduced our carbon footprint. We have also switched our contracts over to soy based paper with a soy based ink, because we believe in doing our part for a better tomorrow.
Along with the cities of Redondo Beach and Hermosa Beach, Manhattan Beach is one of the three Beach Cities which comprise South Bay, California. Manhattan Beach is known for the enormous sand dunes over which the city was built, keeping one dune open to the public at Sand Dune Park. Visitors and locals are drawn the Manhattan Beach for its bustling beach volleyball communities as well as its tight-knit surfing scene, and the city was named by CNN Money in 2011 as the number one on the list of "2011's Best Places for the Rich and Single." As a testament to its gorgeous scenery, Manhattan Beach is commonly called "The Pearl of South Bay."

    In addition to the gorgeous Pacific shoreline, Manhattan Beach offers a huge assortment of parks and recreation services to all its residents and guests. The goal in Manhattan Beach is to make sure that the active lifestyle is within arms reach, which thereby improves quality of life for everyone in the area. Manhattan Beach is committed to providing resources such as batting cages, basketball courts, tennis courts, public parks, and two different community centers.
Manhattan Beach Moving Quote
As you prepare for your move, the first thing you will do is gather moving quotes from the various companies available to you. While going through the quotes, remember that you will get what you pay for. If you want a top quality service, you should be wary of any low estimates that seem too good to be true, as they probably are. Be sure to get a free, no-obligation quote from the local experts at Acclaimed Manhattan Beach Movers. Our quotes are available through the Acclaimed website and estimate generator, or via the telephone and our sharp sales representatives. We also offer our Manhattan Beach customers a free on-site estimate, which includes a "not to exceed" rate for your move. Because our estimator comes to your home or business and physically assesses your move, you get the most accurate estimate possible, and it's simple and efficient. We've removed the stress from relocating, so get a quote today, and we'll get you moving.