Moving is a process that induces stress, no matter how far you need to go. That's why it's important to move with a professional that you can trust. For Granada Hills, that company is Acclaimed Granada Hills Movers, which has nearly ten years of experience working in the area and the industry. Granada Hills is the best city if you want to live in a place that has lots of community within its streets. There are many events that take place within the city such as the food trucks that come by Chatsworth every Friday. There are also many hiking areas that you can go on to make sure that you get your daily exercise in. If Granada Hills is the place you want to be Acclaimed Granada Hills Movers can help you out to make sure you get the best moving experience possible.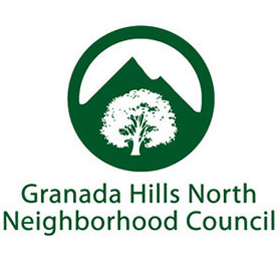 Our local experience, combined with our advanced equipment, and our dedication to developing quality relationships with each person we help has garnered ushigh rating from Moving Authority, awarding us with 5 stars, while Google holds our company as a 4 and 1/2 star rated company. Whether you need residential or commercial moving services, Acclaimed Granada Hills Movers is the fully comprehensive, full-service, luxury moving company for you.
Granada Hills Movers
In addition to hiring the best of the best that the moving industry has to offer, our Acclaimed Granada Hills movers go through a training program that is a test of wills. We push them to guarantee that they have the most in-depth understanding of how to wrap, pack, and move literally any item. Because of that training, our packing service ensures that all items are safely transported and fragile and valuable items get the customized protection that they require. Moreover, our Granada Hills movers operate a massive fleet of top-of-the-line trucks equipped with GPS, and use only industry leading packing materials. No matter the distance or destination, we use our unparalleled skills and cutting-edge equipment to make each move with Acclaimed Granada Hill Movers an effortless and enjoyable experience.
Every full-service move with Acclaimed Granada Hills movers is sure to include:
Pre-Move Coordination Our Granada Hills moving consultants have the necessary knowledge and experience to help you coordinate every facet of your move before it begins. Whether it's choosing a date, or finding the right materials, they'll make sure you make the right choice.
The Best Moving Team in the Industry Our Granada Hills movers have the best training, tools, and work ethic in the moving industry. Not only will they provide a top quality service, but they'll do it with a smile. These guys are the heart and soul of Acclaimed.
Services to suit your needs We do commercial moving, when you need to move a business of any size. We do long distance moving, when you need to cover a great distance. Not matter how big or small your move is, we can handle it.
A Luxury Moving Experience We personalize each move, to ensure that it is an amazing experience for every customer. We also use eco-friendly paper and bio-diesel trucks, and utilize only the best equipment in the industry. We're committed to providing a top quality service at an affordable rate.
The neighborhood of Granada Hills, California, is a suburban offshoot of Los Angeles, but it may as well be its own town in and of itself. Nestled within the San Fernando Valley, Granada Hills is a thriving community with many sports, arts, cultural, and educational opportunities to offer. The renowned developer Joseph Eichler created an array of modern-looking homes in the Granada Hills community, and despite these homes now clocking in at 40 and 50 years old, their designs still have been unparalleled in the architectural world. There's a little bit of the Himalayas living the streets of Granada Hills; White Oak Avenue, one of the more prominent streets in the area, is hugged on both sides by Deodar cedar trees, which are native to Nepal and Pakistan. In 1933, a man named John Orcutt planted 114 of these trees along this three-fourths of a mile stretch in Granada Hills, even if only to bring a Far East feel to the Wild Wild West for future generations.
Granada Hills Moving Quote
Every move begins in the same place, preparations and gathering moving quotes. With the recent advances in technology, it's easier than ever before to get an accurate moving quote; now you can simply enter your information online and receive a quote in your email, or you can still go the traditional route and receive a quote over the phone. For a moving quote from Acclaimed Granada Hills Movers, enter your info into our website quote generator, or give our expert sales representatives a call. Also, we can now perform free on-site estimates for all of our Granada Hills customers. Our estimator comes to you, evaluates your move in-person, and then provides you with an extremely accurate estimate for the total cost of the move. The on-site is the easiest and most accurate moving quote method. Get a quote today, and we'll get you moving. You can call us or send us an email on our website asking any questions regarding moving and storage. Our associates will be available Monday through Friday during regular business hours. If you have already decided to move, they can get your move processed and planned so you won't have to worry about it in the future. At Acclaimed Granada Hills Movers, we provide the best moving service and storage service the city has to offer.