One of the top cities in America, Tustin, has come to trust one company for all of its luxury residential and commercial relocations, Acclaimed Tustin Movers. Acclaimed is a fully comprehensive, full-service, luxury moving company that offers you the chance to have a stress-free relocation. We assist you through every phase of your move, including providing a packing service that makes certain your items will arrive exactly as they left.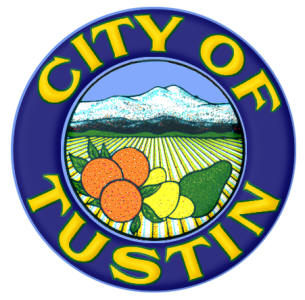 Our team of Tustin movers has unrivaled skills and experience, along with the best tools in the industry, meaning that you're guaranteed to have an incredible, enjoyable move. We make lifelong customers out of each person we help, because we go above and beyond to ensure that your move is successful. When you're ready to make a move to or from Tustin, choose a 5-star company with Moving Authority, choose Acclaimed Tustin Movers.
Tustin Movers
To make certain that we provide top quality services with every move, Acclaimed puts all of our Tustin movers through rigorous training exercises. Our training program ensures that our movers can correctly pack and move any furniture or item, regardless of whether it's from a home or business. We also use industry leading tools and equipment, such as state-of-the-art piano tilters, lifts, lift gates, industrial moving boxes, and ultra-thick moving blankets. Our packing service, the most requested service we offer, includes the disassembly and reassembly of any furniture that requires it, as well as, hand-built crates for all flat-screen TV's, electronics, artwork, antiques, and other fragile or valuable items. Moreover, all transportation of your belongings is done with top-of-the-line trucks from our expansive fleet. Each truck we use is equipped with GPS, which allows us to track the progress of your move, and also allows our drivers to find the most efficient routes. Acclaimed Tustin Movers is making it easy to transition your home or business to any place in the world. For your next move, let Acclaimed take care of everything.
Every Acclaimed Tustin Movers relocation is sure to include:
A complete inventory We'll create a detailed inventory of every item being moved, which will allow us to keep the entire process organized. With our inventory no items are lost during transition, and we're able to create color-coded labels for all of your boxes, which simplifies the unpacking process.
A full pack We will properly box up all small items, carefully filling space so that your items cannot shift during the transition. We will wrap all large items in shrink wrap and moving blankets after we've completed any necessary disassembly. We'll also build custom crates around your rare, delicate, or valuable items. Our packing service saves you money in the long run when your items show up without any damages.
Tustin long distance movers Our team of Tustin long distance movers will use their superior skills and tools to protect your belongings throughout the journey, no matter the distance. We specialize in international and interstate transitions, helping with all documentation, preparation, and of course heavy lifting.
Tustin office movers With our Tustin office movers, your business can make a smooth transition to a new location with minimal downtime. We understand how to properly handle network servers and custom furniture, and we work with warehouses, restaurants, retail facilities, and more in addition to offices.
Tustin car movers. Our auto movers will make sure your vehicle, regardless of whether it's a daily driver, classic car, or recreational vehicle, arrives in the exact same condition it left in. We offer multiple methods for shipping your vehicle, including closed-crate and open-air shipping.
The city of Tustin, California has an estimated population of just over 80,000 residents, and was named by Forbes in the year 2009 as one of the top 25 towns to live well in America, due to its location in Orance County next to Santa Ana, the short drive to Los Angeles, and the amount of sole proprietorships and start-ups in the area.
There are a variety of community services available to residents, including the Clifton C. Miller Community Center, which features an event capacity of 200 people and a full kitchen. There is also the Tustin Community Center at the Market Place, which boasts a full lobby, kitchen for guest use, meeting rooms, and two separate theater spaces with a capacity for 190 and 290 people, respectively. The Tustin Family and Youth Center is also an excellent place to host or attend local events, as it encompasses 6000 square feet with several different types of multipurpose rooms, a computer center, as well as classrooms.
There are several classes and courses of instruction offered by The City of Tustin, as well as day camps for kids of all ages. Each year in October, Tustin hosts its annual Old Town Art Walk, where piece from local artists are on display for all to see. For the adults, there is a beer garden and a wine tasting.
Tustin Moving Quote
It's important to remember that your moving quote is a rough estimation for the total cost, and not an exact figure. Your quote is subject to change if you surprise your moving company with additional needs on moving day, be it packing or just additional items needing to be moved. For an accurate initial estimate, you will need to have a clear idea of exactly what's being moved so you can describe it to the moving company. To get your free, no-obligation quote from the affordable experts at Acclaimed Tustin Movers, you have the option of inputting your information into our online moving quote generator, or you can call our sales representatives and provide your information over-the-phone. We also offer free on-site estimates, where our experienced estimator comes to your home or business and then personally assesses the move. With the on-site service, you get an accurate quote, a "not to exceed" price, and are protected from any costs and fees that may have been overlooked. Moving has never been a more inviting prospect. Get a quote from Acclaimed Tustin Movers today, and we'll get you moving.