From the beginning stages of planning a relocation to the end steps of unpacking, moving is often considered one of the most stressful points in a person's life. Whether you're moving yourself or your family into a new place to live or you're overseeing the move of your business, you want to hire a moving company you know you can trust to get the job done and done right. Acclaimed La Palma Movers is the go-to moving company for all luxury, full-service residential and commercial relocations in the urbanized community of La Palma. For the better part of a decade, we have made a name for ourselves in the greater Los Angeles area by successfully moving customers into and out of all types of buildings in the community. We offer a host of fully comprehensive services in order to cater to your needs, including pre-moving consultation services, in-depth packing of all your personal belongings, and long-term storage options if you so desire. Our qualified team of experts can move you anywhere: across town, across the nation, or even across the world.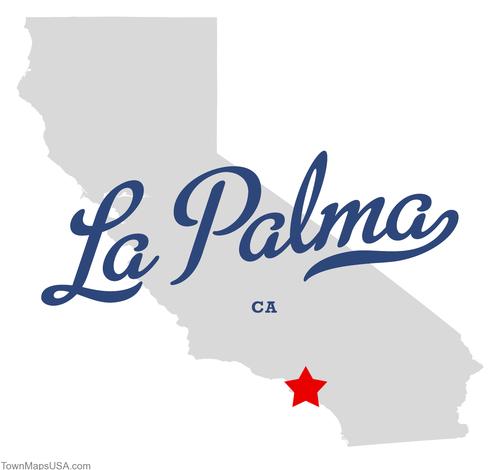 Our La Palma Movers not only have extensive experience, but they also have the best tools and materials in the industry at their disposal as well. We have worked tirelessly to become synonymous with affordability, reliability, and professionalism in the moving industry, which is why Movingauthority.com has deemed us 5 Star rated company. When the time is right for you to move to or from La Palma, the time is right to call Acclaimed La Palma Movers.
La Palma Movers
Our La Palma Movers are required to go through our specially-designed, in-depth training course before they are allowed to don an Acclaimed uniform. We created the training courses from which all our relocation specialist must graduate to relay the quality knowledge we want to give each and every member of our staff. Our training ensures that they can properly wrap, pack, and move literally any item you may have. In addition to quality training, we always supply our movers with state-of-the-art tools for success, including lifts, dollies, and piano tilters. Our materials include industrial strength packing paper, extra-thick moving blankets, and reinforced boxes. With the packing service that Acclaimed offers as a standard option to every move, those tools and materials come into play as we pack boxes, break down and wrap large furniture, and design custom crates for all of your flat-screen TVs, artwork, antiques, pool tables, and other valuable or delicate items. To further ensure that your items travel safely, we use only our own top-of-the-line trucks for transportation. Each truck in our expansive fleet features GPS, and is cleaned and maintained regularly. Moving is usually stressful, but not when Acclaimed La Palma Movers is handling the logistics and heavy lifting. If you are ready to move, Acclaimed is ready to make things easy.
Every relocation with the experts at Acclaimed La Palma Movers includes the following:
La Palma Moving Quote
Moving quotes will vary depending on the type of move you are making, however for local moving services, rates will be based on an hourly minimum. For long distance moves, the rates are determined based on the total cubic feet or total weight of the materials being moved. In California, local moves are subject to a state-mandated double drive time fee that provides a verifiable driving charge. If you feel that a moving quote you have received does not adhere to legal state standards, be sure to check with the Public Utilities Commission, which regulates the industry.

    When you're ready to obtain a free, no-obligation quote from Acclaimed La Palma Movers, feel free to try out the easy-to-use, online moving quote generator on our homepage. Also, we have our moving consultants available six days a week who can get you a quote in minutes over-the-phone. Moreover, we offer free on-site estimates for all of our La Palma customers. With the Acclaimed on-site, our estimator physically assesses the move with a comprehensive evaluation of the services you require so that you can get a "not to exceed" quote price. Our on-site service protects you from overlooked fees and unexpected costs. When you move with Acclaimed La Palma Movers, you're sure to have an effortless and enjoyable experience. Get a quote today, and we'll get you moving.