Acclaimed Bel Air Movers are professional and licensed moving experts. One of the three incredible neighborhoods that encompass Los Angeles' platinum triangle, Bel Air is an affluent hillside community built in the foothills of the Santa Monica Mountains. Comprised primarily of private estates, and massive mansions, Bel Air is a gorgeous area, with some of its homes even featuring panoramic views of Los Angeles Basin and Catalina Island. The community is an extraordinary blend of luxury and seclusion, while still located at the heart of the action in Los Angeles County.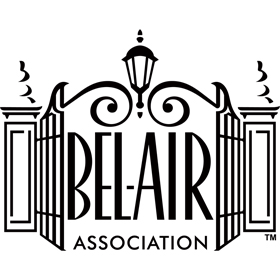 Because of its numerous exceptional qualities, and its proximity to the Pacific Ocean, Hollywood, and downtown Los Angeles, Bel Air attracts residents from all walks of life; including many famous actors and prominent members of society. The commercial sector of the community is defined by its fine dining and extravagant shopping, along with prosperous businesses of all types. For those that would like an extra moment of tranquility, The UCLA Hannah Carter Japanese Garden provides a taste of the east, in the west. Whether it's for business, or pleasure, Bel Air is an unbelievable place to spend some time. When you decide to move into, or out of, the neighborhood, choosing the right Bel Air moving company is a vital part of the process. Acclaimed Bel Air Movers and Storage, with its experienced and well-equipped Bel Air movers, is the right moving company for you.
Bel Air Movers
Acclaimed Bel Air Movers and Storage is a luxury moving company with years of experience performing local moves and commercial relocations in, and around, the Bel Air area. Custom homes and estates, custom offices, retail facilities, warehouses, storage units, there is no move too big or too small for the Acclaimed team. Each of their Bel Air movers has a wealth of knowledge on how to conquer any obstacle the area can present a move. Winding, tight, hillside roads are no problem, their Bel Air movers can maneuver a truck into even the narrowest windows. High-end furniture is a staple of any prosperous community, and Bel Air is no different, which is why each Acclaimed Bel Air mover understands the care, concern, and tools required to handle such items. Skilled movers, outstanding customer service, and a furniture care allow Acclaimed to lay claim to the tile, best Bel Air moving company.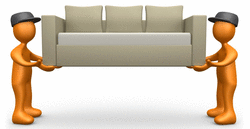 As a full-service, fully comprehensive, luxury moving company, Acclaimed can move you across Bel Air, across the country, or internationally, while taking care of everything for you. Each of their Bel Air movers has unique training in how to properly wrap, pack, and move any item; including, but not limited to; artwork, automobiles, sculptures, pianos, pool tables, network servers, desks, and conference tables. This professional packing service ensures the safe transportation of any belongings, and reinforces the strength of your boxes, allowing them to support greater external pressure for further protection. Moreover, the Bel Air movers maintain a large fleet of top-of-the-line trucks equipped with GPS, and use only the industry's premier packing materials. If storage is required, Acclaimed has space available in their state-of-the-art, secure, storage facility; featuring 24 hour surveillance and a temperature control system that keeps out pests, mold, and rust. Acclaimed is the rare Bel Air moving company that cares about your move, and is dedicated to developing lifelong relationships with customers. Their Bel Air movers go above and beyond the call to ensure your transition is a relaxing and enjoyable experience.
Bel Air Moving Services
Acclaimed Bel Air Movers and Storage's unmatched service includes:
An incredibly friendly and helpful support staff, available by phone during business hours and by email at all times, to provide quotes and assistance of any kind.
Guidance throughout your relocation, with the help of Acclaimed's courteous and knowledgeable moving consultants. Each consultant is an expert in all forms of moving, and can provide answers and solutions to any questions or concerns.
Professional, clean-cut movers, who are company men that all have years of experience in the moving industry, and specifically in Bel Air. Their specialists understand the care and concern that each move requires.
A full, itemized inventory of everything being moved, including labels for boxes, which helps keep your move organized from start to finish.
A full wrap and pack of your belongings, which includes the use of industry leading packing materials: industrial strength packing paper, ultra-thick moving blankets, reinforced boxes, and custom built crates. The highlight of this option is the proper packing job, which ensures that safety and security of every item packed.
Professional disassembly and assembly of all large furniture, including beds, couches, desks, pool tables, and pianos. Also, the proper transportation of high-end belongings like artwork, sculptures, pool tables, and pianos.
Transportation provided by a fleet of new, bio-diesel powered trucks. These trucks feature a GPS system that provides up-to-the-minute tracking, allowing Acclaimed to pin-point the location of your belongings at any time.
Storage space in an enormous, secure storage facility. The facility features 24 hour surveillance and a temperature control system that prevents pest, mold, and rust from affecting your belongings.
Bel Air Moving Quote
The first, and most important, step in the relocation process is obtaining an accurate moving quote. You can get a free, no-obligation quote for Acclaimed Bel Air Movers and Storage online, at www.Acclaimedmovers.com, or over the phone at this toll-free number, (888) 668-3703.
Acclaimed also offers free on-site estimates, and "Not to Exceed" quotes, which protect the customer and provide the most accurate estimates possible. Their on-site estimator comes to you, making the process of getting an accurate quote effortless.
Acclaimed Bel Air Movers and Storage offers the industry's best service at the most affordable rates. The goal is simple, to define professionalism and reliability in the moving industry. Acclaimed continues to aggressively evolve and improve with each relocation their movers perform. That commitment to excellence has helped Acclaimed become the expert Bel Air moving company. When choosing Bel Air movers, be sure to check out Acclaimed Movers and Storage, We'll get you moving.