When the city of Laguna Hills needs the assistance of top quality movers, only one company rises to the challenge, Acclaimed Laguna Hills Movers. Acclaimed is the premier, full-service, luxury, residential and commercial moving company in the area, and has experience handling all types of local homes and businesses.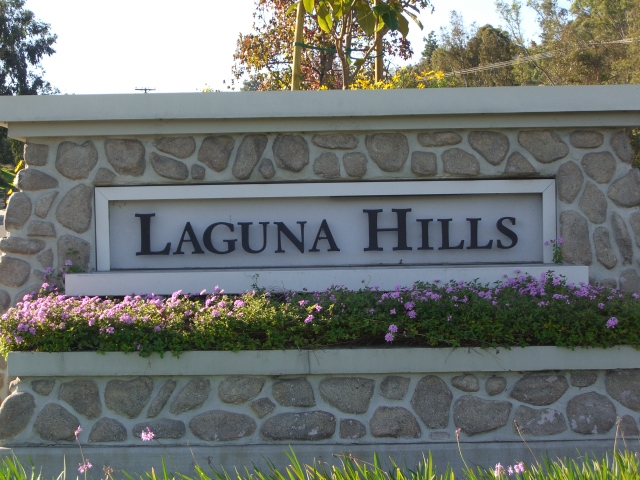 For over a decade, our Laguna Hills movers have perfected the art of moving throughout the city, and understand how to maintain efficiency while overcoming obstacles. No matter the distance or destination, we can and will successfully move you and your home or business. If you're looking for an experienced, trustworthy professional moving company, look no further than Acclaimed Laguna Hills Movers.
Laguna Hills Movers
In order to guarantee that all of our Laguna Hills movers are experts in the field of wrapping, packing, and moving any item, we put them through a rigorous training program. The program ensures that they can properly handle any type of item, regardless of whether its household goods or commercial materials. With the Acclaimed packing service, all items are sure to travel safely, and delicate and fragile items receive additional, custom protection. Along with unequalled skills, our movers have the industry's most advanced packing materials and equipment at their disposal. Moreover, all transportation is conducted by Acclaimed's own fleet of state-of-the-art trucks equipped with GPS. Every relocation with Acclaimed is a luxury moving experience. When you're ready to move to or from the area, you need Acclaimed Laguna Hills Movers.
When you choose Acclaimed Laguna Hills Movers luxury, the full-service option you can expect:
Comprehensive assistance from our Laguna Hills moving consultants These local moving experts will guide you through the pre-move process, including assisting with choosing a date and time, finding the necessary materials, and picking the services that match your needs.
An organized, and efficient, moving experience Our Laguna Hills movers have an unequalled knowledge of what it takes to move in the city, meaning they can work around obstacles to keep your move as efficient as possible. They'll also create a detailed inventory and custom labels for boxes to keep track of all items, and make unpacking a breeze.
Clean-cut, professional, company men, as your relocation specialists All of our Laguna Hills movers are long-time company employees, no day-laborers here, and we supply them with the industry's most advanced materials and equipment. Not only are these guys the best of the best, but they care about you and your move, meaning you're guaranteed to have a luxury relocation experience.
Reliable, eco-friendly transportation for all moves We have our own ever-expanding fleet of top-of-the-line, bio-diesel trucks. Each truck is equipped with a GPS for pinpoint tracking of shipments, as well as, easy navigation for drivers. Our trucks, like our movers, are what makes this company go and that's why we have the most powerful and reliable trucks we can get.
Nearly halfway between the two metropolitan titans of Southern California—San Diego and Los Angeles—sits Laguna Hills, a small community in Orange County that is situated just inland from the place where it derives its name, Laguna Beach. Though sometimes overlooked in comparison to its namesake, the town of Laguna Hills offers a variety of shopping possibilities, dining options, and points of interest that are not to be missed.

    For science and paleontology buffs, Fossil Reef Park offers an exciting glimpse into the species of 17 million years ago. Laguna Hills is home to a well-preserved limestone deposit which illuminates a prehistoric ocean floor, the only preserved section of this limestone deposit of its kind in Orange County. Fossilized molds of ancient sea creatures like scallops, clams, and snails can be found within the limestone reef, and mud formations over the limestone hold shark teeth, bones of marine mammals, and even once, a baleen whale in 1981. Costeau Pit is also a site known for its fossil collection, with several discoveries of mammal fossils from the Ice Age time period. The first discovery of bones was made by two teenage students in the year 1965, and since then, bones and fossils from saber-toothed cats, a Columbian Mammoth, giant ground sloths, extinct species of horses, among many others have been found in the pit.
Laguna Hills Moving Quote
The moving quote is an essential part of every relocation, as it illustrates what the total cost of your move may be. Any moving quote provided over the phone or through the internet is solely an estimation of the total cost, and is subject to change. If you're ready for a moving quote from the experts at Acclaimed Laguna Hills Movers, visit our website and enter your information into the easy-to-use moving quote generator, or give one of our courteous and friendly sales representatives a call. We are also happy to schedule a free on-site estimate for your move, where our Laguna Hills estimator comes to your home or business and personally evaluates the move. From there you get a written, binding estimate, which protects you from any unexpected costs and fees. By simplifying the moving quote process, we've made it easier than ever to find the perfect services to match your needs. Get a quote today, and we'll get you moving.