The affluent district of Woodland Hills trusts one moving company for all of its luxury residential and commercial moving services, Acclaimed Woodland Hills Movers. Acclaimed is a fully comprehensive, full-service, luxury moving company that has become synonymous with affordability, reliability, and professionalism. We offer a multitude of services that make it easy to move across town, across the nation, or across the world.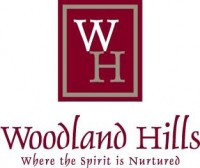 We have also assembled a team of the finest Woodland Hills movers, hiring experience professionals who have a passion for helping people. Our goal is to make each move an unforgettably good experience that redefines how people view the moving industry. When you need to move into or out of Woodland Hills, you need Acclaimed Woodland Hills Movers.
Woodland Hills Movers
Our Woodland Hills movers are the best because we make certain that they keep their skills sharp. We do that through our in-house training program, which ensures that they understand how to properly wrap, pack, and move any item. Moreover, we make sure that our Woodland Hills movers have the most advanced equipment available, including lift-gates, piano tilters, reinforced moving boxes, and ultra-thick moving blankets. Our superior tools and training combine in our packing service, which strengthens your boxes, and includes the correct disassembly of all large furniture, and the construction of specially-tailored moving crates for all of your delicate, fragile, and valuable items. To ensure that your items are transported safely, all transportation is conducted by top-of-the-line trucks from our massive fleet. Each truck we use meets all of California's strict regulations regarding commercial vehicles, and runs on bio-diesel fuel. Acclaimed offers incredible, luxury services, at economical, affordable rates. If it's time for you to make a move, it's time to get Acclaimed Woodland Hills Movers.
Every full-service move with Acclaimed Woodland Hills Movers will include:
Inventory and packing services that keep the move organized We can create a meticulous inventory of each item being moved, which will prevent things from getting lost during the transition. Our inventory also allows us to create color-coded labels for all of your boxes, which makes unpacking a breeze. Our full-pack option provides the necessary protection for your belongings, as we understand how to fill space, which is paramount for preventing damage during a move.
Office moving Our Woodland Hills office movers work to make each transition quick and efficient, minimizing the downtime and lost business your company faces during a move. In addition to offices, we have experience with retail facilities, restaurants, warehouses, small medical clinics, and more, meaning we can help you no matter what type of business you have.
Long distance moving We have Woodland Hills long distance movers who know how to make a move across the world feel as simple as a move across the street. We provide comprehensive assistance with planning, and will help you gather all necessary paperwork and documentation. Our packing service is perfect for international and interstates moves, as it provides the proper protection for your stuff during extended journeys.
Auto moving We move classic cars, daily drivers, and recreational vehicles with our open-air and closed-crate shipping methods. Both transportation methods are fast and effective, and our closed-crate shipping offers the most protection possible for your vehicle.
Eco-friendly relocation services We use soy-based paper and soy ink for all of our contracts and estimates. We also use bio-diesel fuel to power all of our trucks. Acclaimed believes in doing its part, and we're cleaning up the environment one move at a time.
Woodland Hills Moving Quote
Along with giving you a good idea of what your move will cost, moving quotes also give you a good idea about what kind of company you are working with. Moving quotes that are extremely low, falling into the realm of too good to be true, are usually an indicator of a rogue moving company. These companies use extraordinarily low quotes as a way to get your stuff on their truck, at which point the price skyrockets. Also, if a company says they will not charge state-mandated fees, like double drive time, it's usually because they are unlicensed, or operating outside of the law. If you encounter these things once you've gotten a quote, you should begin looking for another moving company. For your free, no-obligation quote from the fully licensed and insured experts at Acclaimed Woodland Hills Movers, you have the option of inputting your information into our websites quote generator, or you can give us a call and provide that information to our sales representatives over the phone. We also offer free on-site estimates for our customers in Woodland Hills, which comes with a binding, "not to exceed" quote price for the move. Our local estimator will come to you and physically evaluate the move, then present you with the most accurate estimate you can get. With our on-site you are protected from unexpected costs and fees. When you need a moving company you can trust, you need Acclaimed Woodland Hills Movers. Get a quote today, and we'll get you moving.