Calabasas derives its name from the Spanish word, calabaza, which means gourd, or pumpkin. What originally began as a collection of private communities has evolved into a prosperous suburban city, featuring extravagant shopping and fine dining, and a multitude of entertainment options. The affluent and secluded city is also home to a variety of celebrities and entertainers, as well as one of the oldest buildings in Los Angeles County, the Leonis Adobe, built in 1844.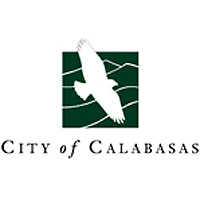 Calabasas is conveniently located minutes from Malibu, Santa Monica, and all of the excitement of Hollywood. The city is the perfect place for outdoor enthusiasts, as it's tucked into the foothills of Topanga Canyon and the Santa Monica Mountains. It's also a great place to own and operate a business, as the local economy continues to make positive strides, powered in part by the restaurant chain Cheesecake Factory, which has a large base of operations there. For those that just want to relax, the city has that small-town feel but with the amenities of a big city. Calabasas is truly an incredible place to settle down for work, family, or pleasure. When you're moving in, or out, of Calabasas, hiring the right moving company is essential to making your move as stress-free and efficient as possible. When faced with the prospect of a move, look no further than the professionals at Acclaimed Calabasas Movers, who specialize in quality, reliable relocation services with each and every customer.
Calabasas Movers
For more than a decade, Acclaimed Calabasas Movers has made a name for itself as the premier commercial and residential moving company for this thriving community, performing relocations throughout Calabasas. We have relocated homes, condos, apartments, offices, retail facilities, warehouses; you name it, we have experience moving it. Each of our Calabasas movers has cultivated an extensive knowledge of the city, understanding how to work around any traffic issues that can arise during a relocation in the area. We make tremendous efforts to protect custom and/or historic homes as well; using masonite to protect flooring, and lifts and dollies to protect walls and furniture, and durable, reinforced padding over sharp corners. When you have winding, hill-side streets, we can still get the truck to your door, as our Calabasas movers can maneuver a moving truck through the narrowest of places. Our unparalleled service, renowned Calabasas movers, and "5 Star" rating with Movingauthority.com allow Acclaimed to lay claim to the title "The King of Calabasas Moving."
Acclaimed is a full-service, fully comprehensive, luxury moving company, meaning we help you navigate through every step of the process, including extra steps like planning and packing. Our professional packing service ensures to strengthen your boxes, which allows your personal items to remain safe while the boxes withstand external pressure throughout the transition. Here at Acclaimed, we have developed an in-depth training course which helps our all of our relocation specialists garner the skills we deem necessary to provide you the top level of service we require. All of our Calabasas movers must graduate from this extensive training in how to properly wrap, pack, and move any item. This includes, but is not limited to: artwork, antiques, sculptures, pianos, pool tables, classic cars, office furniture, dining tables, even boats.
Furthermore, our Calabasas movers maintain a fleet of top-of-the-line trucks equipped with GPS, and utilize the industry's strongest and safest packing materials. In the event that you're moving to a smaller place or you need storage for any reason, we have space available in our massive, climate-controlled, secure storage facility, which features 24 hour video surveillance and a state-of-the-art temperature control system that keeps out pests, mold, and rust. At Acclaimed Calabasas Movers and Storage, we go above and beyond to make each move an effortless and enjoyable experience. You can trust our Calabasas movers to get your move done efficiently and effectively.
Calabasas Moving Services
Acclaimed Calabasas Movers and Storage's top-flight service includes:
Throughout your move, you'll have access to the guidance of Acclaimed's amiable and supportive moving consultants. From the very first call, a moving consultant will gladly help you navigate through the confusion of your upcoming move. All of our consultants are available by phone during business hours, and by email at all times, to provide quotes and assistance. Each Calabasas consultant is an expert in all forms of moving, as well as eradicating stress and answering your questions.
Long distance moving. With experience not only in local moves, but relocation of all distances, don't forget that we can handle any move, no matter how far. We can take you anywhere in North America, or anywhere in the world. Our priority is to get you from Point A to Point B, no matter the distance.
Office moving. We can move warehouses, retail facilities, and offices of any size. At Acclaimed, we understand that time is money and any amount of time spent overseeing a commercial move means money taken out of your pocket. We are committed to reducing downtime during the move to ensure that your business can reopen again as soon as possible.
A team of movers who are professional, We ensure that our impeccable team of clean-cut, company men are the best of the best. It's imperative to us that these guys have extensive experience in the moving industry, and most importantly, in Calabasas. We make it a standard prerequisite to working for Acclaimed to possess specialized knowledge and skill of the moving industry, so every mover who works on our team is qualified even before undergoing our training course. Our relocation specialists always overcome obstacles, and hold first-hand understanding of the care and precision that each move requires.
An itemized inventory Our Calabasas Movers work closely with you to make sure that every item that's being moved gets inventoried. Our inventory allows us to keep track of everything, and allows us to correctly label your boxes. By using our custom inventory and labeling system, your move stays organized and on track, no matter the distance or destination. We utilize a comprehensive, color-coded system which is an instrumental part of preventing losses during the relocation process, and simplifies the unpacking process for our customers. Gone are the days of fishing around through stacks of boxes to find one little thing. With this method, you know right where your things are at any given moment.
A full wrap and pack of your belongings, Using only the industry's strongest and safest packing materials (industrial strength packing paper, ultra-thick moving blankets, reinforced boxes, and custom-built crates), our packing service redefines what it means to move. Generally, moving companies are only hired to pick up boxes and deliver them to the new location, leaving the customer complete all the unpleasant tasks surrounding the packing process. With Acclaimed, you won't have to lift a finger.
Professional disassembly and reassembly Our relocation specialists are expertly trained in the handling of bulky furniture, including dining tables, conference tables, beds, wardrobes, sofas, network servers, and desks. We can quickly and effectively disassemble these furniture pieces with ease and transport them to your new location without damage, then reassemble them to make you feel at home.
The proper crating and transportation Fragile and valuable belongings like artwork, antiques, sculptures, pool tables, pianos, boats, and classic cars need special attention, and we are here to provide it. Our movers employ a meticulous attention to detail when handling your prized possessions, and you never have to worry whether or not your special items will arrive in one piece.
Reliable, environmentally-friendly transportation Our relocation specialists operate our growing fleet of new, top-of-the-line, eco-friendly trucks. These trucks run on a bio-diesel fuel, which drastically reduce our carbon footprint and are gentle to the environment. Additionally, all of our trucks feature global positioning systems (or GPS), which provide a two-fold benefit: our drivers can circumvent traffic and find the most effective route every single time (which saves you times and money), and the GPS can provide quick and accurate tracking reports, allowing Acclaimed to pin-point the location of your belongings during the relocation.
Storage space in our vast, secure, storage facility. Our beautiful storage facility uses round-the-clock video surveillance, and a temperature control system to protect belongings from outside elements such as bugs, mold, rust, and prying eyes. We store your items in vaults, meaning they are safe and sound. In the event that you no longer need our storage services, we will gladly coordinate a stress-free pickup experience so that you don't have to worry about a thing.


Calabasas Moving Quote

When you're looking to move, the first and most important step is obtaining a fair and precise estimate of the total cost. Click on our convenient and effective moving quote generator, located throughout our site, to get a no-obligation quote free of charge for Acclaimed Calabasas Movers and Storage. Or, you can call (888) 668-3703 to speak directly with one of our qualified moving consultants. Additionally, Acclaimed now offers free on-site estimates of your home or office. We send our moving estimator to your business or home in Calabasas for a comprehensive evaluation of the moving service you require, and issue you a "not to exceed" quote, which works to protect you from rising fees and provide the most accurate estimate possible. At Acclaimed, we are committed to making the process of obtaining a quote simple and efficient, because we believe that this is the first step to redefining what it means to make a move.

    Acclaimed Calabasas Movers are committed to developing lasting relationships with everyone we move in Calabasas. We strive to put your needs first, and our goal is to define professionalism, reliability, and affordability in the moving industry. As we grow and evolve, we will continue to provide the most comprehensive moving services in the area. When you're relocating your home or business anywhere in Calabasas, be sure to get an estimate online, or call for a free, no obligation quote from the expert Calabasas movers at Acclaimed Moving and Storage. We'll get you moving.