After more than a decade, we at Acclaimed Eastvale Movers have established ourselves as the first choice for all residential and commercial relocations in the city of Eastvale. Over that time, we have moved every style and type of home and business that the area has to offer. In these moves, we've moved very large items such as automobiles to smaller and more fragile items such as vases, chandeliers and art.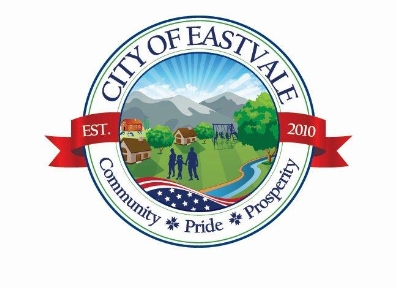 As a fully comprehensive, full-service, luxury moving company, we have also helped people transition all around the world. Our unwavering dedication to excellence and our commitment to developing lasting relationships with each person we help. If you're moving into or out of Easvale, then you need the Acclaimed Eastvale Movers.
Eastvale Movers
To ensure that every move is an effortless and enjoyable experience for you, we put all of our Acclaimed Eastvale Movers through an extensive training course, which provides them with an expert knowledge of how to wrap, pack, and move anything. With our highly trained Eastvale Movers, the packing service we offer ensures that your items will arrive at the new location in the same condition they left in. We also offer hand-made crates for all artwork, antiques, flat-screen TVs, electronics, and other fragile items. Moreover, our Eastvale Movers have a fleet of top-of-the-line trucks equipped with GPS, and use only the industry's most advanced packing materials. Our skills, experience, and equipment help us to simplify the moving process, allowing you to focus on getting comfortable in your new place.
The unbeatable services you get with the Acclaimed Eastvale Movers include:
Eastvale Moving Consultants These are the people that answer all of your questions and assuage all of your concerns, guiding you through planning and packing.
A team of Eastvale Movers These local professionals are the best in the business at what they do, which includes packing and protecting your belongings. Expect service with a smile, and an unwavering work ethic.
Long distance moving Our interstate moving options are the perfect choice for relocations around the country, and even around the world. It doesn't matter how far you are from your new location. We can deliver anywhere.
Office moving Our business and office moving services have been designed to help your company make a seamless transition so that no business is lost. Let us do the move and we'll let you keep working on your business.
Transportation by Acclaimed Trucks We have a massive fleet of bio-diesel trucks equipped with GPS. We can track your shipment at any time, and our drivers never get lost. Our gas costs are also low so they won't factor as much into the costs.
As noted by the California Department of Finance to be one of the fast-growing cities in the state, the community of Eastvale, situated in the Inaldn Empire region of Riverside County, is holding strong at over 63,000 residents and continuing to grow. Incorporated only very recently in 2010, Eastvale has a small-town feel with a big-city array of activities. Boasting several safe and well-maintained parks, there is ample space in the community to take kids to play, to walk dogs, or to just take a break from our fast-paced lifestyle and enjoy the green space. There are many festivals which take place in the Eastvale area every year, which include activities for everyone in your family. The most notable of these is the Picnic in the Park, which is held in late June at Eastvale Community Park and features live music, inflatables for the kids, a beer garden for the adults, carnival rides, contests, and a fireworks show. In October, you can get into the autumn spirit with a haunted house, and several other fun, free festivals taking place in nearby cities of the Inland Empire.
Situated in Riverside County just on the border of the San Bernardino County line, the newly-incorporated city of Eastvale, California is a town defined largely by its many borders. As it rests just miles from both Los Angeles County as well as Orange County, Eastvale has seen a spike in population in recent years as the fragile state of the United States economy has pushed several people to find more affordable living arrangements. Eastvale boasts easy access to California State Routes 60, 71, and 91, as well as Interstate 15, making this commuter town more popular than ever for those who want to work in the city but live in relative seclusion.

If you find yourself ready to relocate your home or office to Eastvale but need a little help with the heavy lifting, look no further than Acclaimed Movers and Storage for all your commercial and residential moving needs. Our professional staff of dedicated relocation consultants can help navigate you through the confusion of planning your move, as well as every step of your journey after the preparation stages and during the move itself. For the past ten years, Acclaimed Eastvale Movers has made a name for itself in providing exemplary service for all its customers with the aim to establish a lifelong professional relationship with each and every client we help to relocate.
Eastvale Moving Quote
As you peruse the various deals and offers you receive when gathering moving estimates, be wary of estimates that seem too good to be true. Often dishonest companies will low-ball the initial quote in order to get your stuff on the truck, and then they raise the price substantially. Look for estimates that fit your budget, but that also cover the costs incurred by the moving company. For a quote from the trustworthy folks at Acclaimed Eastvale Movers, use the moving quote generator located throughout our website or give us a call and speak to one of our sales representatives. You can also set up a free on-site estimate, where our estimator comes to you and provides a binding, written quote for the total cost of the move. Not only does this protect you from hidden fees and rising costs, but it also makes the process of obtaining a quote effortless. Get a quote today, and we'll get you moving. You can also give us a call or send us an email through our website if you have any questions regarding moving and storage. Our associates will be available Monday through Friday during regular business hours and they can answer any questions you may have. Here at Acclaimed Eastvale Movers, we provide the best moving services in the city and we make sure our customers are satisfied with each and every aspect of their move.