Acclaimed El Rio movers are a professional moving team that can assist you with your local, long distnace and international moves. The town of El Rio, located to the northwest of Los Angeles, is like much of Ventura County in that it was originally founded by the Chumash Indians. Today, it's just outside of the affluent city of Oxnard, and provides the perfect combination of small town aesthetics with big city amenities. El Rio boasts beautiful neighborhoods, clean streets, and fantastic local eateries.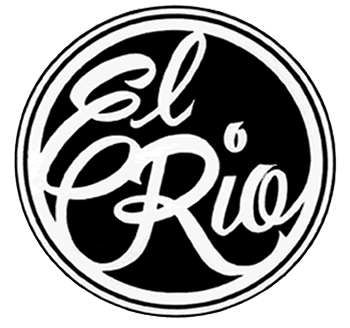 El Rio is a quiet, quaint town and a great area for those looking to settle down or start a family. With its proximity to the Pacific Ocean, as well as, Boney Mountain State Wilderness Park and Lake Casitas, El Rio is a great place for people who love the outdoors. If you're looking for work, nearby Oxnard has ample opportunities in many different fields. The Ventura Naval Base is also only a short drive away, making El Rio an awesome place for military families. When you're ready to move to, or from, the area, hiring the right El Rio moving company is vital. Acclaimed El Rio Movers and Storage, with highly skilled El Rio Movers, and industry leading services, is the right moving company for you.
El Rio Movers
For the past ten years, Acclaimed has established itself as the go-to moving company for all residential and commercial moves in El Rio. Our experience is unmatched, as we've moved homes, offices, apartments, retail facilities, condos, warehouses, and storage units, across the street, across town, and even around the world. Not only is our team of El Rio movers professional, but they're also experts on the area, and will ensure that your move is done properly and efficiently. If you have a historic home, or custom architecture, our movers will use equipment like Masonite and lifts to protect both home and furniture. For congested, winding roads we have expert drivers who will get the moving truck as close as possible. If you have special, fragile, or valuable furniture, rest assured that our movers use precision and care to keep those items in perfect condition. Our attention to detail, unbeatable services, and committment to excellence allow Acclaimed to lay claim to the title, Premier El Rio moving company.
Acclaimed El Rio Movers and Storage is a fully comprehensive, full-service moving company, meaning we assist you with planning and preparations, packing, and we ensure that delivery is performed to perfection. Our El Rio movers go through an intense training course on how to wrap, pack, and move any item; including, but not limited to; pianos, pool tables, artwork, antiques, office furniture, custom furniture, network servers, and automobiles. When we pack for you, your stuff is sure to arrive in the same condition it left in, and our packing service also strengthens boxes for the journey. Moreover, our El Rio movers have a fleet of top-of-the-line trucks equipped with GPS, and use only industry leading packing materials. If you need to store your items, we have an enormous, secure, storage facility that is available for long term and short term storage. Our facility features 24/7 video surveillance and a state-of-the-art climate-control system that keeps your belongings protected from pests, mold, and rust.
El Rio Moving Services
Acclaimed El Rio Movers and Storage's unmatched full-service package includes:
All-inclusive assistance throughout your move provided by Acclaimed's knowledgeable moving consultants. Each consultant is available by phone, during business hours, and by email, at all times, to answer questions and remove stresses. Every El Rio consultant is an expert, and is sure to alleviate all of your concerns.
Long distance moving. Our long distance services simplify the process of relocating to any state, province, or territory in North America. We can also transition you anywhere in the world.
Commercial moving. Our commercial services are great for office moving, warehouses, and retail facilities. We can also handle restaurants, airports, hospitals, etc., taking your business anywhere in the world.
Precise, confident movers, who are not only experts on the moving industry, but also on the El Rio area. We maintain a team of professional, clean-cut, company men, and they can overcome any obstacles. Acclaimed El Rio movers don't stop working until the job is completed to your satisfaction.
An itemized inventory of all pieces being moved. We use color-coded labels on boxes to ensure that your move stays organized. These labels also provide the movers with clear instructions on where to unload items, making unpacking easy.
A full pack, which includes professional wrapping of every piece using industry-protection-standards setting packing materials. Acclaimed uses industrial strength packing paper, super-thick moving blankets, reinforced cardboard boxes, and custom, hand-crafted crates, to provide premium protection for belongings.
Disassembly and reassembly of large items; Pool tables, pianos, filing cabinets, cubicles, conference tables, desks, network servers, dining tables, beds, etc. We provide the tools, and we never lose any screws or parts.
Crating for all fragile and valuable pieces, such as; antiques, artwork, sculptures, pool tables, pianos. Your El Rio movers build custom crates out of wood or cardboard, providing your valuables with the best protection possible.
Transportation of belongings by our fleet of reliable, bio-diesel trucks equipped with GPS. Our advanced global positioning systems prevent our trucks from ever getting lost, and allow the drivers to find new routes on-the-fly so bad road conditions never slow them down. The GPS can also provide updates on the progress of your move.
Storage space in our colossal, vault-based, storage facility. Our facility has 24/7 video surveillance, and a state-of-the-art climate-control system that protects belongings.
El Rio Moving Quote
Getting an accurate and fair estimate for the total cost is the most important step in the relocation process. For a free, no-obligation moving quote from the El Rio experts at Acclaimed, click on the easy-to-use moving quote generator, which can be accessed from anywhere on our website; or call (888) 668-3703 to speak directly with one of our handy and helpful sales representatives. As a bonus, Acclaimed now offers our El Rio customers free on-site estimates, which provide protection from hidden fees with a "not to exceed" quote. Our on-site estimator comes to your home or business to accurately assess the move, making the process of getting a quote simple and effective.
Acclaimed El Rio Movers and Storage is the first choice for all of El Rio's commercial and residential moving needs. We are committed to providing the most comprehensive and affordable services in the city. Our goal is to define professionalism and reliability in the moving industry. As we continue to evolve and improve, we will cater our services to meet the ever-changing demands of the El Rio moving market. When it's time for you to make a move into, or out of, the area, be sure to hire Acclaimed Movers and Storage. We'll get you moving.