Aliso Viejo, is the affluent, gorgeous city perfectly situated between the excitement of San Diego and the glitz and glamour of Los Angeles has something for everyone. The gem of a city features incredible panoramic views of the Pacific Ocean, as well as expansive parks and recreation areas. Along with sprawling, master-planned neighborhoods, the community of Aliso Viejo also has ample choices for fine dining, excellent shopping options, and impeccable local schools to give your kids a top-notch education.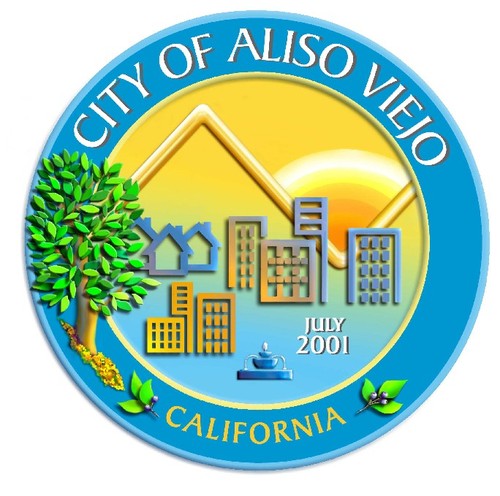 A relatively new city in Orange County, Aliso Viejo serves as the headquarters for many companies, which provides a substantial boost to the local economy. For residents of the community with families, the city is served by the Capistrano Unified School District and has a number of private institutions as well to ensure that the education provided is of excellent quality. Aliso Viejo has established itself as a wonderful place to settle down, whether you're relocating for work or pleasure. When you're ready to move into or out of the city, hiring the right Aliso Viejo moving company is crucial. You need experienced, knowledgeable Aliso Viejo Movers, like the ones at Acclaimed Movers and Storage.
We have a team of qualified, dedicated professionals who offer assistance throughout your move, including skilled and courteous relocation consultants who are on call to guide you through planning and preparations, as well as experienced, talented movers who will work tirelessly to deliver the most stress-free, enjoyable move possible. Local moves are our specialty, but we can also help you relocate to any place in the world with the ease of a move across the street. When you're ready to make a move, Acclaimed Movers in Aliso Viejo, a great sollution for your moving service needs.

Our Aliso Viejo Movers
We believe that every move should be an incredible, luxurious experience that makes you a lifelong customer. That's why when it comes to our team of relocation specialists, we only employ the best of the best. We begin by selecting only the most qualified relocation specialists in the business; movers who have years of previous experience and insider knowledge of the ins and outs of the moving industry. Next, we enlist each new mover hired by our company into our specially-crafted, in-depth Acclaimed Movers training course. This course was designed in-house to ensure that all of our relocation specialists are remarkably skilled in the areas of wrapping, packing, disassembly, reassembly, and physical moving of the items of our customers. It's essential to us as the premier luxury moving company in the Aliso Viejo area that we employ only the most professional and qualified relocation specialists in the business, so we make certain that all of our movers undergo the kind of training required to go above and beyond for our customers.

    Moreover, we equip our team with cutting-edge materials and equipment, like piano tilters, lifts, and reinforced moving boxes. Our skilled professionals and the equipment they have at their disposal combine to create a packing service with a standard of unparalleled quality. You can rest assured that when Acclaimed takes care of the packing for you, your items are sure to arrive in the same condition in which they left your care. Our packing service also includes custom crating for all special items like flat-screen TV's, artwork, pianos, pool tables, and antiques. All transportation of your belongings is carried out by our very own fleet of top-of-the-line trucks equipped with GPS. Each truck is cleaned and maintained regularly, and meets all of California's strict regulations and standards. We've already taken care of the little things, so now let us take care of the heavy lifting as well. The only finger you'll have to lift during your move is the one you use to call Acclaimed Aliso Viejo Movers.
Aliso Viejo Moving Services
Acclaimed Aliso Viejo Movers and Storage's unbeatable, luxury, full-service package includes:
Hands-on guidance throughout your move. You'll have Acclaimed's expert moving consultants at your disposal. They'll be available by phone, during our business hours, and by email, at all times, to assuage any fears and answer any questions. Our Aliso Viejo consultants will make your move easy and efficient.
Long distance moving. Our long distance moving services have streamlined the process of relocating to any state, province, or territory in North America. If you want, we can also help you relocate to any place in the world.
Office moving. Our office and business moving services are great for offices, warehouses, and retail facilities of any size. We can also relocate hospitals, restaurants, small airports, etc., transitioning your business anywhere in the world.
A team of Aliso Viejo experts, who are also expert movers. Our relocation specialists are clean-cut, professional, company men, who care about getting your move done right. Acclaimed movers Aliso Viejo don't stop working until the job is complete.
A full inventory of every item you would like to have moved. Our color-coded labeling system adds clarity to the itemized inventory, and keeps the entire move organized. It also makes life easy for the movers, clearly indicating where they need to put your belongings, making unpacking an effortless process.
A full-pack of your kitchen and household goods. This includes a full wrap of items, done by our packing experts. Acclaimed uses the industry's strongest and safest packing paper, super-thick moving blankets, industrial strength cardboard boxes, and hand-built crates, ensuring that your belongings get the ultimate protection.
Full disassembly and reassembly of items that require it, as well as, industrial strength protection for those items; Pool tables, pianos, cubicles, conference tables, desks, network servers, dining tables, beds, custom furniture, etc. Our Aliso Viejo Movers have all of the necessary tools, and are careful not to lose any parts.
Custom, hand-crafted crates for all fragile or valuable belongings, like; computer monitors, flat-screen TV's, artwork, mirrors, antiques, sculptures. Your Aliso Viejo movers build unique crates out of wood or cardboard, so each item gets the most protection possible.
Our massive fleet of reliable, top-of-the-line trucks, which are all equipped with GPS, are at your disposal. Each newly installed GPS prevents our drivers from losing their way, and they'll never get stuck in traffic with the ability find new routes on-the-fly. The GPS also allows us to give you up-to-the-minute progress reports.
Long-term or short-term storage in our vault-based, secure, storage facility. Our facility features 24/7 video surveillance and a state-of-the-art climate-control system that guarantees belongings are protected from elements like pests, mold, and rust.
Aliso Viejo Moving Quote
    We believe that moving quotes are a major factor in your decision about which company to choose, which is why we use full transparency with our quotes, providing a list of every service, material, and item that you could or will pay for. We offer quotes that are reasonable, but that will also cover the costs we will incur during the move. Or, call (888) 668-3703 for a free, no-obligation quote from Acclaimed Aliso Viejo Movers, feel free to try out the easy-to-use, online moving quote generator on our homepage. Also, we have our moving consultants available six days a week who can get you a quote in minutes over-the-phone. Moreover, we offer free on-site estimates for all of our Aliso Viejo customers. With the Acclaimed on-site, our estimator physically assesses the move with a comprehensive evaluation of the services you require so that you can get a "not to exceed" quote price. Our on-site service protects you from overlooked fees and unexpected costs. When you move with Acclaimed Aliso Viejo Movers, you're sure to have an effortless and enjoyable experience. Get a quote today, and we'll get you moving.
Acclaimed Aliso Viejo Movers and Storage is committed to providing a quality service at a great rate. Our goal is simple, to define professionalism, affordability, and reliability in the moving industry, while providing a luxury moving experience. We continue to evolve and adapt with the changing moving needs of Aliso Viejo in our tireless efforts to be the first choice for all residential and commercial moving needs. When you're ready to move, make sure you call the best Aliso Viejo movers; Acclaimed Movers and Storage. We'll get you moving.