The community of Oak Park trusts one company for all of its luxury residential and commercial relocations, Acclaimed Oak Park Movers. Over the past ten years, Acclaimed has established itself as the premier, full-service moving company in the area, relocating every type of building and home the community has. Our customers have been appreciative of the way we treat them and the things that we have moved for them. We strive to continue our amazing services in the city and want to improve on areas where we could improve on.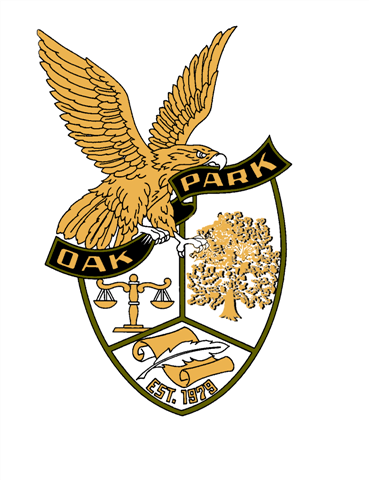 Our Oak Park movers have years of experience in the industry before they join our team, and we supply them with the finest materials and equipment to guarantee that your stuff is in good hands with Acclaimed. Whether you need to go across town, across the country, or across the globe, we have fully comprehensive services to get you there. In recognition of our efforts and successes, Google rates us as a 4 and a 1/2 star company while Moving Authority gives us a 5 star reputable rating. When you need to move to or from the area, you need Acclaimed Oak Park Movers.
Oak Park Movers
Acclaimed Oak Park Movers is committed to making each move an effortless and enjoyable experience for you, which is why we equip our movers with state-of-the-art tools and materials. We also put all of our Oak Park movers through extensive training, to ensure that they can properly pack and move any item that you may have. When you let us pack for you, your items are wrapped in protective materials, your boxes are strengthened by our methods, and all flat-screen TV's, antiques, artwork, pool tables, pianos, and other electronics are protected by hand-built crates. Moreover, all transportation is carried out by our ever-expanding fleet of top-of-the-line trucks equipped with GPS. Our trucks all operate within California's strict guidelines and regulations, and are professionally cleaned and maintained regularly. Acclaimed is synonymous with professionalism, reliability, and affordability in the moving industry, so when you're ready to move, Acclaimed Oak Park Movers is ready to help.
For every relocation, Acclaimed Oak Park Movers has:
Comprehensive services Long distance moving, office moving, we handle it all and even have car movers for your vehicle. Regardless of where you're going, or what you're bringing, we will make your move a simple and efficient process. No move is too small, too big, too close or too far. If you need to move it, we can move it for you.
Movers with unparalleled skills and experience Our Oak Park movers are the best of the best. Period. We employ only movers with years of experience, and a passion for helping people. Every relocation with our team includes service with a smile, and an unequaled work ethic. Rest assured that our movers are clean-cut, professional, company men who will treat your stuff with the utmost care.
Environmentally friendly transportation and contracts We use trucks that run on bio-diesel fuel to reduce the effect of our emissions, and we have converted our contracts over to a soy-based paper and soy ink. These are just a couple of way that Acclaimed is doing its part to preserve the environment. We believe our environment comes first so we make sure to adjust if one of our processes is too damaging to the environment.
Oak Park Moving Quote
To start your move, request a moving quote from the company you're interested in, as well as, from other companies so that you can get a broad idea of what your move will likely cost. It's important to remember that these moving quotes are merely estimations for the total cost, and the end price can be different. The best way to get an accurate quote is to request an on-site estimate, a service which should always be completely free. For a free, no-obligation quote from Acclaimed Oak Park Movers, go online and use our websites moving quote generator or call and speak with a member of our sales team. Also, we are more than happy to schedule a free on-site estimate for you, which comes with a written, binding quote. Our estimator is an industry expert, and will accurately evaluate the move and provide you with a quote that shields you from unexpected costs and fees. We believe relocating should be a stress-free experience, and we're dedicated to making it so. Get a quote today, and we'll get you moving. You can call us or send us an email on our website asking any questions regarding moving and storage. Our associates will be available Monday through Friday during regular business hours. If you have already decided to move, they can get your move processed and planned so you won't have to worry about it in the future. At Acclaimed Movers, we provide the best moving service and storage service the city has to offer.