Acclaimed Ventura Movers has spent the last ten years establishing itself as the go-to residential and commercial moving company for the city of Venture. We have fully comprehensive, luxury moving services, which have been crafted around the specific moving needs of the community. With every relocation we create a personalized moving experience, which is sure to make you a lifelong customer.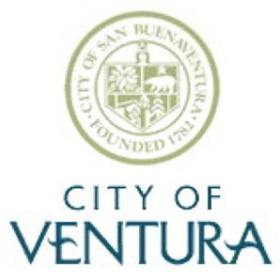 We have a team of highly-skilled Ventura movers, who have the industry's best tools and materials at their disposal. As we've grown as a company, we've become synonymous with reliability, affordability, and efficiency in the moving industry. In recognition of our success, Moving Authority has awarded us with a 5 star rating. If you need to move to or from the Ventura area, you need to call Acclaimed Ventura Movers.
Ventura Movers
We believe that every move should be an incredible, luxurious experience that makes you a lifelong customer. That's why when it comes to our team of relocation specialists, we only employ the best of the best. We begin by selecting only the most qualified relocation specialists in the business; movers who have years of previous experience and insider knowledge of the ins and outs of the moving industry. Next, we enlist each new mover hired by our company into our specially-crafted, in-depth Acclaimed Movers training course. This course was designed in-house to ensure that all of our relocation specialists are remarkably skilled in the areas of wrapping, packing, disassembly, reassembly, and physical moving of the items of our customers. It's essential to us as the premier luxury moving company in the Ventura area that we employ only the most professional and qualified relocation specialists in the business, so we make certain that all of our movers undergo the kind of training required to go above and beyond for our customers.

    Moreover, we equip our team with cutting-edge materials and equipment, like piano tilters, lifts, and reinforced moving boxes. Our skilled professionals and the equipment they have at their disposal combine to create a packing service with a standard of unparalleled quality. You can rest assured that when Acclaimed takes care of the packing for you, your items are sure to arrive in the same condition in which they left your care. Our packing service also includes custom crating for all special items like flat-screen TV's, artwork, pianos, pool tables, and antiques. All transportation of your belongings is carried out by our very own fleet of top-of-the-line trucks equipped with GPS. Each truck is cleaned and maintained regularly, and meets all of California's strict regulations and standards. We've already taken care of the little things, so now let us take care of the heavy lifting as well. The only finger you'll have to lift during your move is the one you use to call Acclaimed Ventura Movers.
Anytime you move with Acclaimed Ventura Movers you can expect:
Expert coordination and assistance Our moving consultants understand how to handle the logistics of any move, simplifying the entire process of preparing and planning for the relocation. We will make it easy for you to choose the perfect date, supplies, and services so that your move goes off without a hitch. If you have questions, our consultants will have answers. If you have moving related issues, we will have moving solutions.
Clean-cut, experienced Ventura movers The Acclaimed team of Ventura movers is comprised of professional, clean-cut, moving industry veterans; we don't hire any day laborers. All of our relocation specialists care about you and your move, and will work tirelessly until the job is done. You can also always expect service with a smile from all of our movers. Having incredible Ventura movers is what separates us from the rest of the industry.
Extensive moving services to suit your moving needs Local moves are our specialty, but we also handle office moves, long distance moves, and vehicle moves. Our office movers understand how to quickly and efficiently transition any type of business, including warehouses, retail facilities, and restaurants in addition to offices. Our long distance movers will make it easy for you to make an interstate or international transition, assisting with every phase of the move. Our vehicle movers give you options as to how your vehicle is moved, making it easy to transport a classic car, daily driver, or recreational vehicle. We pride ourselves on having solutions for your every moving need.
As the namesake for the county is which it is located, the city of Ventura is a bustling metropolis full of places to go and things to do. Originally founded around the Spanish Mission San Buenaventura in the year 1782, the city of what came to be known as Ventura saw a sharp increase in population during the 1920s as it became a major oil field developer during the rise of automobiles. Today, the City of Ventura boasts a vibrant population of just under 109,000 and an energetic arts and culture climate.
The Ventura County Fair bills itself as "A Country Fair With Ocean Air," and is one of the oldest events still in operation within the area. Since 1875, the Ventura County Fair has been held annually since then and is still going strong. The festival spans twelve days in August each year and is full of live music, carnival rides, animal visits, art and cultural exhibitions, and a parade. Notable musical acts over the years who have performed at the Ventura County Fair are Jimi Hendrix, Smokey Robinson, and the Grateful Dead. In addition to the fair, Ventura boasts a top venue for performers in its Majestic Ventura Theater, which was opened in 1928 and is still operational today, having hosted a vast array of big-name acts such as Johnny Cash, Ray Charles, Red Hot Chili Peppers, Tom Petty, The Doors, and They Might Be Giants, among others. The Majestic Ventura Theater was named as a landmark by the city of Ventura in the year 1976, and ten years later was placed on the National Register of Historic Places.
Ventura Moving Quote
We believe that moving quotes are a major factor in your decision about which company to choose, which is why we use full transparency with our quotes, providing a list of every service, material, and item that you could or will pay for. We offer quotes that are reasonable, but that will also cover the costs we will incur during the move.
    
When you're ready to obtain a free, no-obligation quote from Acclaimed Ventura Movers, feel free to try out the easy-to-use, online moving quote generator on our homepage. Also, we have our moving consultants available six days a week who can get you a quote in minutes over-the-phone. Moreover, we offer free on-site estimates for all of our Ventura customers. With the Acclaimed on-site, our estimator physically assesses the move with a comprehensive evaluation of the services you require so that you can get a "not to exceed" quote price. Our on-site service protects you from overlooked fees and unexpected costs. When you move with Acclaimed Ventura Movers, you're sure to have an effortless and enjoyable experience. Get a quote today, and we'll get you moving. Get a quote today and we'll get you moving.