When Lake View Terrace needs luxury, residential or commercial movers, the community turns to the industry's most trusted name, Acclaimed Lake View Terrace Movers. Acclaimed personalizes each move, offering a unique relocation experience that fits all of your individual moving needs.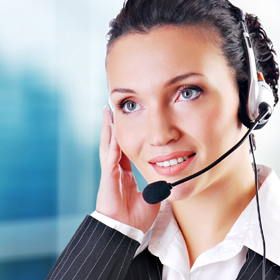 We have spent over a decade refining our skills and adapting our company to provide the most comprehensive and affordable moving services in the area. We have the best movers, the best equipment, and the best attitude, so when you're ready to move to or from Lake View Terrace, Acclaimed is ready to help.
Lake View Terrace Movers
Acclaimed provides all of its Lake View Terrace movers with the industry's most advanced tools and equipment. We also provide them with unparalleled training, which ensures that they are experts at wrapping, packing, and moving literally anything. We trust their skills and tools so much, that we guarantee that items packed with us will arrive in the same condition they left in. Furthermore, all fragile and valuable items, such as flat-screen TV's, other electronics, antiques, pool tables, pianos, and artwork, get customized protection that is designed for their specific needs. All of our transportation, whether it's across town or across the world, is conducted by Acclaimed's own vehicles, which are eco-friendly machines that comply with California's many strict laws. We have industry leading equipment, ultra-skilled Lake View Terrace movers, and an uncanny ability to exert the perfect amount of precision and care, meaning every relocation with Acclaimed is an effortless and enjoyable experience.
When you move with Acclaimed Lake View Terrace Movers you will get:
Our entire fleet of bio-diesel trucks at your disposal No matter the distance, or the amount of stuff, we have trucks to match your needs. These eco-friendly machines are reliable, come in varying sizes, and are cleaned and maintained regularly. Our trucks can handle all your items and then some. We take it to the next level when it comes to loading our trucks as our trucks use all the space possible to make sure your move all fits in one trip.
A worry free relocation We assign a moving consultant to your move right away to assist with planning and preparations. They have answers for all of your questions, and will guide you through every step of the move. Our ultra-skilled Lake View Terrace movers also understand how to properly move anything, providing you with the peace of mind that your move will be a successful one.
Movers you can trust Because we put our relocation specialists through a rigorous training program, they are experts in the field of properly moving all items. You can trust that there will be a certain level of concern and precision involved in the handling of your stuff.
Fully comprehensive moving services Long distance moving, commercial moving, vehicle shipping, we literally do it all. As a full-service moving company, we guide you through or handle every phase of your relocation. Whether you are a business or a residential owner, we can get you moving.
Just a stone's throw from the hubbub of Hollywood and the largesse of Los Angeles, the suburban community of Lake View Terrace, California is a bit of low-key, Californian countryside in the northeastern section of Los Angeles county. Known for its livestock and equestrian community, Lake View Terrace has shown these commitments by sectioning off special residences to accommodate for the keeping of horses. According to Carol Ford, who in 2005 was the president of the Valley Horse Owners Club, "If you don't like the smell of livestock, you shouldn't move here." In late 2014, a science center for children called Discovery Cube opened its doors, and still operates as the first large-scale museum that the San Fernando Valley has to offer.

    With several family restaurants, and a bakery, there are many different cuisines to choose from here in Lake View Terrace, suitable for every palate. The hilltop landscape of the area provides biking and vigorous running training, and the glittering lake right in the center of town is a luxurious reprieve from any stress in life, as well as a watering hole for your horses.
Lake View Terrace Moving Quote
It's important to understand what you're paying for, and why, so while you're gathering moving quotes, make sure that the companies are explaining the price they give you. This of course will be an estimation of the total cost, not an exact price, but it's a good idea to know why they are giving you a certain rate. To get a free, no-obligation quote, which clearly explains pricing and services offered, visit the Acclaimed Lake View Terrace Movers website and enter your information into the quote generator. You can also call and speak directly with one of our expert sales representatives. Furthermore, we are happy to set up a free on-site estimate for you, which comes with a written, binding quote to protect you from overlooked or forgotten fees and costs. It's easier than ever to get a quote, so contact Acclaimed today and we'll get you moving. You can call us or send us an email on our website asking any questions regarding moving and storage. Our associates will be available Monday through Friday during regular business hours. If you have already decided to move, they can get your move processed and planned so you won't have to worry about it in the future. At Acclaimed Movers, we provide the best moving service and storage service the city has to offer.