When the affluent, breathtaking city of Malibu needs luxury residential and commercial moving services, the community trusts only one company, Acclaimed Malibu Movers. For more than a decade, Acclaimed has helped all types of homes and businesses move to and from the area. We offer fully comprehensive, luxury moving services, which are designed to simplify the moving process so that each move is effortless and enjoyable for you.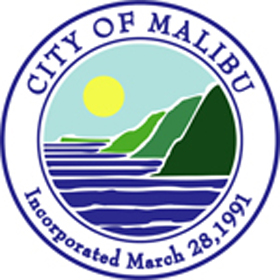 Our Malibu movers understand that every move in the beachfront community requires precision and care, and we also supply them with the most advanced tools in the industry. We are committed to developing lasting relationships with each person we move. When it's time for you to move a home or business into or out of the area, it's time for you to get Acclaimed Malibu Movers.
Malibu Movers
We have an in-depth knowledge of the nuances of moving in Malibu, and that's why put all of our Malibu movers through extensive, rigorous training. Our training makes certain that each mover can properly wrap, pack, and then move literally any item. Moreover, we make sure that our Malibu movers have cutting-edge tools and packing materials, including piano tilters, lift-gates, lifts, reinforced moving boxes, and ultra-thick moving blankets. We offer a packing service that puts those skills and tools to the test, as we disassemble and reassemble all large items, reinforce your boxes with our packing techniques, and craft custom moving crates for all of your flat-screen TVs, electronics, artwork, antiques, and other valuable or fragile items. For reliable, secure transportation we use only top-of-the-line trucks from the massive Acclaimed fleet. Each of our trucks is equipped with GPS so we can track your shipments, and we clean and maintain all of our trucks daily. We believe in going the extra mile on every move, providing comprehensive assistance from start to finish, so that you can worry about the more important things in life. If you're ready to make a move, Acclaimed Malibu Movers is ready to simplify the process.
Every full-service, luxury move with Acclaimed Malibu Movers includes:
Malibu's most experienced and courteous movers and consultants Our moving consultants will lead you through the planning and preparations phase, assisting with all logistics. Meanwhile, our Malibu movers will handle all of the heavy lifting, using superior training and tools to take care of everything. You can expect service with a smile from every person we employ, and we will always work tirelessly until your move is complete and you are a lifelong customer.
An environmentally safe relocation We use soy-based paper and soy ink for all of our contracts and estimates as part of our efforts to create a sustainable workplace. We also fuel all of our trucks with bio-diesel, which dramatically reduces the negative effects of our emissions. Acclaimed is doing its part to preserve the environment, one move at a time.
Comprehensive solutions for all of your moving needs In addition to our unbeatable local moving services, we also handle long distance moving, office moving, and auto moving. Our long distance movers specialize in making international and interstate moves efficient and easy, assisting with all documentation and preparations, as well as, with the labor. Our office movers understand that your company needs to make a streamlined transition, with as little downtime and lost business as possible. We work fast, but always use precision and care to protect your office furniture. Our auto movers can move your classic car, daily driver, or recreational vehicle to anywhere in the world. We offer you options, so you can choose how your car is shipped. Our goal is to have a moving solution for any and all of your moving needs.
The culture and art scene in the city of Malibu, California, is unparalleled. In the year 2012, the Malibu Chamber of Commerce formed the Cultural Arts Commission, which serves the area as an advisory board for all things art and culture in the City of Malibu. Every fourth Tuesday of each month, the Cultural Arts Commission meets for discussion, and actively seeks participation from locals in order to fine-tune the local art available to the residents of Malibu. There is a call for all local artists to participate in exhibitions displayed locally, as well as several ongoing installations of visual, performance, and musical arts on display in all corners of the community. A few unique artwork exhibitions that are displayed in Malibu are spoken word performances held in libraries around the area, as well as an array of painted surfboards created by local artists to honor the quintessential energy of Malibu, which hung on proud display in Malibu City Hall and garnered over $7000 in donations to help further the artistic community in the City of Malibu.
Malibu Moving Quote
When you receive your moving quote it's extremely important to remember that the price is merely an estimate for the total cost. To get an accurate moving quote, you need to be fully aware of what you will be moving, and clearly describe that to the moving company. Or, you can have an on-site estimate performed. Otherwise your final price is subject to change depending on packing needs, materials needs, or if you surprise the moving company with additional labor. For your free, no-obligation quote from the trusted professionals at Acclaimed Malibu Movers, you can to our website and try out the awesome and convenient moving quote generator, or you can give us a call and we'll get you a quote over the phone. Additionally, we offer free on-site estimates for all of our Malibu customers, where we send our expert estimator straight to your home or business. Our estimator will personally calculate the move, and then present you with a written, "not to exceed" quote price for your move. The on-site service is convenient, and protects you from unexpected costs and unforeseen fees. Every move with Acclaimed Malibu Movers is an unforgettably positive experience that will change the way you look at the moving industry. Get a quote today and we'll get you moving.