When the massive, master-planned community of Mission Viejo is in need of luxury moving services, they turn to the most trusted name in the industry, Acclaimed Mission Viejo Movers. With over a decade of experience performing full-service residential and commercial relocations throughout the area, Acclaimed has amassed an unparalleled knowledge of how to move every type of building Mission Viejo offers.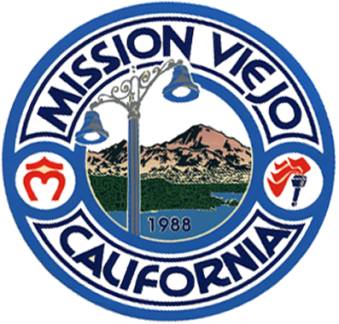 Through it all, we've adapted our services to meet the evolving needs of the community, and now offer fully comprehensive, luxury services. Whether you need to move across town, across the nation, or across the world, Acclaimed will make your move an efficient, enjoyable experience. When you're ready to move into or out of the community, Acclaimed Mission Viejo Movers is ready to help.
Mission Viejo Movers
Acclaimed only allows the best of the best to be a Mission Viejo Movers team member, as we hire experienced, seasoned relocation specialists. We also supply our relocation specialists with the industry's most advanced materials and equipment to ensure that they can properly protect your belongings. Moreover, we put all of our Mission Viejo movers through an arduous, in-house training program that ensures they can properly pack and move anything. Our movers are so good, that when Acclaimed handles the packing it ensures the safe transportation of your belongings. It also means that all flat-screen TV's, antiques, artwork, pianos, pool tables, and other delicate or valuable items get customized protection in the form of hand-built crates. All transportation of your stuff is conducted by Acclaimed trucks, from our massive, bio-diesel fueled fleet. We've gone above and beyond to ensure that your move is a luxurious, effortless experience. If it's time for you to move a home or business in Mission Viejo, it's time for you to contact Acclaimed Mission Viejo Movers.
A full-service relocation with the experts at Acclaimed Mission Viejo Movers includes:
Competent, effective coordination of your move Our Mission Viejo moving consultants are industry experts, who will guide you through the entire process. No need for worries, these consultants will help you find the perfect date, services, and supplies for your relocation.
A clean-cut, professional team of movers Our Mission Viejo movers are all highly experienced company men, no day laborers here. We believe in service with a smile, so expect our moving team to be courteous and helpful while they work diligently to complete your move. There's none better than our movers.
Industry leading services and supplies We offer a complete inventory of every item being moved, part of our full-service package that keeps your move organized. Our team also uses state-of-the-art piano tilters, lifts, dollies, reinforced boxes, and ultra-thick moving blankets, to name a few of the outstanding tools at their disposal. Additionally, our fleet of top-of-the-line trucks runs on an eco-friendly bio-diesel fuel to reduce the effects of our emissions.
Services designed to meet your needs We have fully comprehensive local services, but we also do long distance moving, office moving, and auto transport. Our long distance services are perfect for anyone looking to go international or cross-country. Our commercial services are perfect for businesses of all types, including offices, warehouses, retail facilities, restaurants and more. Our vehicle shipping services are perfect for any automobile, and we give you the choice in how it is shipped. We have moving solutions for all of your moving needs.
Situated in the Saddleback Valley of Orange County, Mission Viejo, California is known as of the most enormous and populated master-planned communities ever undertaken at once in the United States of America. The social climate in Mission Viejo is calm and suburban with a mostly residential feel, although a few commercial businesses operate within the city. The original Spanish land grant which spurred the development of the city was called Rancho Mission Viejo, from which Mission Viejo's name was derived.

    There's something for everyone here in Mission Viejo, as the city boasts an average of two parks per square mile, three major golf courses, and a thriving community and senior citizen recreational center. There are ample options for fine dining and shopping, with an upper-middle-class clientele and luxurious vibe. There are several athletic events which take place during the year, such as triathlons and short road races, and the community strives to celebrate holidays together with street fairs and activities for the whole family. Something interesting done here by the community of Mission Viejo for the residents which really sets it apart from other cities in the area is that people of all ages can sign up to attend community-wide excursions to interesting places around the area. Not only does this excursion program bring people together and establish a sense of camaraderie, but this cuts down on the pollution that would otherwise occur if several people took several cars to the same location. Mission Viejo helps not only to bridge the gap between people, but help the community thrive as a whole and be gentle to our planet.
Mission Viejo Moving Quote
The first thing you will gather as you prepare for your move is moving quotes. They can be obtained via the telephone, through the internet, or in person, and will give you a rough estimate for the total cost of your move. For a free, no-obligation quote from the experts at Acclaimed Mission Viejo Movers check out our website and moving quote generator, or place a call to one of our amazing sales representatives. Also, we can now set up free on-site estimates for all of our Mission Viejo customers, where our local estimator comes to your home or business to physically assess the move. With an on-site estimate, you get a "not to exceed" price, and the most accurate estimate possible. Acclaimed is doing its part to remove the stress from the process of relocating, so get a quote today and we'll get you moving.