If the city of San Fernando needs residential or commercial moving services, Acclaimed San Fernando Movers is certain to be the go-to company. Acclaimed is the most experienced moving company in the community, having spent years moving all types of homes and businesses in the area. With fully comprehensive, luxury moving services, we are able to assist you throughout any relocation, including guiding you through the planning and preparation phase.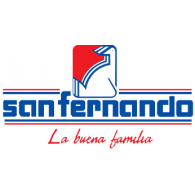 We've assembled a team of the industry's most skilled and experienced movers, who utilize the most advanced tools to make each move an easy and efficient experience. Our quality service and dedication to helping you has earned us an "A" rating from the Better Business Bureau. If you're looking to move to or from the community, look to Acclaimed San Fernando Movers to make the process effortless and enjoyable.
San Fernando Movers
Each of our San Fernando movers is placed into an in-house training program, regardless of previous experience. Our training ensures that our team can wrap, pack, and move any item with the utmost care and precision. Furthermore, we make sure that each member of our team has the most cutting-edge materials at their disposal, allowing them to properly protect all of your belongings. Our goal is to provide a luxury experience that makes a lifelong customer out of you, and that's why we have the best movers and best materials. It's also why we offer a packing service that strengthens your boxes, includes the disassembly of large furniture, and comes with custom crates for all valuable, fragile, and delicate items. When you're stuff is ready to be transported, we use state-of-the-art trucks from the Acclaimed fleet, all of which come equipped with GPS. Every truck in our fleet is cleaned and maintained on a regular basis, and they all meet California's strict standards and regulations. We take care of the heavy lifting and even the logistics too, meaning you get to focus on getting acclimated to your new surroundings.
With each move Acclaimed San Fernando Movers includes:
San Fernando moving consultants for coordination Each of our San Fernando moving consultants is trained in the art of assuaging your concerns and answering all of your moving related questions. They will be able to help you with the logistics of your move, making planning and preparations a breeze.
San Fernando's best movers In addition to years of experience working in San Fernando, our movers also have the best training and tools available. These are all clean-cut, company men, not day laborers, who will work diligently until your move is through. Expect quality service, a great attitude, and unequalled work ethic from every member of our team.
Long distance moving We perform all manner of long distance moves, with our interstate and international moving services being our most popular choices. We'll make sure your big move is a smooth, simplified experience.
Office moving Offices, warehouses, retail facilities, restaurants, medical clinics, airports, you name it and we've moved it. Our office moving services focus on speed and efficiency, so that your business deals with as little downtime as possible.
Auto Transport Regardless of what kind of vehicle you have, we can move it anywhere in the world for you. We offer both closed-crate and open-air auto transport, so that you can choose how your automobile is shipped.
As the name derivative of the San Fernando Valley, the city of San Fernando was originally included in the 1846 Mexican land grant known as the "Rancho Ex-Mission San Fernando." The founder of San Fernando, Charles Maclay, purchased 56,000 acres of land in the Rancho in 1874, and opened the Maclay School of Theology in 1885, which later became an satellite campus of the University of Southern California and later the Claremont School of Theology in the year 1957,  long after after Maclay's death. San Fernando stands apart in history from most the of towns bordering it because of its ample groundwater supply, which kept it independent from the Los Angeles Aqueduct. Due to the lack of need to outsource for water, San Fernando could stand alone. Today, an estimation of the population of San Fernando is nearly 25,000, and is most commonly a place to settle down and raise a family. With the top employer in the area being the Los Angeles Unified School District, there are plenty of wonderful options for a top-notch education here in San Fernando.
San Fernando Moving Quote
The moving quote is a vague estimation for the total cost of your relocation, which gives you a general idea of how much you pay. Various factors can cause the price to change, with the most common being additional items being moved, or additional packing services needed. Don't surprise your moving company with more stuff on the big day and you won't have to worry about your costs rising. Additionally, packing materials will cost you money in the long run, so if you have the movers packing for you make sure you gather the materials yourself or know how much should be used. To get a free, no-obligation quote from Acclaimed San Fernando Movers, we offer online quotes through our websites moving quote generator, as well as over-the-phone quotes through one of our expert sales representatives. We also offer free on-site estimates as well, which protect you from unexpected fees and costs. Our San Fernando estimator comes to you, assesses the move, and then provides you with a "not to exceed" quote. Whether you're moving across the street, or across the world, Acclaimed will simplify the entire process. Get a quote today, and we'll get you moving.