One of California's largest cities, Riverside, has always required top-quality residential and commercial moving services. However, only one company has been able to consistently provide a luxury moving experience, Acclaimed Riverside Movers. Acclaimed has spent over a decade perfecting the art of moving in the area, and has developed into a fully comprehensive, full-service, luxury moving company. If you need to move across Riverside, we'll get you there quickly and efficiently.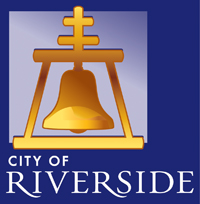 If you need to move across the country, we'll make sure your transition is simple and efficient. If you need to move to a new country, we can get you there with the ease of a cross-town relocation. No matter where, or what, you're moving, we'll simplify the process and take care of the heavy lifting. When you're ready to make a move, Acclaimed Riverside Movers is ready to help. Acclaimed is an "A" rated company with the Better Business Bureau.
Riverside Movers
We believe in hiring the best movers in the industry to provide a top quality moving experience, but we don't stop there, putting all of our Riverside movers through additional training. Our training ensures that our movers can properly wrap, pack, and move any item. In addition to great training and experience, we supply our movers with the industry's most durable packing materials and most advanced tools. From piano tilters to dollies, reinforced boxes to extra-thick moving blankets, we have spared no expense in acquiring the best tools for any job. When you use our packing service, your boxes will be strengthened for the journey, all large furniture will be disassembled and reassembled, and all items like flat-screen TV's, artwork, antiques, pianos, and pool tables are crated in hand-built crates. The transportation of your belongings is always conducted by state-of-the-art trucks equipped with GPS. We use our global positioning systems to keep drivers on track, and to update you on the progress of your move. Acclaimed has simplified the entire relocation process, taking a stressful situation and making it effortless and enjoyable for you.
Every full-service move with Acclaimed Riverside Movers will include:
Riverside moving consultants Our local consultants understand the nuances of moving in Riverside, and will work with you to streamline the entire process. They assist with the logistics, including choosing dates, supplies, and services that fit your moving needs.
Expert Riverside movers We have compiled a team of the best local movers, all of whom have years of experience working in the moving industry. We choose not to hire day laborers, because we believe quality comes with consistency and experience. We also believe our movers should provide service with a smile, and work hard from beginning to end.
Comprehensive solutions for your complex moving needs Our local movers are renowned, but we also have incredible long distance movers, office movers, and car movers. For cross-country and international relocations, there's no better team than the Acclaimed long distance movers. For offices, warehouses, retail facilities, and other business looking to move, our office movers will ensure that your transition is a smooth one. When you need to bring your car with you, it doesn't matter how far you're going, we'll get it there safe and sound.
The precision and care your move needs Whether it's a historic or custom home, unique or invaluable furniture, or some combination of it all, we understand the precision and care required to protect both home and furniture. Rest assured that your stuff will remain in the condition it left in, because the Acclaimed team cares about you and your move.
Known as the "City of Arts and Innovation," Riverside is not only the namesake city of Riverside County but also a huge component of Southern California's Inland Empire, along with San Bernardino and Ontario. As the originating area of California's booming citrus industry, Riverside has a rich history and cultural scene. With the most enormous building of Mission Revival Style in the country as well as the Riverside National Cemetery, this area is on the map for many tourists during trips to Southern California. There are a variety of museums to visit which stray from the norm, including the Southern California Medical Museum, the California Citrus State Historic Park, and the Museum of Online Museums. The motto of Riverside is encompassed by its annual Long Night of Arts and Innovation, which takes place in downtown Riverside every October. The city's talents are highlighted during this festival from afternoon until midnight, as this event features technological, scientific, and artistic displays of all kinds from local contributors. Other festivals and events taking place in Riverside that are not to be missed at the Riverside Festival of Lights, the Riverside Robot Expo, and the Riverside LGBT Pride event.
Riverside Moving Quote
When you get a moving quote, you get an idea of the total cost for your move, and also an idea of what services you may or may not be able to afford. To save yourself money on your next move, be sure to pack all items yourself, gather supplies yourself, and to personally handle the donation of any items that will not be making the move with you. Supplies can be gathered from a variety of places, including your local grocery, and donations can be made to local charities and churches. You can also save money by going with a great moving company like Acclaimed Riverside Movers. For a free, no-obligation from the Riverside experts at Acclaimed, try out the awesome moving quote generator located throughout our website. You can also give us a call and get a quote over-the-phone from one of our knowledgeable sales representatives, who are available six days a week. Additionally, we offer a free on-site estimate service that includes a "not to exceed" quote price. We're able to do a "not to exceed" quote because we send an estimator to your home or business to physically calculate the cost of the move, and then in turn present you with an economical and accurate quote as well. Acclaimed has made moving a stress-free experience, so get a quote today and we'll get you moving.