For more than ten years, Acclaimed Thousand Oaks Movers has performed residential and commercial moves in the city of Thousand Oaks. We have fully comprehensive, luxury moving services, which are designed around the specifics needs of the local moving market. Our goal is to develop lasting relationships with each person we help by providing an incredible, unforgettably good moving experience.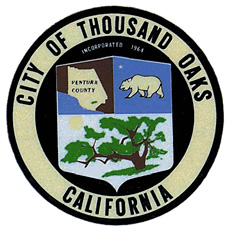 The team of Thousand Oaks movers we've assembled has unequalled skills and experience, along with the industry's most advanced tools, which is why we have a history of successful moves. Our continued success, and quality services have earned us a 5-star rating from Moving Authority. When it's time for you to move into or out of the area, it's a good time to call Acclaimed Thousand Oaks Movers.
Thousand Oaks Movers
Acclaimed Thousand Oaks Movers has assembled a team of experienced, clean-cut, Thousand Oaks movers. We've also supplied each of those movers with cutting-edge tools and materials like piano tilters, lifts, reinforced moving boxes, and industrial strength packing paper. Along with great equipment, we put all of our Thousand Oaks movers through rigorous training, which ensures that they can pack and move any item. Any packing that we do guarantees that your items are transported safely, your large items are broken down and wrapped with both moving blankets and shrink wrap, and we'll build custom moving crates around all delicate or valuable items. When you're belongings are transported, it's on our own top-of-the-line trucks, which are equipped with GPS. Our global positioning systems allow us to track shipments, and all of our trucks meet California's rigid regulations regarding large vehicles. Acclaimed Thousand Oaks movers will remove the pressure and stress from making any kind of move. If you're ready to move, Acclaimed is ready to take care of the heavy lifting.
Anytime you move with Acclaimed Thousand Oaks Movers you can expect:
Pre-move coordination from moving industry experts Our moving consultants are trained in the art of guiding you through your move. They will help you select the perfect moving day, they'll let you know what materials you'll need, and they will help you find the services that will make your move effortless and enjoyable.
Clean-cut, hardworking, Thousand Oaks movers Our team uses precision and care when handling your belongings, and always works fast and smart to get your move done as efficiently as possible. An unparalleled work ethic, service with a smile, and superior tools and skills are what make us the premier moving company in the city.
Thousand Oaks long distance movers We have long distance movers who understand the nuances of international and interstate moves, allowing you to focus your attention on getting adjusted to your new surroundings.
Thousand Oaks office movers Our office movers can move all types of properties, including offices, warehouses, retail facilities, restaurants, etc. We'll make sure your transition is smooth, and fast, so that your company is up and running the in the new facility as soon as possible.
Thousand Oaks car movers We move classic cars, daily drivers, recreational vehicles, and any other automobiles you might have. With closed-crate and open-air shipping available, you can decide how your vehicle is shipped to any place in the world.
Thousand Oaks Moving Quote
Your move to or from Thousand Oaks will begin with a moving quote. This rough estimation of the total costs for your move will allow you to start planning and preparing. To save yourself money on total costs, handle the packing and gathering of materials yourself. Moving companies charge a nominal fee for materials and packing services, but those same materials can be obtained for even less from a local grocery or establishment. For a free, no-obligation quote from the local experts at Acclaimed Thousand Oaks Movers, give us a ring and speak to our awesome sales representatives, or take a tour of our website and tryout the convenient online moving quote generator. We also now offer free on-site estimates for all of our Thousand Oaks customers. We'll send an experienced estimator out to your home or business to physically assess the move, then we'll present you with an accurate, economical quote with a "not to exceed" price. Our on-site saves you from having to deal with unexpected costs and rising fees. If you want to make move without having to handle the logistics and heavy lifting, you want Acclaimed Thousand Oaks Movers lending a hand. Get a quote today, and we'll get you moving.